Updated:
February 27, 2023 |
Archive
Originally published in Longboard Retailer Magazine Vol. 1 No. 1 (Winter 2011)
Will 2012 be a strong year in terms of longboarding?
I'm optimistic, but that may just be my nature. Of the few brands that I know personally, they're all doing really well and growing. I think this is due in part to the quality equipment they're producing here in the U.S., and also because the popularity and acceptance of longboarding in general is going to the next level right now, and spreading into the broader market. This will of course bring a bunch of kooks eager to jump on to the perceived fad, but the companies that are here for the love of riding will flourish, as they continue to make great equipment, sponsor great riders, produce compelling videos and continue to push the progression of longboarding and other styles of skateboarding.
What are one or two key things that shops could do to increase their sales of longboards?
Education of the salespeople is the first key. Having at least one person that actually rides a quiver of boards and can talk knowledgeably about the differences in types of equipment is an essential component to getting the customer stoked on the various possibilities. Second, whether it be freeriding, downhill, surfskate or carving, differentiate the display layout somehow to start communicating the differences visually. Skateboarding is finally more than just shortboards, and to fully take advantage of this growing swell in interest, the customer needs to see this differentiation. Also, by growing their equipment range, shops will better connect with more segments of the riding community and bring in a broader demographic, too.
What is one of your key goals for 2012? What things are you going to do ensure you achieve this goal?
For 2012 we're launching our new RKP truck, the CV, after years of prototyping and testing. We are innovators by nature, so our goal was to develop a next-generation RKP truck that subtly tweaked the standard RKP geometry for a more consistent, rebounding rail. Our intention was to make something more than just another 50-degree truck, something that offers a performance distinction. To achieve this we worked closely with a wide range of riders and friends, like the Loaded crew, and made sure we were actually improving performance for many types of riders. We're super-stoked on how it rides and looks, so we're excited about 2012.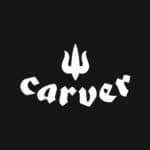 Neil Carver