The Chub is a wide cruiser skateboard.
Here's a breakdown of it.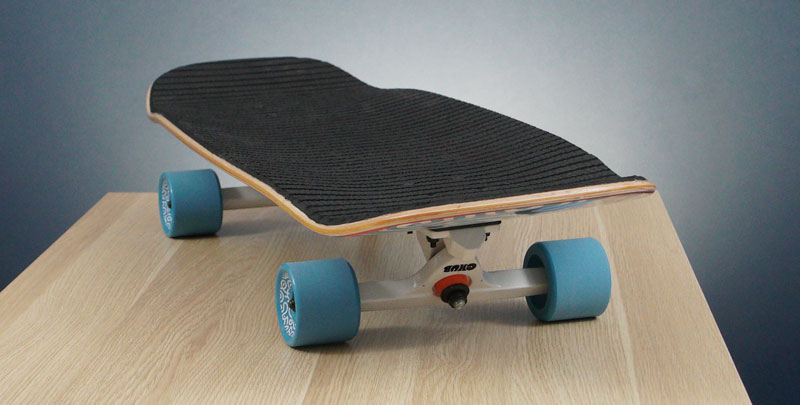 Specs
It's inspired by a wakeskate – it has foam grip and is much wider than most cruisers.
They offer two widths – 11″ and 13″
Length: 32.5″
Width: 11″
Wheelbase: 15.5″
Breakdown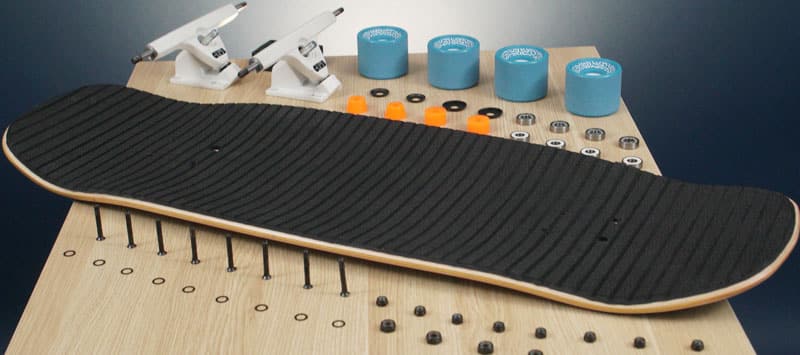 Deck
The deck is my favorite part about the Chub. I've mentioned it a bunch, but I'm a big fan of how wide it is. I'm a shoe size 11 and for most cruisers, my feet hang off the edge. But with the Chub, the width and lowkey concave feels perfect.
Plus the foam griptape makes for a grippy, yet comfortable ride. It's the same grip they use on boats.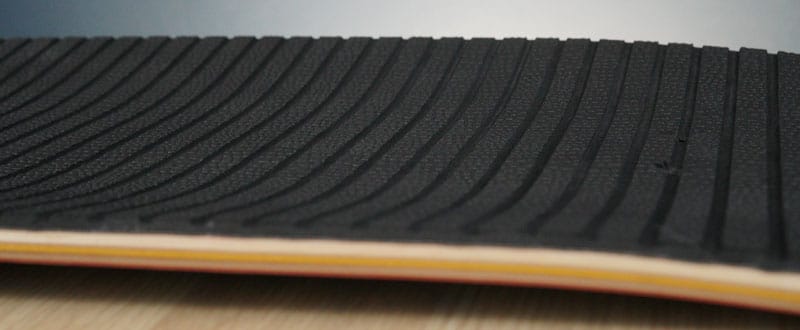 Bearings
The bearings have seals on one side.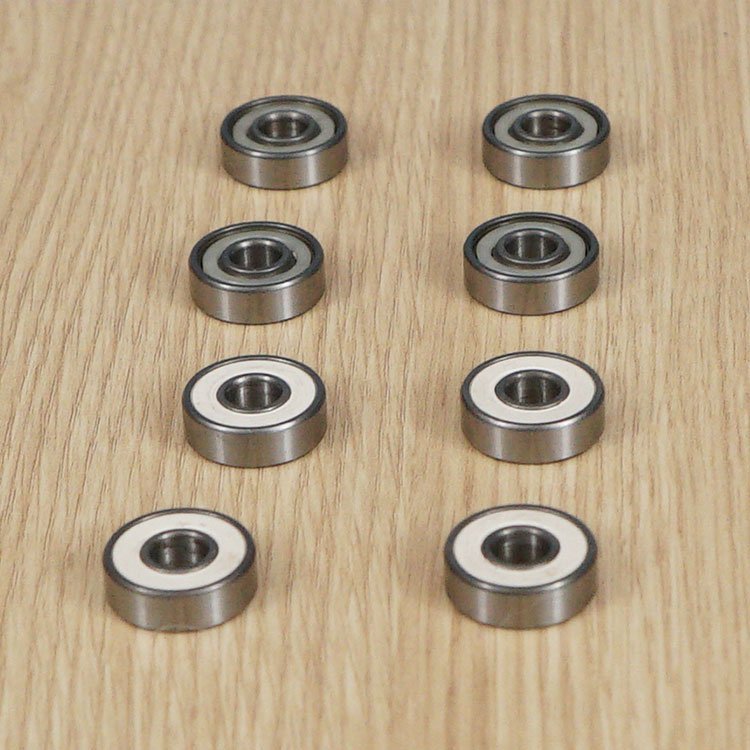 Wheels
The wheels are 65mm 78a.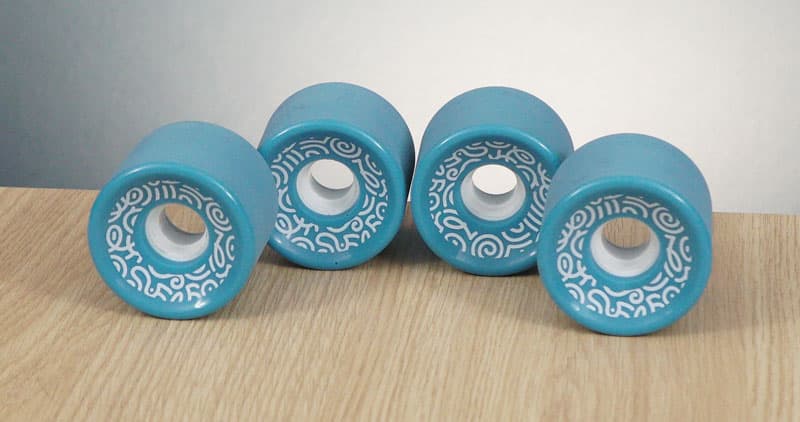 Chub Cruiser Board vs Landyachtz Dinghy
The main difference between the Chub cruiser board and Landyachtz Dinghy is the size. There aren't any Dinghy's that are even close to being 11-13″ wide. I'd get the Dinghy if you don't mind it being thinner (closer to a traditional skateboard) and want something more portable.