Updated:
February 18, 2023 |
Journal
As a pre-teen, Mike Rogers beat cancer.
Twenty-five years later, on September 3, 2003, he underwent a 17+ hour surgery. It was an operation that was performed to deal with his cancer that had returned and it was extremely complex. The surgery included a cranial-facial resection with a brain lift, and removal of his right eye, cheekbone, half of the roof of his mouth and some of his teeth.
Incredibly, they moved 3 of his stomach muscles into his face to fill the space. Thankfully, Mike survived cancer and as he explains, "every day is a gift."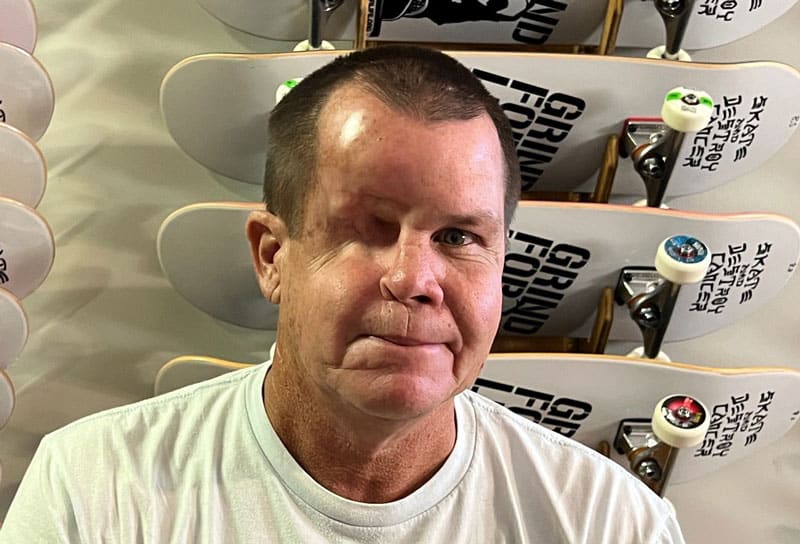 Mike started up Grind For Life (GFL) in 2004 but the mission didn't really start until 2007. Mike has dedicated himself to raising awareness and funds for children of all ages who travel long distances for treatment with cancer. He organized skateboarding events and competitions, and all the proceeds from the events were donated to individuals to help cancer patients with travel expenses.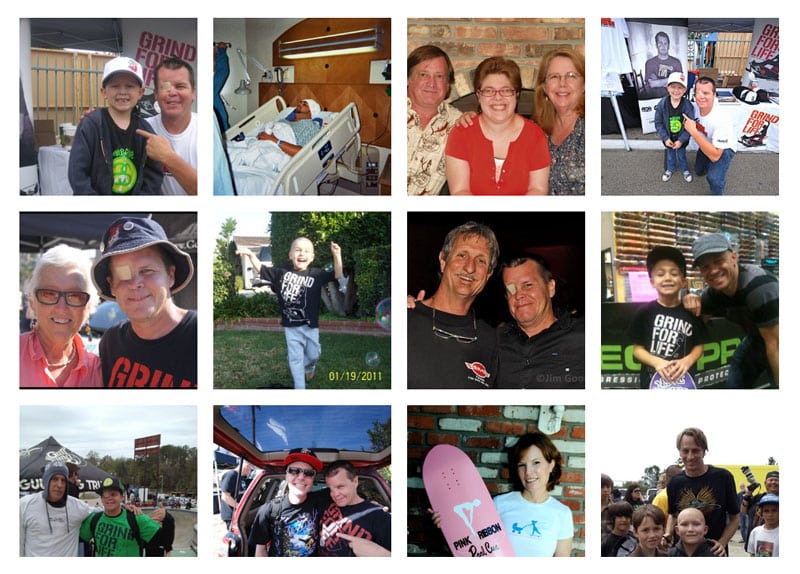 Remarkably, GFL has given out $372,000 to help people with travel costs when traveling a long way for cancer treatments. His organization has sent out hundreds of care packages to cancer patients and he's given away GFL care packages and skate products at almost 1,000 events.
One particular event sticks out in Mike's memory – the Clash at Claremont. It featured one of the biggest vert demos in skateboarding. Over 150 pros showed up and in total, the 9 Clash events have raised over $175,000 for GFL.
Over the years, I have had the opportunity to meet up with Mike on a number of occasions. Despite all that he has endured, he remains one of the most upbeat and positive people I've ever met. He is a warm yet driven person who continually spreads skate stoke. Mike rips in the bowl and is an amazing freestyle.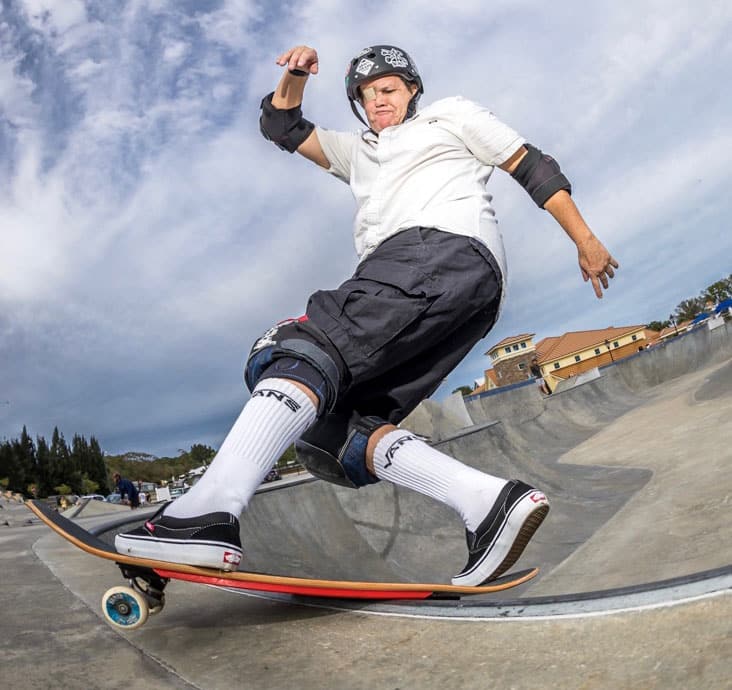 One of GFL's major plans is a wellness and training facility. They hope to see this open in 2025.
Below are some images of the vision for it.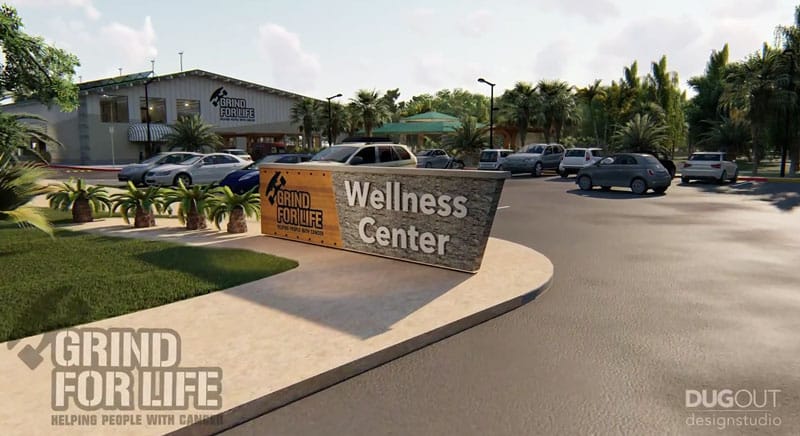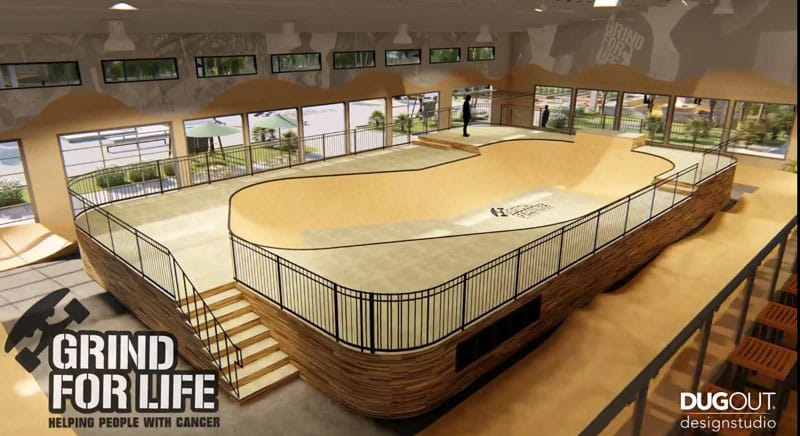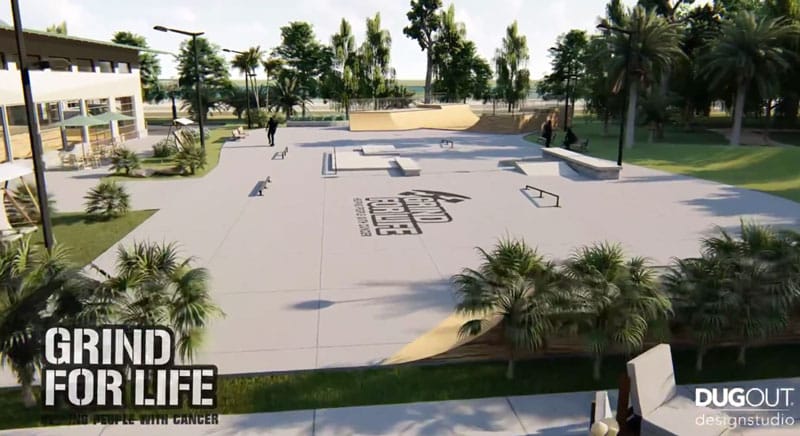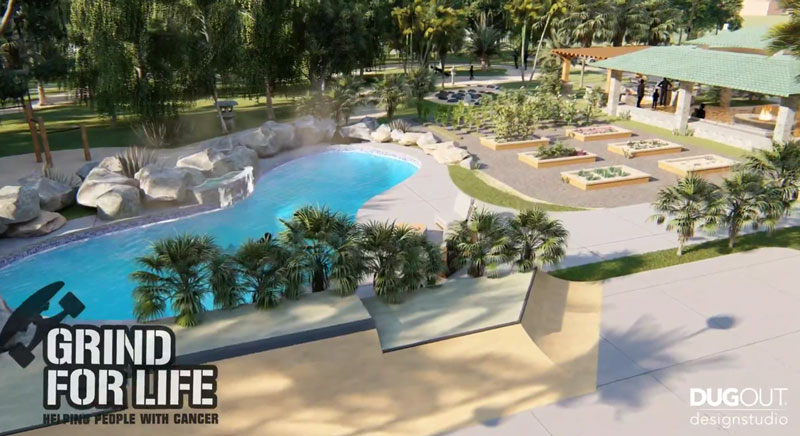 Grind For Life has become one of the most well-known and respected charities in the skateboarding community. Mike continues to skate and inspire others with his passion for life and his commitment to making a difference. His story serves as a reminder that even the smallest acts of kindness can have a big impact on the world. He showed that one person can make a difference and that with passion, hard work, and a little bit of determination, anything is possible.
For more information, check out Grind For Life's website.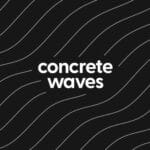 Michael Brooke
Since 1975, my passion for skateboarding has remained unchanged. Our mission at Concrete Waves is to fuel the growth of all genres of skateboarding.