Originally published in Concrete Wave Magazine 2012 Longboard Directory
Like so many other manufacturers, Landyachtz began with a passion for skateboarding and a plan to produce better designs. Back in 1998, with the simple desire to build ideas into reality, Landyachtz began producing one board at a time in Whistler, British Columbia.
A lot has changed over the past 15 years, and the company's small launching pad simply could not keep up with the demand – a struggle that is fought time and again by any company that experiences long-term growth. Finding a balance between fulfilling demand and staying true to the original vision becomes one of the most essential tasks.
In the beginning, when Landyachtz had what few people would consider a "fixed address," each board was made by hand in various sheds or basements. Operating under these tight constraints, with every step done within the same few square feet, was when Landyachtz pioneered many of their iconic designs and refined their techniques.
From 2001 to 2008, Landyachtz operated out of North Vancouver, home of some of the best terrain for freeriding and carving. Concept boards were not only realized, but tested day in and day out. Several design improvements like drop-through and drop-down truck mounting were developed at that time. This is the benefit of in-house manufacturing: Ideas can be transformed into reality with little or no delay.
The initial motivation for starting Landyachtz was to design and build innovative products unavailable to consumers anywhere else. This is what led to the company's success. It was the unique, innovative designs that gained sales and increased the popularity of the brand. We were determined to stay the course and not steer away from that mentality.
As demand for boards increased, it became increasingly important for Landyachtz to ensure that the ability to develop, build and test new models was not compromised. So we made crucial changes to help free up time for research and development. With the help of an inhouse engineer, we developed and implemented faster, more systematic approaches to prototype development and production. When these approaches are at their best, things can happen at Landyachtz at a pace rarely seen in the skateboarding industry.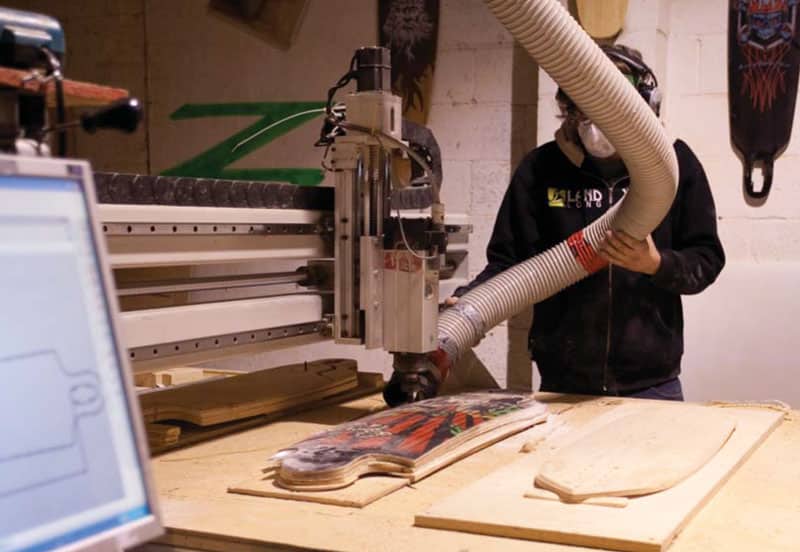 A team rider can come in with a concept, and within a few days' time it can be actualized into a functioning prototype. From little more than a description or scribble on paper, our crew can design, laminate and CNC a mold. With that done, a prototype can be pressed, cut and sanded on location in no time flat, and our rider has a concept board under his or her feet and is soon producing feedback and revisions. That development process is basically how we were able to develop the gas pedal feature with Mike McGoldrick, and why the 2012 9two5 board has more rocker, a tightened-up concave and a slightly shorter wheelbase than the 2011 model.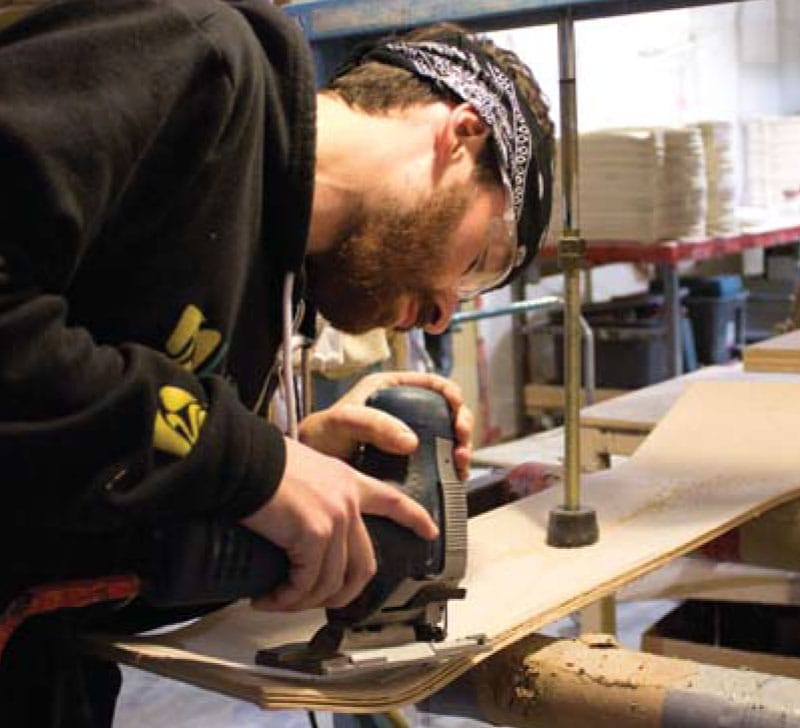 With a good-sized staff and team, there's no shortage of ideas in line to be realized. This creative process simply cannot be outsourced, and we strive to apply as much of our in-house resources as possible toward it. As we improve our production efficiency further with the help of a new, more powerful press, we are introducing carbon fiber/foamcore models into the regular lineup, rather than making them to order as we have done in the past.
As it stands, operations at Landyachtz have struck a fine balance between efficiency, creativity, process and control. The headquarters in Vancouver remains the hub of research, design and complex layups. We're pressing, sanding, painting and testing boards here every day while still maintaining the ability to focus on new designs and refine old ones. It's a balance for sure, but here at Landyachtz we feel that we've found the happy medium.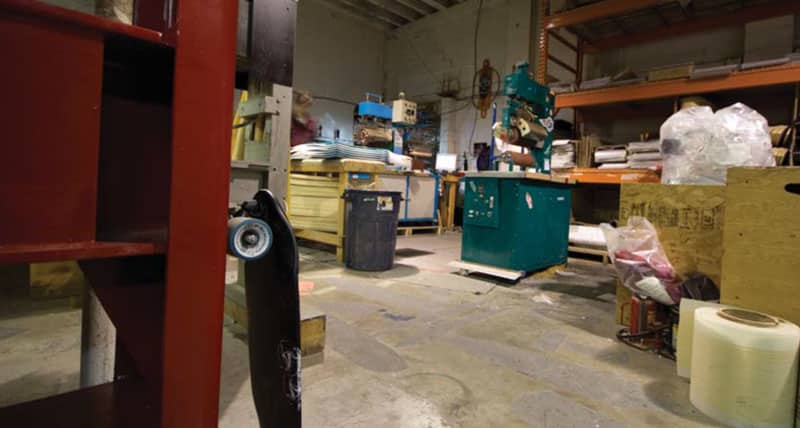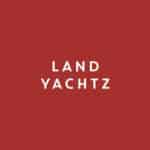 Nick Breton