I wanted to buy a Penny board, but after doing some research, I was left pretty confused.
So I decided to pull the trigger and buy the 22″ Penny Board.
I even bought all the other Penny boards and did a comparison here.
Here's my in-depth Penny Board review that will hopefully help you decide if you should get it or not.
[lasso ref="amazon-com-penny-skateboards-22-skateboards" id="8291″ link_id="368″]
If you'd rather watch a video, check it below. If not, keep scrolling.
Who Is It Best For?
The 22″ Penny Board is best for anyone that wants a small skateboard to cruise on. There are a lot of people that first start off skateboarding on a Penny Board and then transition to another board. It's a solid entry board.
However, I realized there are a lot of people that make the mistake of buying the 22″ (Penny) instead of the 27″ (Nickel).
My main suggestion is to get a larger board if you're 14 years or older. The 22″ board is very short and thin. Most people are going to be best off with the 27″ board since it gives you more deck space.
Parts Breakdown
Length: 22" (55.88cm)
Width: 5.75" (14.60cm)
Wheelbase: 14" (35.56cm)
Note: We measure wheelbase from the center of one truck axle to the other.
This is the section where I completely take apart the Penny Board.
If you're new to the site, this is basically how I start every review. Before I go off and ride it, I individually check each part and see how good of quality it is. From the bearings to the trucks, this will give you a better idea of the quality.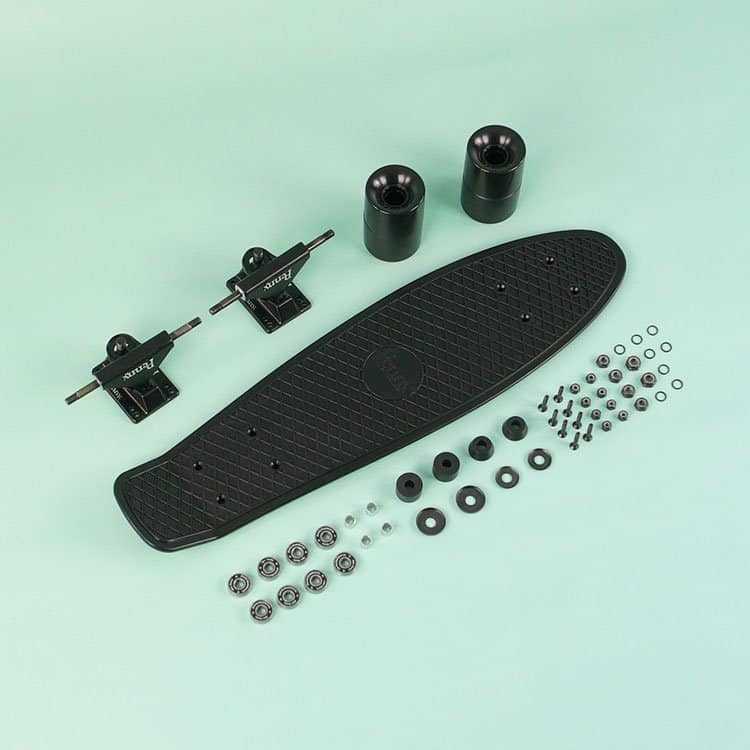 Hardware
All of the hardware included on the original 22″ Penny Board is made of high tensile steel. When I compared it to the fake ($30) Penny Board, you could tell a solid difference.
When I took the fake one apart, the paint chipped off the screws pretty easily. Whereas on these screws, it looks like they were powdered coded, preventing the paint from chipping. Not only that, but the nuts are self-locking, which is a huge plus so you don't have to worry about them loosening. A truck nut falling off while riding could be a disaster.
Overall, this is your typical quality skate hardware. I wasn't really expecting anything less or more from these.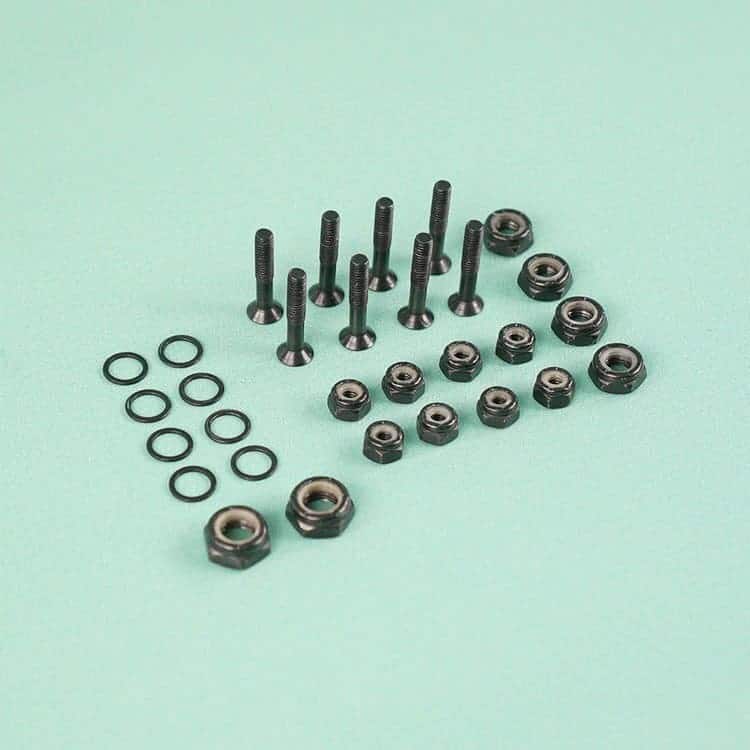 Trucks
Next, we have their trucks, which are made of 3″ powder-coated A-grade 356 cast aluminum. Compared to the fake $30 Penny trucks, you can really see a difference when holding them side by side. The manufacturing process has to vastly different, given the quality.
The trucks are one of my favorite parts about the Penny since every aspect is matte black and has sleek logos. They just look soo sick! The logos are also how you can tell the difference between a fake and a real penny.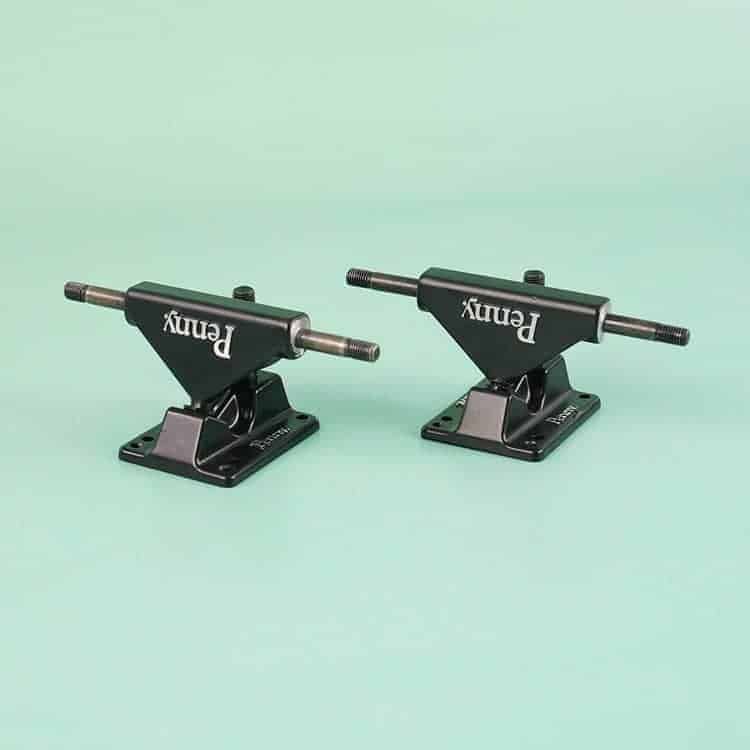 Deck
The deck is basically the most iconic part of the Penny Board. The plastic deck with a waffle print grip is what most envision when they think of a Penny Board. It's made of a different type of plastic formula to ensure strength up to 250lbs.
And comparing it to the $30 knockoff Penny, I could tell a quality difference. Though the shape was pretty much identical, the knockoff was more flimsy.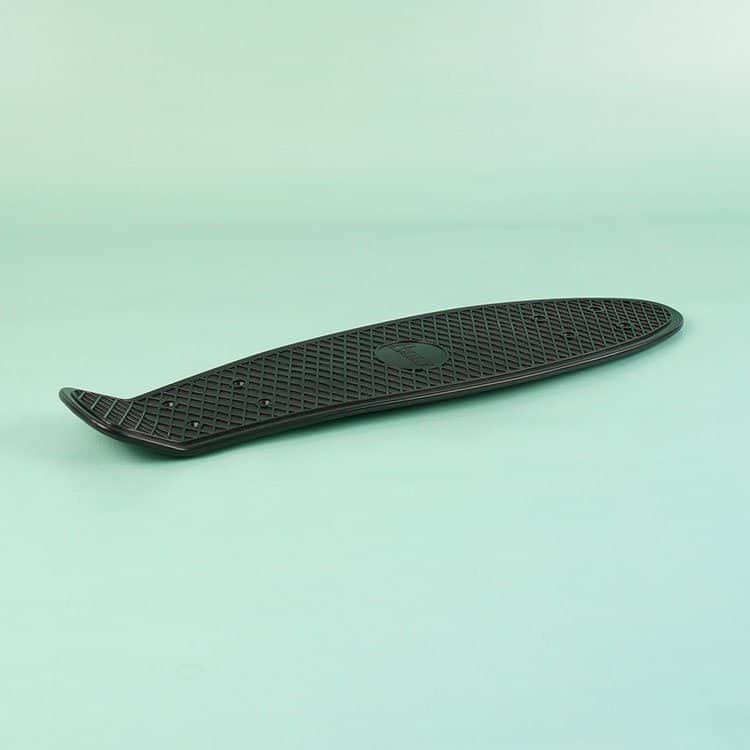 Wheels
Their wheels are 59mm 83A polyurethane wheels. They're soft and wide enough, making for a smooth ride. Unlike on the RipSurf, you can pretty much ride over pebbles without a problem. The Penny logo is a nice added touch.
Again, if you compare them to the fake Penny, there's a solid difference in quality. The real ones have more polyurethane, so when you ride over bumps with these it feels much smoother than the fake ones. Not to mention, my fake one came with a hole in one of the wheels.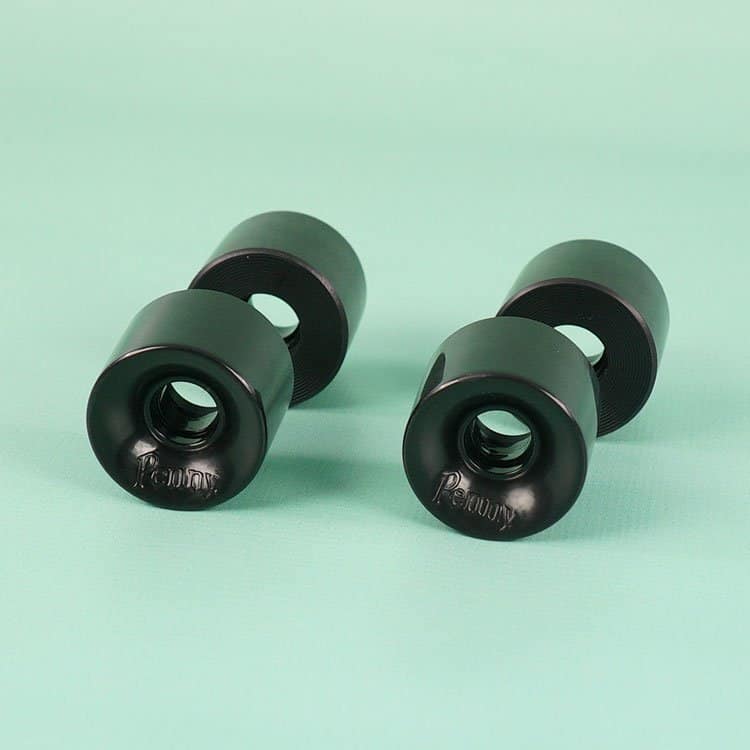 Bushings
The bushings and washers are what you'd expect for any type of skateboard. The real ones are slightly softer than the knockoff Penny from Amazon.
But, overall they're soft enough for carving to feel smooth. You can loosen your trucks to really get some solid carving in. Not much more to say, other than their typical bushings you'd find on other quality boards.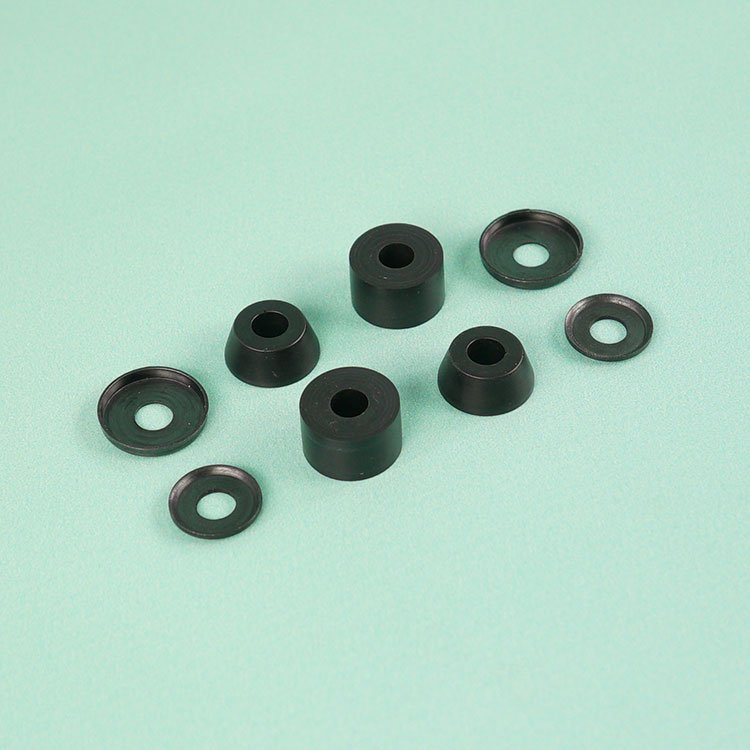 Bearings
Now, onto the bearings! I'm not gonna lie, I really wasn't expecting much from these, but they're surprisingly good. As long as you don't get really crappy bearings, it's not gonna make a huge difference.
The one downside of these bearings is that they're not fully capped. As you can see, the backs of them are fully exposed, allowing for dirt/sand to get into them easier. Now it's not a huge problem since they face the inside of the wheel, but over time you'll want to take them out and clean them.
Plus, you're not gonna wanna ride in the rain since it'll get into the bearings and rust them overtime. Especially if you live near the beach, that saltwater won't help!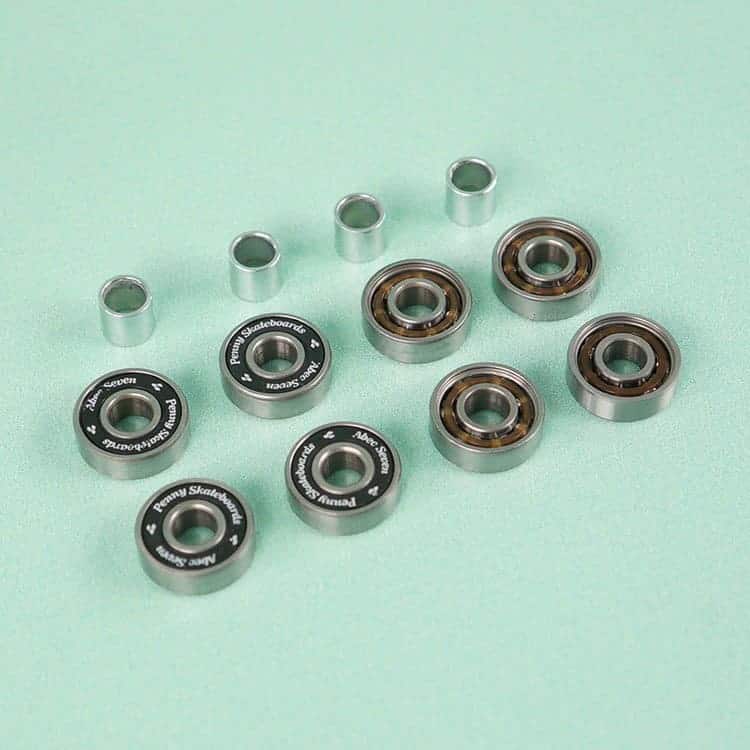 Parts Summary
After reviewing all of the parts of the real 22″ Penny Board, I can say with confidence that everything is made of high-quality material. From the sleek Penny branding to the ABEC 7 bearings, you can tell Penny Skateboards put a lot of thought into making their products. It's a board that I would recommend over the fake ($30) any day.
Especially since you're supporting a company that is actually involved in the skate culture. The founder, Ben Mackay has been skating since he was 5 years old. I don't know about you, but paying a little more for higher quality and supporting a company that lives & breathes the skate culture, I'm all for!
Personal Opinion
After taking this whole board apart and riding it for a few weeks, I now have a solid opinion about it. But, I first want to start off by saying this 22″ isn't made for me since I'm 5'11" and 165lbs. Its mainly geared towards younger kids, although I have seen older people riding this size board.
For me, the 22″ won't be a regular board that I use, mostly because of the size. The portability isn't a necessity for me, so I'll be sticking to a larger board, like their 27″ Nickel.
Below you'll find the main things that stood out to me about this real Penny.
Portability
The portability is easily the best part about the 22″ Penny Board. The fact that it's only 22″ long and 6″ wide, makes it incredibly easy to store away. Especially if you're using it to cruise around campus. You can stash it away just about anywhere.
Overall Look
I love the overall look of this 22″ Penny. Though they do offer many different types of colors, I'm a sucker for all black. The waffle print grip and Penny branding is done just right. You can tell how much thought went into making this board versus the knockoff one.
Ride & Deck Size
For me, riding the 22″ Penny Board really isn't that fun since it's only 6″ wide. Both of my feet hang off the sides and I can't get a solid stance on it. But, I have to be fair since it's not really made for my size.
The 22″ is best for younger kids so I can't hold it against the Penny. I know I've said this a bunch, but for most people, I'd recommend getting the 27″ Nickel Board.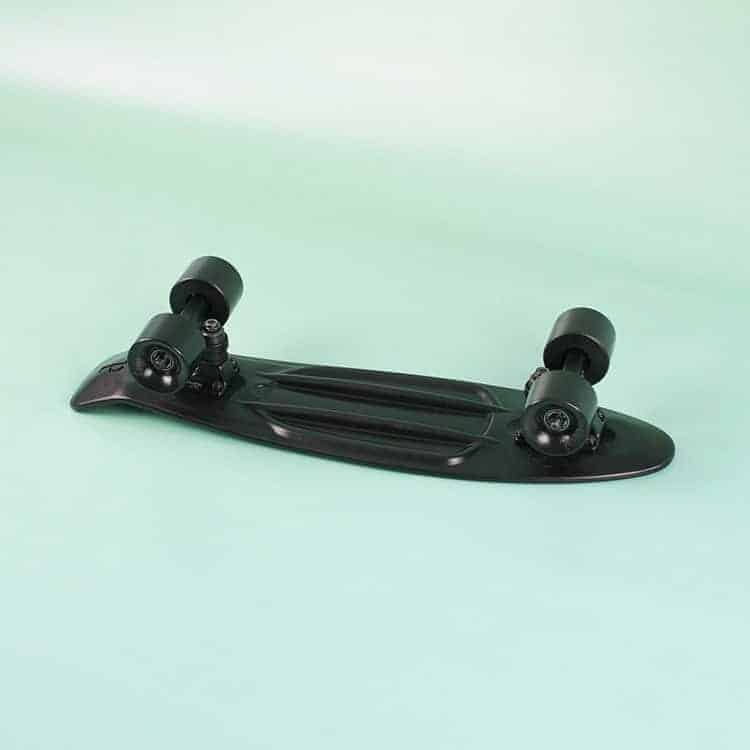 And there you have it, my Penny Board review, that you (hopefully) found useful!

Billy
I've been skateboarding for over twenty years. When I'm not skating, I'm most likely surfing my local break. The goal is to fuel the growth of all genres of skateboarding.