Originally published in Concrete Wave Magazine Summer 2012 (Vol 11 No 1 Page 53).
Stacy Peralta's first skate documentary, Dogtown and Z-Boys, fascinated both skaters and non-skaters alike. It inspired many to get back on a skateboard, and it even helped Vans re-establish itself.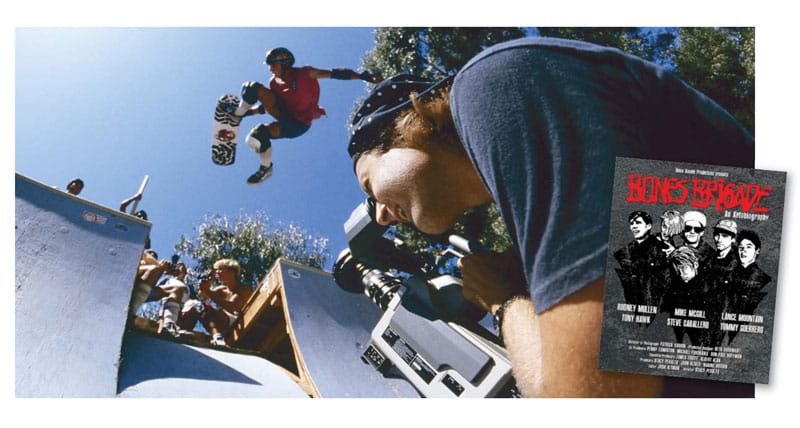 His latest effort, Bones Brigade: An Autobiography, takes you behind one of the greatest skateboard teams in history. It's full of surprises and revelations that make for a truly passionate and riveting tale.
For Peralta, the experience in creating the film proved to be deeply soul-searching.
"This film from day one seemed to want to be much more personal than Dogtown," he says.
"Because of the surprisingly vulnerable interviews given by Rodney Mullen and Lance Mountain and Tony, the film took on a much more nuanced tone than Dogtown; it's much more psychological and you get to know the characters much better. The film delves into their own personal struggles as each one of them fought off their demons to become great skateboarders.
Peralta says one of the key highlights in creating the documentary was the discoveries he made while researching skateboarding during the decade of the '80s.
"I rediscovered all of the historical moments we lived through and pieced them together," he says.
"I lived through that decade of skateboarding in a very intimate way … [yet] I didn't necessarily piece all of the turning points together as I was busy living through them. This film gave me the opportunity to witness the trials and tribulations of our shared history from a different perspective."
One of the key surprises in the film is the very emotional and humorous interviews with Lance Mountain." Lance" says Peralta, "if not prepared or conditioned in advance, can actually be a terrible interview, as many times he will talk on three levels simultaneously, not finishing any one train of thought but mixing them all together, which can become confusing and unsatisfying if you're listening."
But this didn't happen, and instead Peralta really captured some incredible insights. A week before they shot the interviews, Peralta met up with Lance and told him he was going to have to focus and talk very clearly during the interviews.
"He ended up showing up on the set early the day of his interview, which allowed him to witness others in the process and how they spoke," Peralta says.
"This seemed to help him understand the process very much, as he gave the best interview I've ever heard from him."
Peralta says he knew Mountain was capable of talking emotionally and passionately, as skateboarding is so utterly and completely important to his life.
"I was also acutely aware that I desperately needed a great interview from him to make the film complete," Peralta says.
"He delivered in ways that surpassed my expectations."
Peralta says he feels lucky to have been in the position to both contribute to skateboarding and document the history of skateboarding.
"I'm humbled by it. I also know that getting a film right is so beyond difficult, is so ridiculously hard, that when I get a film right I feel as though I've escaped a bullet," he says.
After viewing the film, you'll appreciate that Peralta has more than escaped a bullet; he's pieced together more than a decade's worth of history in a way that packs quite an emotional punch. The film contains multiple interviews with a variety of celebrities, including Shepard Fairey, Fred Durst and Ben Harper. But the interview with Dhani Harrison, son of former Beatles guitarist George Harrison, left the biggest impression on me. As a youngster, the Bones Brigade was the biggest thing in Dhani's life, and Peralta captures this brilliantly even though the screen time is brief. "Dhani's line in the film gets a great laugh every time we show it," says Peralta.
"His place in the film, who he is and who his father, George Harrison, was, helps the audience understand the success and reach of the Bones Brigade during the '80s– that this group of six oddly matched misfits eventually had a huge effect on skateboarders all over the world."
At just under two hours, the film contains a huge amount of footage, but the time drifts by. Obviously, segments had to be cut.
"There were many segments we had to edit out," Peralta says.
"We had a part of the film detailing the birth of street skating that had to be cut … it didn't fit into the film. We had a sub-story of Mike Vallely's experience being on the Bones Brigade that was very interesting but would have required too much time to tell accurately. Ray Barbee shared some very good personal material, but again we didn't have the time. There are many more than this, and this is one of the reasons making a film is so difficult – you have to make tough decisions in order to get the narrative-through-line to work. No matter how good a chapter of the film is, it has to serve the greater story; if it doesn't, it has to be cut."
Peralta says he is very excited to see the film released and to hear the feedback from skaters across the planet. "This is a film that is going to talk to a lot of people," he says.
"I'm confident about that."
CW Bones Brigade: An Autobiography will have a limited theatrical release and will be available on iTunes and DVD.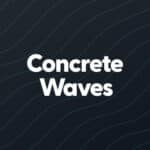 Michael Brooke