Thinking about buying a SwellTech surfskate?
I bought the 36″ J.O.B Banzai model out of pocket and have been shredding it.
I've noticed some things I like and dislike about it, which I'll highlight in this SwellTech surfskate review.
Not to mention, I got a bunch of awesome input from the Surfskate subreddit.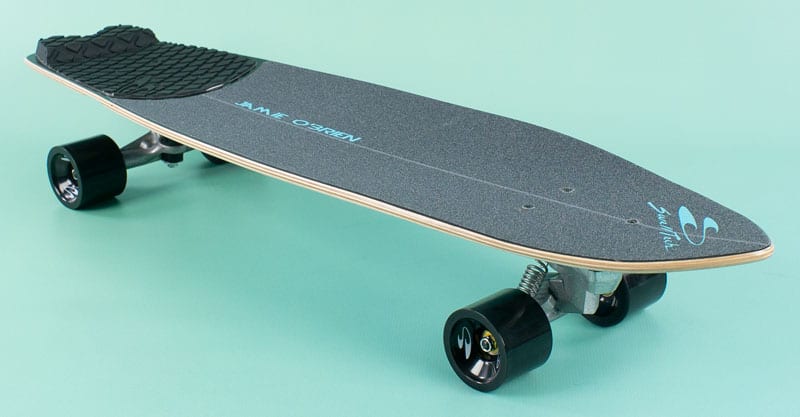 Who Is It Best For?
This is best for anyone that wants a surfskate that has one of the most aggressive trucks. It doesn't even compare to a Carver surfskate because the front truck does a complete 360.
It's definitely not a board for cruising. I'd suggest it if you want to work on some technical surf training.
If you're considering this surfskate, I'd also recommend you check out YOW surfskates. They're one of my favorites.
Parts Breakdown
The SwellTech has a few unique features compared to other surfskates, the most notable being its front truck design.
This is the section where I take everything apart and inspect the quality.
Let's get into it!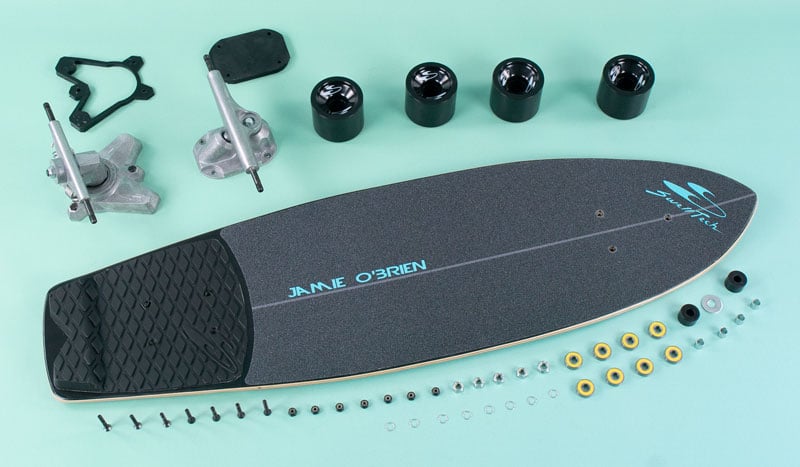 Hardware
The first thing I noticed about the hardware was the seven screws instead of the traditional eight. This is because the front truck is designed for only three.
Other than that, everything about the hardware is pretty standard. The nuts have a locking plastic to ensure they don't loosen over time.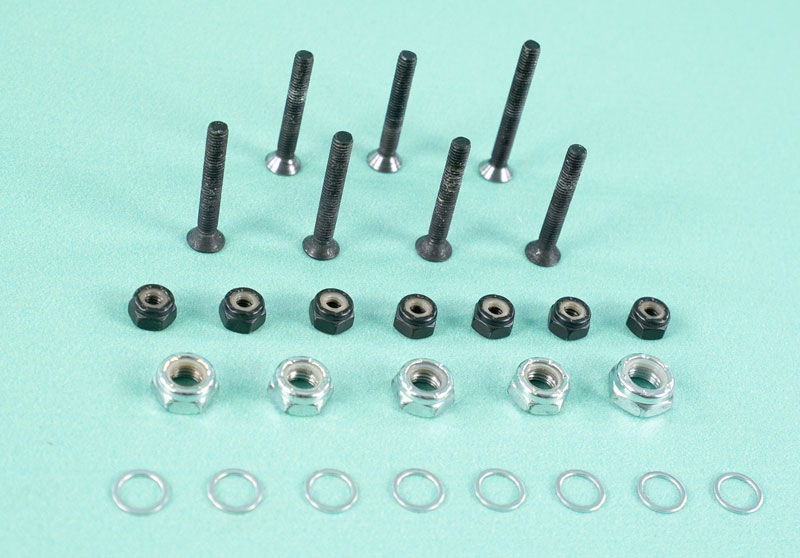 Trucks
The trucks are where the magic happens. The back truck is a standard kingpin with a riser pad to level out the board.
But, the front truck is really where the innovation comes in. Compared to every other surfskate, this (IMO) looks the coolest.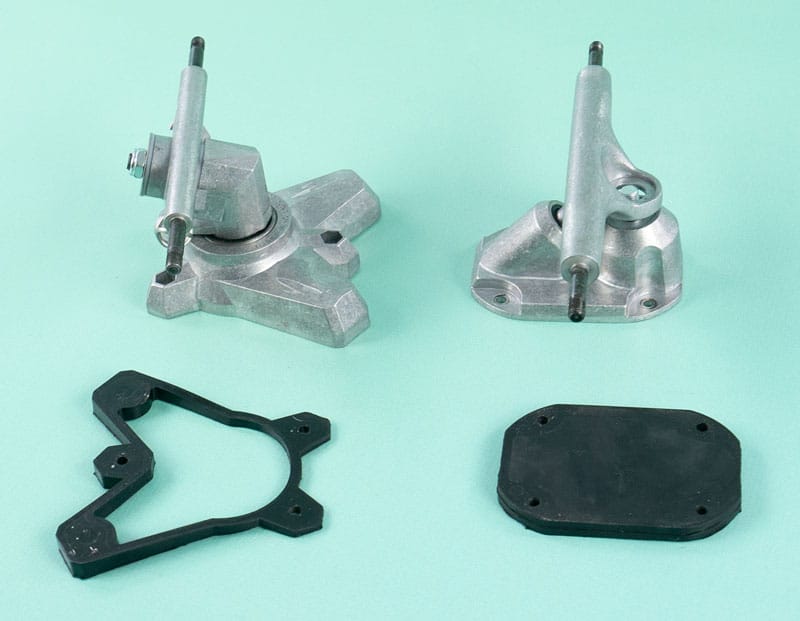 Not to mention, anytime I show someone that it does a full 360, they trip out. And how could you not, you can totally see the thought that went into creating it.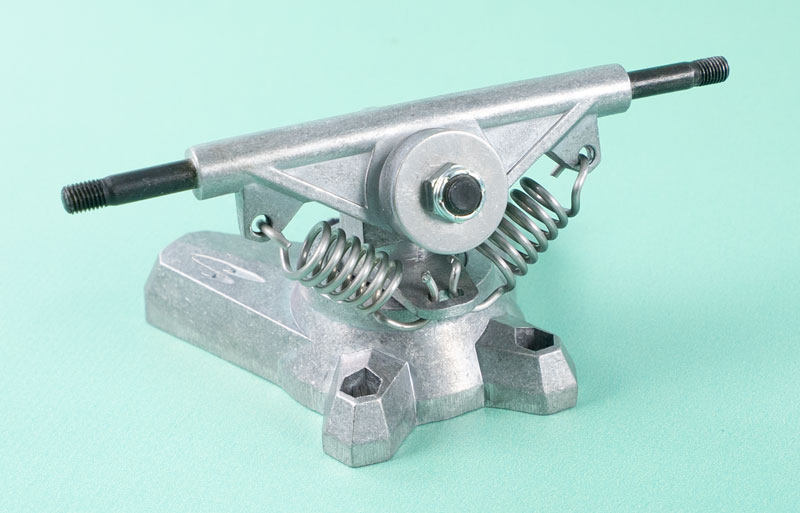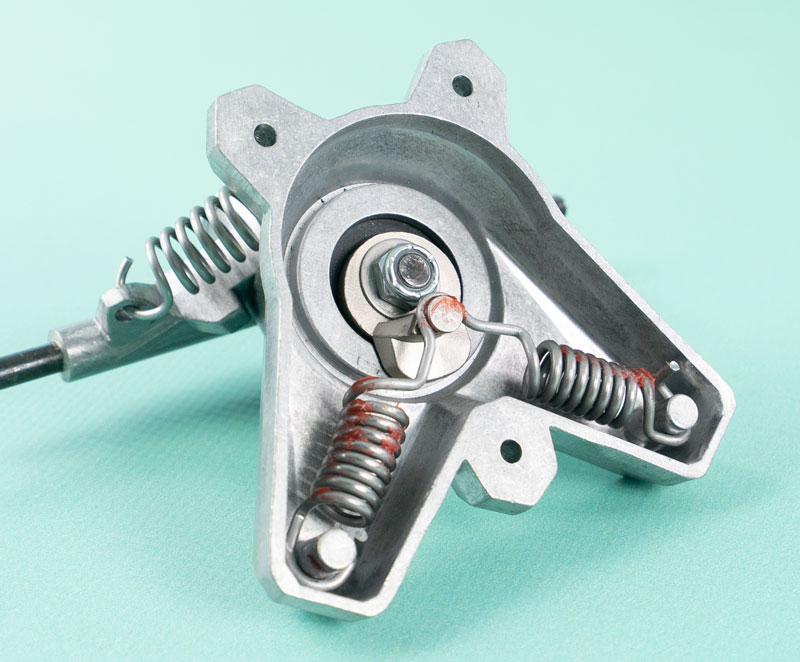 Deck
SwellTech's boards are a little edgier shaped than most other surfskates. This 36″ JOB Banzai model, in particular, is more lowkey compared to their Premiere Series.
The traditional griptape with SwellTech's logo looks sleek and feels nice to ride barefoot.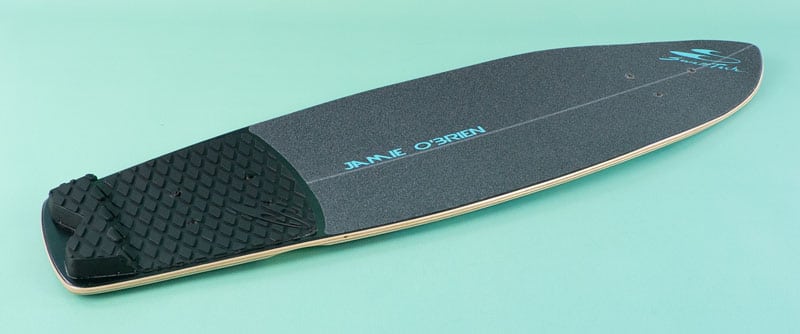 But out of everything, I personally think the foam traction pad is what really sets it apart. Now if any other surfskate company uses a traction pad, it'll be recognized as a copycat.
The only other similar traction grip is what Carver did and they've been around longer than SwellTech.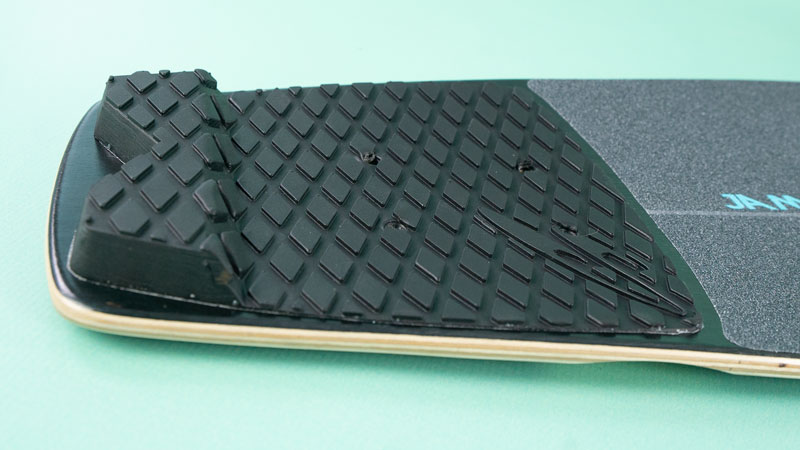 Wheels
The stock wheels that came on this SwellTech are 70mm 78a wheels, which basically means they're wide and soft. You can carve aggressively without worrying about them slipping on the pavement.
They're solid wheels to use for learning how to ride the SwellTech, but I've seen quite a few people on the surfskate subreddit mention how they switched out their wheels.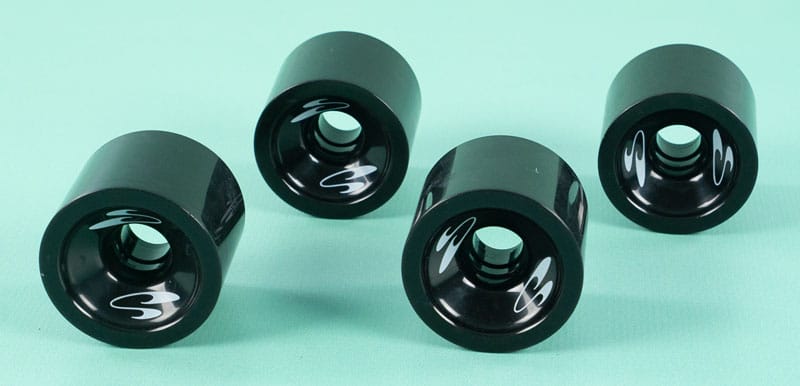 Bushings
Since the front truck is much up of springs, there's no need for bushings. However, on the back kingpin truck, they have two wide barrel bushings.
These bushings make the back truck stable and allow for a larger range of motion compared to cone bushings.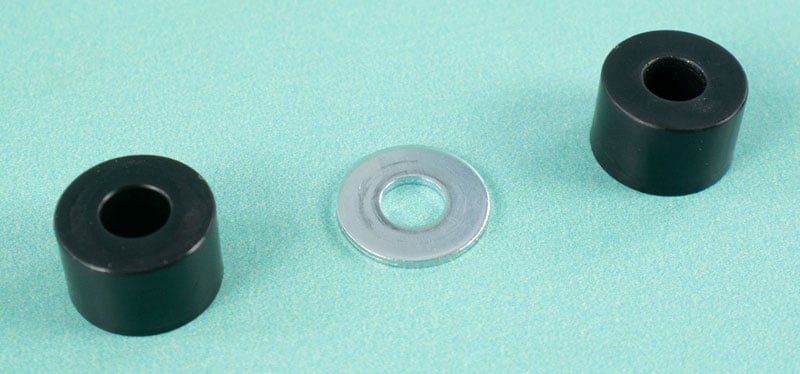 Bearings
The bearings are ABEC 7 and are capped on the back and front, which is nice to see.
There are quite a few surfskate company's that only have bearings capped in the front. This seems pretty important, especially since I ride mine close to the beach where there's a good amount of sand.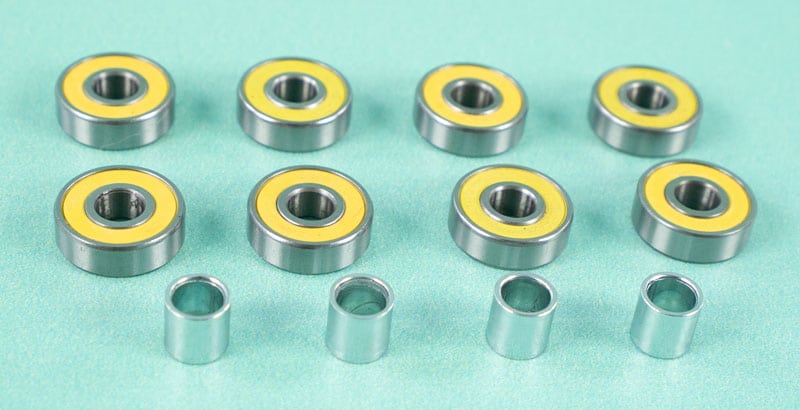 Parts Summary
All the parts that make up the SwellTech boards are solid. I love seeing that they have a lifetime warranty for all of their parts and will replace them for free.
Not to mention, it's cool to see them taking a different approach with only three front screws.
And I really like the fact that their bearings are capped on both sides to prevent any water/grime from getting in.
Likes/Dislikes
So I've been riding this thing for a few months now and have a solid idea of it.
I also asked the surfskate subreddit what they like/dislike about their SwellTech. If you haven't joined that community, do it – rad surfskaters stoked to help out.
Here are some pros and cons about it.
Innovative
Anytime I show someone the front truck doing a complete 360, they trip out. And I'm not gonna lie, that was part of the reason I bought it.
I was completely sold on the fact that the front truck would make the riding experience completely better.
Compared to other surfskate trucks, SwellTech takes the cakes for innovative design. You can tell a lot of thought went into making it.
So, from an innovation standpoint, I love what SwellTech is doing.
Deck Design
I love how their boards have a more narrow, edgier look than most of the other surfskates on the market.
My favorite part about it is the traction pad on the back, which makes it feel more like a surfboard. It also makes it look more aesthetically pleasing in my opinion.
Video Tutorials
They have a series of video tutorials called "Guide to ride" on their YouTube channel. These have definitely helped me pick up the right technique.
Otherwise, it can be pretty tricky to figure out how to ride this thing.
Broken Springs
It's been a common occurrence to see people mention how their springs broke shortly after getting their board.
I personally haven't experienced this, but since it came up a few times, I thought I should mention it.
It seems to be a luck of the draw-type thing because there are many other people who haven't had their springs break and have been using theirs heavily.
In their most recent models, they addressed this issue.
One final thing to note is that they offer a Lifetime Warranty – if you break a part, they claim they'll replace it for free.
Always love to see a company stand behind their product.
Selection Process
I really wish they had a more informative way to pick the right board on their website.
When I bought mine, I kind of just guessed.
And, I'm not gonna lie, I ended up picking a board that feels too big for my riding style.
So if they could figure out a way to make the selection process easier.
If their quiz had something that determined your…
Height & weight
Type of riding you prefer (long drawn out turns / snappier turns)
Overall experience
I think that'd be a great place to start.
Front Truck Locks
After riding this for a bit, I noticed if you put too much weight on your front foot the truck locks up.
Though you never want to put your weight too far forward on any surfskate since the trucks will pretty much jackknife, I noticed it happening more often on my SwellTech.
I'm also not the only one experiencing this. There were quite a few people on the surfskate reddit community that had this same issue.
More experienced riders claimed that this is just part of the learning curve and you'll get used to it after some time.