The past few years, I've shredded a ton of cruiser skateboards.
While much of this is subjective, these are the ones that stood out to me.
If you just want quick suggestions, check them below. If you want more details for each, keep scrolling.
Quick Suggestions
Suggestions for specific scenarios.
Best for flip tricks
Best for bigger people
Best for commuting
Coolest looking
Let's start with my favorite…
Comet Cruiser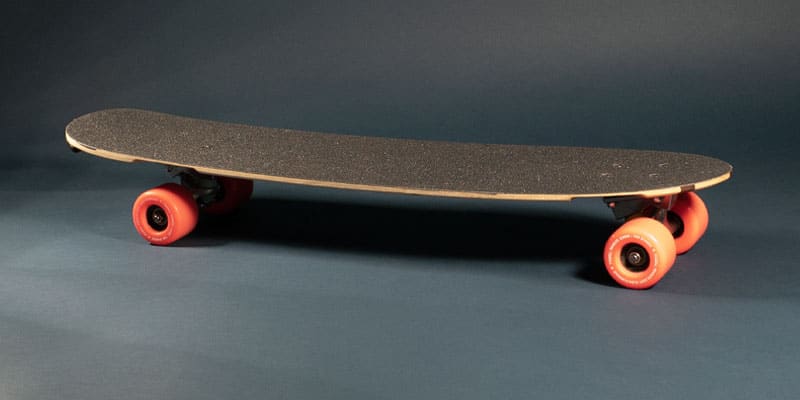 This is the one in my quiver that gets the most use. It's a setup that is very well thought out. I waited over 11 months for mine, and it was worth the wait. It has a 7º angled riser wedge in the front, with 83a cone bushings for maximum carvability. Another 7º angled riser dewedge in the back with 85a bushings for handling higher speeds better.
Lander La Cruiser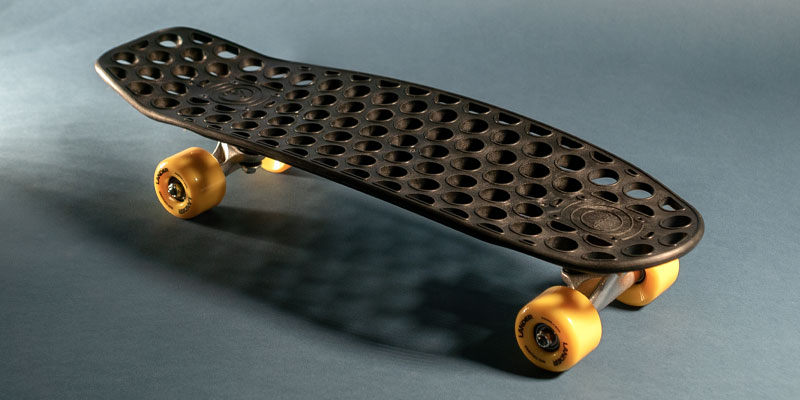 The Lander La cruiser is the most unique on the list. Shredding this thing will no doubt turn heads. The deck is "a proprietary blend of certified ocean recycled plastic nylon." Contrary to what you might think, it doesn't flex, offering a solid amount of pop. Since it's made from recycled plastic, it's waterproof. Not for those that have trypophobia.
Loaded Coyote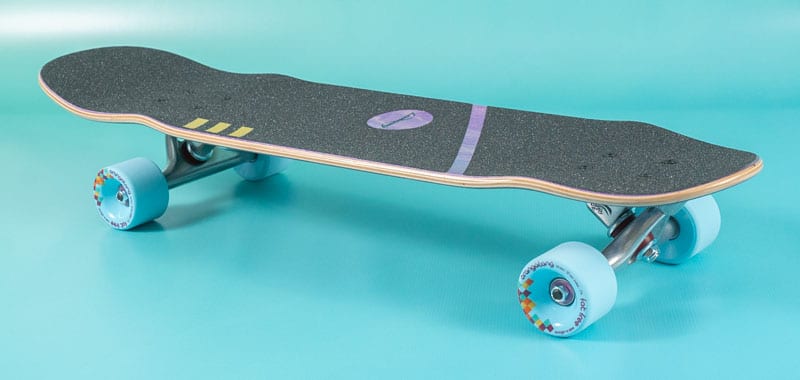 As Loaded describes it as a setup for "freeride, freestyle, and cruising the streets." The most notable feature is the flared wheel wells, so if you're easily bothered by them, it's probably not for you. They offer two variations, one with RKPs (Carving & Slashing) and another with TKPs (All-Around). Go for the "Carving & Slashing" if you need a setup that'll handle speed better. The "All-Around" if you want a setup closer to a popsicle street setup.
Loaded Omakase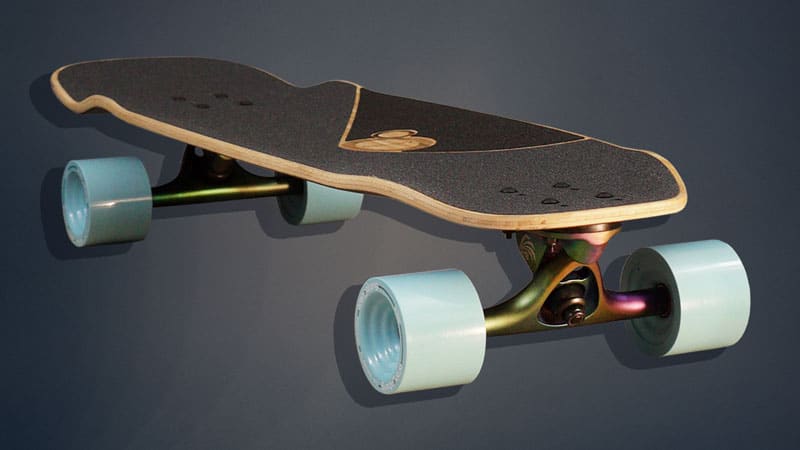 Loaded describes the Omakase for "cruising, commuting, freeride, and freestyle longboarding." Some would call this a cruiser, some wouldn't. I'm including it because I use it when riding in a rougher environment. I'm a big fan of the Omakase's deck shape because of its subtle concave and kicktail. I often swap it between a bunch of my setups because of how versatile it is.
Landyachtz Dinghy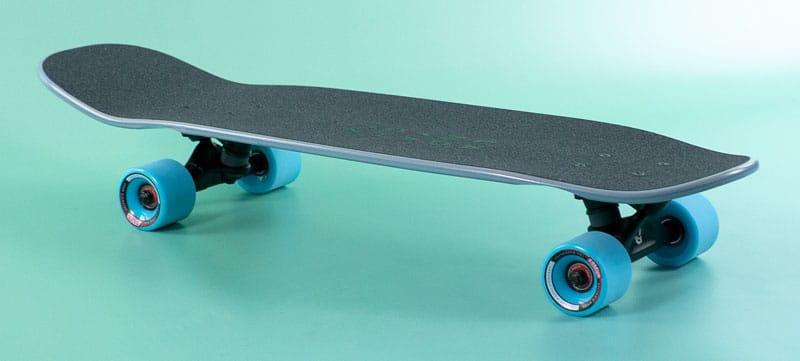 If you've done any research on cruiser skateboards, you've probably come across the Landyachtz Dinghy. This was one of my first mini-cruisers, and I don't regret it. It's portable, affordable, and made with high-quality components.
If this setup is too small for you, I'd recommend looking into the Landyachtz Tugboat. It's a beefier version of the Dinghy. The Tugboat is probably a better option if you're a bigger rider and like the Dinghy shape.
Loaded Ballona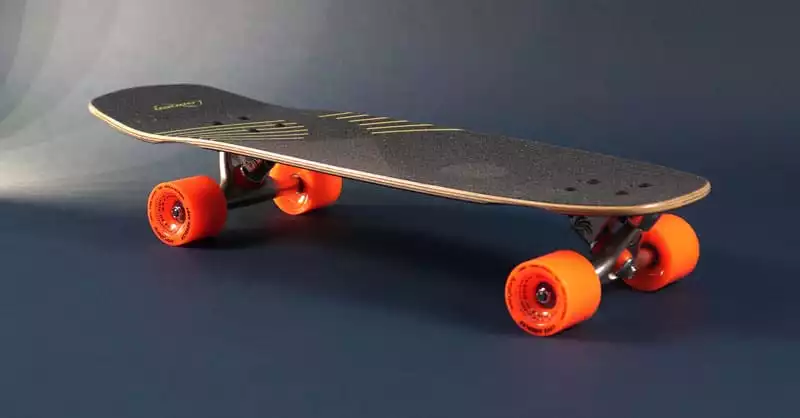 The Ballona is Loaded's take on the mini-cruiser skateboard. But the thing is… it's not your typical cruiser deck shape. The Ballona is super mellow with a subtle rocker profile. It has the flattest deck profile of all the cruisers on this list. I'd recommend it for those that are just looking to cruise and carve. It's paired with RKPs, which usually isn't the norm for mini-cruisers.
Bottom Line
If I had to choose, which one would be my favorite?
To be honest, it changes but at this moment, I use the Comet Cruiser the most. Mainly because I've been doing a bunch of riding at my local pump track, and it's perfect for it.
If you had asked me a year ago, I would've told you the Loaded Omakase because of the riding environment was rougher/ hillier. It just depends on what type of riding you're looking to do.

Billy
I've been skateboarding for over twenty years. When I'm not skating, I'm most likely surfing my local break. The goal is to fuel the growth of all genres of skateboarding.