By Billy James
|
Updated:
December 14, 2022 |
History
Over two decades ago, the skateboarding documentary 'Dogtown and Z Boys,' was released to the public and became one of the most influential skate films of all time.
It portrays the lives and personalities of those who rolled before us and showed not only the early stages of the sport but how it was completely redefined.
There were plenty of skate pioneers during this era, so what was it that made the Dogtown & Z Boys story resonate so strongly and transcend beyond skateboarding? How did it all come together?
To better understand it, let's take it back to the very beginning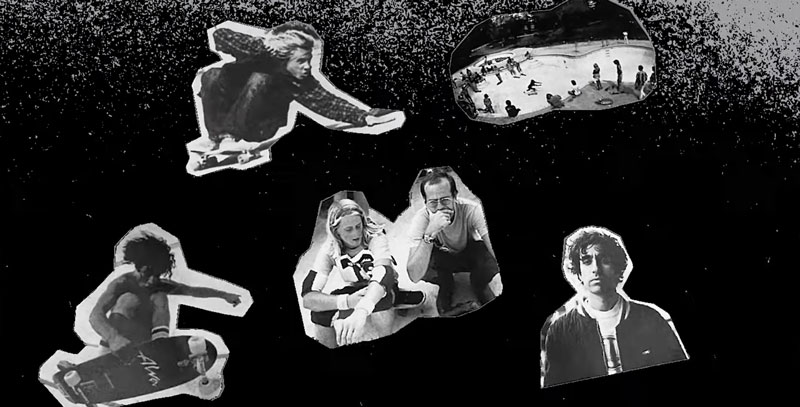 Let's Take It Back
In 1964, Surfer Publications created SkateBoarder Magazine, and it became the first but very short-lived skateboarding publication. You can find all of the first issues here.
What was skateboarding like back then? How was skateboarding perceived? How much has skateboarding changed?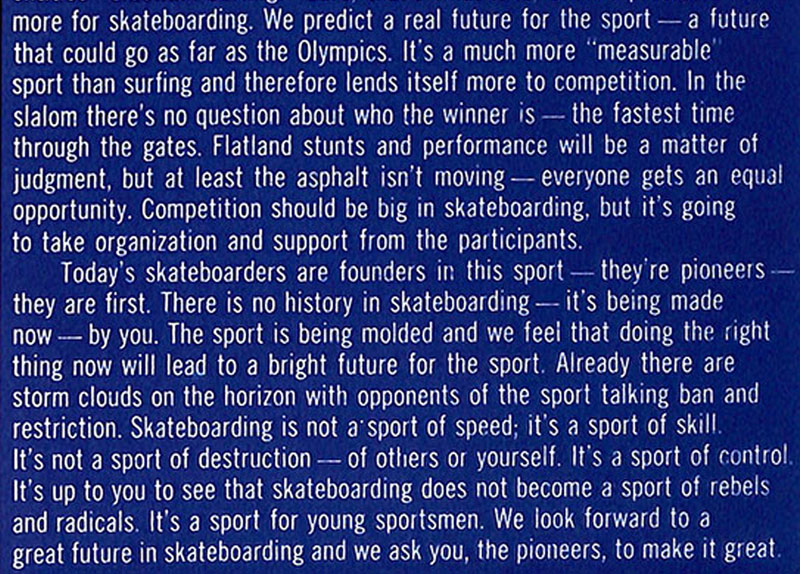 "We predict a real future for the sport – a future that could go as far as the Olympics."
Over 55 years later, it became a reality.
"Skateboarding is not a sport of speed, it's a sport of skill. It's not a sport of destruction. It's up to you to see that skateboarding does not become a sport of rebels and radicals.
Was this phrase an early effort to swerve the public opinion of skateboarding?
It's pretty obvious just by looking through the first Skateboarder issues, the industry leaders were really trying to shape it into a clean league-driven sport culture.
But the rebels and radicals had different plans.
Skateboard Design Flaw
For a brief moment, SkateBoarder Magazine shined in the spotlight with unrivaled success. It helped skateboarding reach new levels of popularity previously never thought possible.
But it was all built upon a fatal design.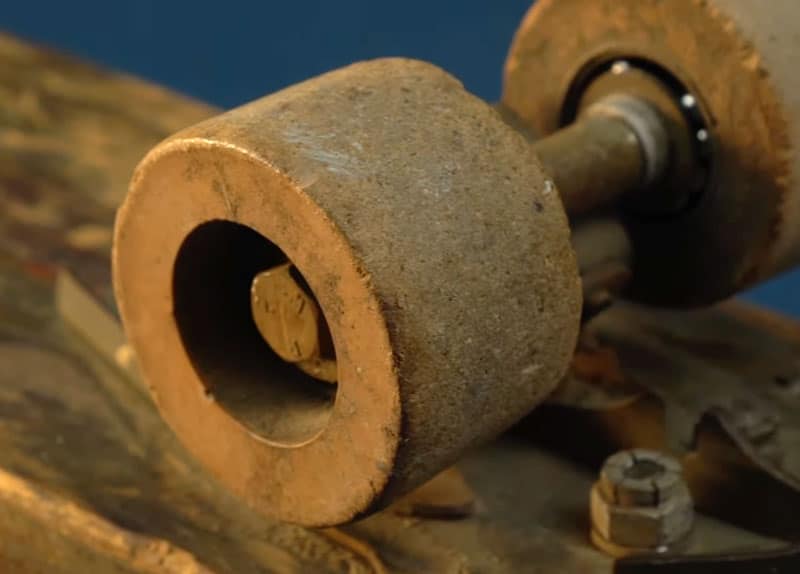 Clay wheels perform best on polyurethane-coated wood floors, most commonly found in roller skating rinks. On any other terrain, they're mad sketchy.
So, injuries to those new to skating were inevitable, and as skateboarding grew, so did emergency room visits.
Basically, overnight, concerned parents and doctors shut it down.
For the next 10 years, skateboarding remained as it was before. An underground group of surfers reconfiguring roller skates to emulate their surf craft.
Many believed that this would result in the extinction of skateboarding, but in 1973 there was a major catalyst that reignited the flame.
Revolutionary Invention
The polyurethane wheel made skateboards safer, faster, and more fun overall. You could basically ride anywhere, carve at speed, and really emulate the turns performed on a wave.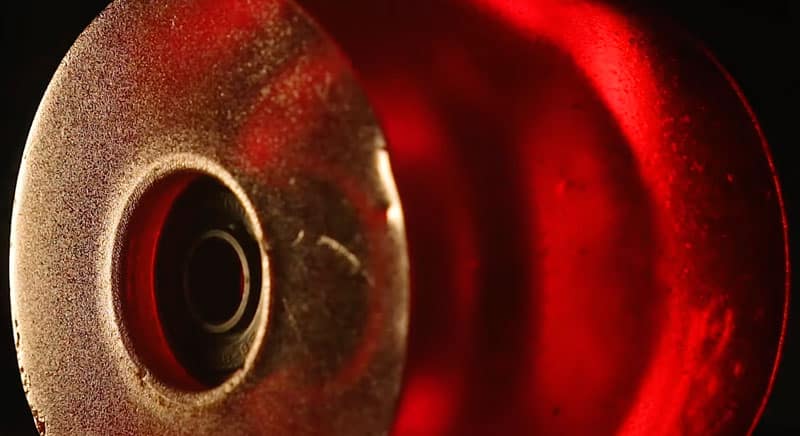 With the new rise of skateboarding and a lack of a magazine, Ads for skateboard products started to appear in Surfer Magazine.
Apparently, HALF the ad space was dedicated to skateboard products, which was really bumming out the surfers.
Thanks to these surfer purists, their complaints ultimately led to the relaunch of SkateBoarder magazine.
Skateboarding in the 70's took on an entirely different attitude than previously presented. This second wave was all about progression, and the rate at which the sport innovated would make anyone dizzy.
In 1975, SkateBoarder was the only skate magazine and became extremely popular.
1970s Skateboarder Magazine
It was at this time the Z Boys were introduced to the world through Craig Stecyk's articles. His writing and photography perfectly framed the aggressive attitude of their riding style.
It's almost as if you flipped the page to an alternate universe.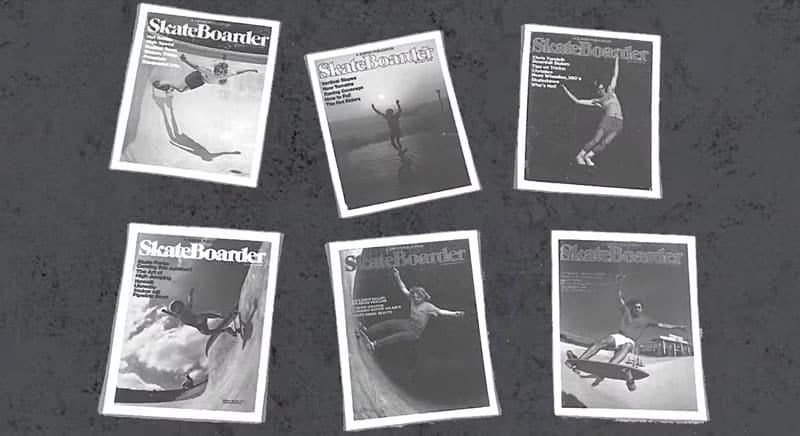 Glen E. Friedman, who was just a teenager then, started hanging out with the Z Boys and casually took photos with his cheap Instamatic camera. He eventually started getting published and helped frame the image of the Z-Boys.
From about 1975 to 77, pretty much every Skateboarder issue gave insights into the world of the Z Boys.
But after mid-77, the original Dogtown crew fell apart and scattered to different teams.
A few emerged from the Dogtown scene achieving major success in the skate industry.
Tony created a board company called Alva Skates.
Stacy partnered with George Powell to create Powell Peralta.
Jay Adams took a different approach. In an interview he did with Thrasher in 1982, he discussed why he left skateboarding as a profession.
Keeper of the flame
Although the limelight of Dogtown faded, there was one man who kept the flame burning for decades – Glen E. Friedman. He spent years keeping the Z-Boys story alive through his self-published books and magazine features.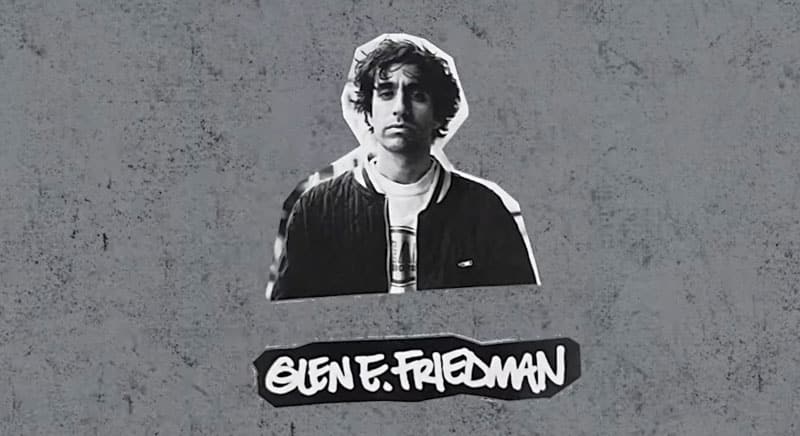 His first book was published in 1994 and featured iconic photos of the Z Boys, hardcore punk bands, and hip-hop groups.
But it wasn't until March of 1999 that we got a real insight into the lives of the Z-Boys.
It starts in 98 when Michael Brooke, the author of "Concrete Wave – the history of skateboarding" went to the Action Sports Retailer Show to promote it.
The Backstory
He met up with Paul Schmitt who helped hand out promotional flyers.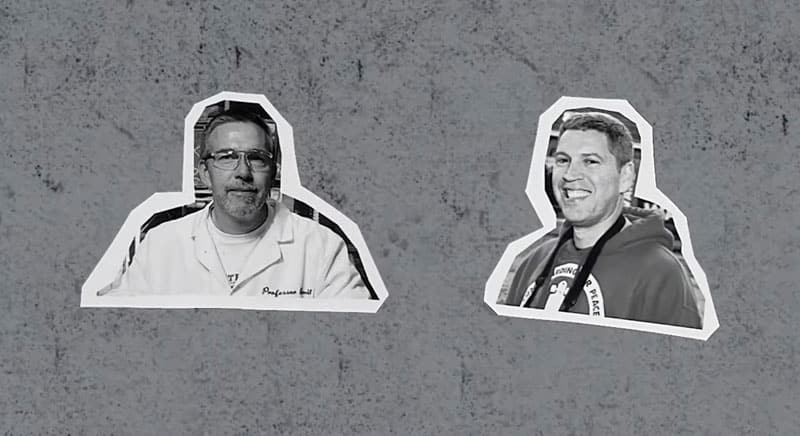 They came across Spin Magazine's booth and, not thinking much about it, dropped off a flyer.
To Michael's surprise, he was contacted by Spin asking if he would just focus on the Dogtown and Z-boys story.
He respectfully declined since he felt that skateboarding shouldn't be divided.
So the story was passed to a freelance journalist named Greg Beato. After months of thorough research and many interviews, Spin published Greg's in-depth article.
It attached a ton of context to Glen Freidman's images, showing the world just how special the Z-boys story was.
And this was the catalyst to spark Hollywood's interest.
Hollywood's Interest
But the idea of Hollywood being first to create a film on Dogtown & the Z-Boys did not settle well with Stacy Peralta. As we all know, Hollywood has a habit of misportraying subcultures, so if they were first, it wouldn't have been right.
Stacy realized he couldn't do it alone, so he approached Vans and received $400,000 to make a documentary.
Fast forward, to January of 2001, the documentary won the audience choice awards at the sundance film festival, along with several other awards.
The film was eventually released to theaters in 2002, and according to an interview Peralta did with Surfer in 2004, "Dogtown sold over a million DVDs and more than 700,000 VHS." copies.
The documentary's success was followed by Hollywood producing a feature film called the Lords of Dogtown. And in recent years, there were rumors of a series being produced by Sony TV.
Which brings us back to our original question – what was it that made the Dogtown & Z Boys story resonate so strongly? So much so, that it transcended well beyond skateboarding.
Why did it resonate with millions?
In the early days of Dogtown, professional skating wasn't a thing, and there was no real expectation for anything more than what it was.
It wasn't the children of royalty that cultivated the sport. It was the ones you would least expect to amount to anything that became the most of it.
The rebellious outcasts became the visionaries whose story would reshape not only skateboarding in their time but also ours.
Dogtown & Z-Boys resonated with millions because they showed the importance of defiance.
The undeniable physiological phenomenon that comes from getting up no matter how hard you fall leads to a relentless persistence that lies within all of us.
Stand up for what you believe in, challenge social norms, and you can reshape the future.

Billy James
I've been skating for over 20 years and it's had an incredibly positive impact on my life. My mission is to get more people into skating and help them carry it as a lifelong passion.