Tracker Trucks began in 1974 when a carpenter named Dave Dominy rode a skateboard with a set of Cadillac urethane wheels attached.
After this, Dave and his friends then went to La Costa and started riding the impressive downhill roads. When Cadillac introduced their super-wide wheel, "The Stoker," Dave thought traditional trucks looked "really dinky.
"I decided to modify a set of Sure Grip trucks to make them wider and higher so that they would be stable and strong," remembers Dave, "and I called on Larry Balma to help me build the prototypes."
Together, Dave and Larry started working on Dave's concept of a truck that would be stable, controllable at high speeds, and strong. Dave had long been trying to come up with a small product he could mass produce, and the prototype truck seemed to fit the bill. The trucks' wide axles made for excellent stability and their large size looked perfect with the new large wheels.
Another major difference that set Tracker Trucks apart was they did not have a nut below the rubbers — they used just one nut for adjustment. Although slalom skaters were quick to pick up on the limitations of the Tracker, others were less enthusiastic.
As Larry explains, "The Tracker was different. It was wide compared to the Bennett or Bahne. We'd bring it to a shop and tell the guy, 'Here's a new truck.' The response was sometimes, 'It won't work, it won't turn.' Then we'd say, 'Come out in front,' and we'd t show them you could do everything on it better."
During that first year, shop owners were still cautious; some worried that with the wider trucks a rider's back foot might hit the wheel.
"We'd explain to them that boards were going to get wider," recalls Larry.
Eventually, Gordon & Smith started to distribute the trucks and things began to take off. After the initial success with the Fultrack, Tracker introduced the Halftrack and Midtrack for other types of riding, including freestyle and vertical. Their lighter, yellow magnesium trucks introduced in the late 1970s were extremely popular.
Throughout the '80s and well into the '90s, Tracker was one of the most popular skateboard trucks.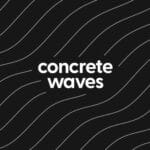 Michael Brooke
Since 1975, my passion for skateboarding has remained unchanged. Our mission at Concrete Waves is to fuel the growth of all genres of skateboarding.