These old skateboard brands were instrumental in taking the industry to new heights of popularity. Their contributions cannot be overstated.
Let's take a trip down memory lane and discover their origins and impact on the skateboarding community.
1. Makaha Skateboards
In 1963, Larry Stevenson created Makaha Skateboards. The name came from the Makaha Surfing Championships. Production started up in June 1963 in Santa Monica. The wholesale cost was $7.77 and the retail was $12.95.
The company experimented with various materials to make skateboarding better, including plywood, foam, and even nylon wheels. In the fall of 1963, Makaha sponsored the first skateboard contest. Makaha was the first company to sponsor a skateboard team. Riders like Squeak Blank, Danny Bearer, Woody Woodward, Terry Spencer, Steve Tanner, and John Freis would travel to various places and give exhibitions. All of Larry's hard work paid off: as the boom progressed, Makaha saw their orders grow to over 10,000 boards per day. From mid-1963 until the end of 1965, Makaha sold $4,000,000 worth of boards.
But there was trouble brewing, despite all this success. The California Medical Association called skateboards "a new medical menace." Worse still, police chiefs were telling stores not to carry skateboards in the interest of public safety.
2. Gordon & Smith
Larry Gordon and Floyd Smith forged a close friendship in the mid 1950's while surfing together. In 1962, Larry left school and went into manufacturing surfboards full-time. The company was known as Gordon & Smith Surfboards and it quickly became of the preeminent surf brands.
In the summer of 1964, Larry's cousin Mike returned home from college, where he had been studying business and chemistry. At the time, skateboarding was gaining in popularity, and Larry came up with a brilliant idea.
He took a material called Bo-Tuff and combined it with a wood core to create a skateboard deck. Bo-Tuff was a fiberglass-reinforced epoxy that was used to make bows for the archery industry. By utilizing Bo-Tuff along with a maple wood core, Gordon & Smith developed a skateboard that gave an extremely responsive ride.
Larry teamed up with friend Jim Hovde and formed a company to make FibreFlex skateboards.
They made a few at a time and eventually produced a thousand boards using a hand-screw press. But most skateboarders in the mid-1960s were content to ride on wooden boards that gave little to no flex. The highly advanced technology of the Fibreflex was lost on most skaters, who were still trying to deal with the challenges of clay wheels.
When the skateboard craze died in late 1965, so did the production of the Fibreflex. It would take close to ten years before another one was manufactured.
Few of the other established manufacturers survived this transition with the extinction of traditional longboards. During this time Gordon and Smith also became one of the largest, most successful skateboard companies and one of the first to sponsor professional teamriders. Skateboarding exploded as the company sold 500 Fibreflex skateboards per day with a 6 month backlog and skaters became overnight superstars.
Larry Gordon passed away January 1st 2016. His family still owns the business, Eric and Debbie Gordon run it, and 2024 will mark the 60th anniversary of the FibreFlex.
3. Hobie
Hobart "Hobie" Alter was the founder of the Hobie skateboards but his background was actually in surfing.
In 1962, Hobie teamed up with Mark Richards of the Val Surf shop. They wanted to improve on the current crop of skateboards that were on the market – which were mostly glorified roller skates attached to a plank of wood. In 1964, Hobie teamed up with the Vita-Pakt juice company to create Hobie Skateboards.
They were one of the leading brands at the time and influenced a generation of kids to pick up a skateboard. When skateboarding returned to life in the mid 1970s, Hobie Skateboards came back as well. Their team dominated the competitions of the time in all genres of skateboarding – freestyle, downhill, vert and slalom.
When skateboarding died again in the early 1980s, Hobie folded his skateboard company. Fortunately, his other businesses continue to thrive. Hobie Alter died at the age of 80 in Palm Desert, California at the age of 80.
4. Bennett Trucks
Ronald Bennett was an architect-engineer from Orange County who set out to redesign the skateboard truck and make it more functional.
"In order to get the truck to turn, it had to be loosened up so much that it got speed wobbles," Ron stated in a 1977 interview with SkateBoarder Magazine.
In 1975, Bennett introduced the Bennett Hijacker. It was truly different from traditional trucks.
The kingpin was placed well below the axle, meaning that skaters would not have to worry about the kingpin dragging on the ground.
The parts were of high quality.
Bennett used aircraft-quality locknuts and a special compound for his "rubbers," the part that fits between the kingpin and axle.
The only area where Bennett's trucks seemed to have a problem was the baseplates – they tended to break.
Fortunately, the baseplates came with a guarantee – you could mail them back to Mr. Bennett, and he would replace them for free.
Although Bennett's were the freestyler's choice, slalom skater John Hutson also won several contests using the quick-turning Bennett trucks.
In 1978, the company introduced a new baseplate and truck design made of a super-light metal compound – Magalum.
These new trucks were called Bennett Vector (One and Stak + Trak).
However, as truck competition heated up, Bennett was forced to start promoting other products.
Eventually, Bennett concentrated on his Lightbeam and Spacedeck boards and stopped advertising his trucks towards the end of the 1970s. At the start of the 80's Bennett wound down operations. The company tried to make a comeback in the mid-2000's but unfortunately, they did not find much success.
5. Tracker
In 1973 Larry Balma was a commercial fisherman in San Diego county patching lobster traps. He was also a marine engineer. One day, his friends came by his house and shouted, "come on, we're going skateboarding!" Larry scoffed and said, "Skateboarding? What are you talking about? I haven't skateboarded in years." The friends had picked up some Cadillac wheels – new urethane wheels that offered a very different ride to clay. Larry decided to join them on their journey to La Costa – a freshly paved subdivision where skaters had been tearing things up since 1974.
As Larry recalls, the new wheels were awesome but the grossly under-performing trucks begged him to tinker with some new designs. This is where his background in engineering and design kicked in. He got together with a group of skaters from La Costa and formed a design company to develop and market innovative skateboards.
The team consisted of Gary Dodds, a metal-pattern maker with experience in the foundry business, and Dave Dominy who had a knack for sales and promotion. The new company was known as Dodds, Dominy, and Balma, and it was strictly a part time venture for the group.
The company did a little bit of work in making skateboard decks but quickly turned their attention to trucks. In 1975, Tracker Designs was incorporated. The name came from the movement of train-car wheel assemblies–known as trucks–which track one-another along the rails.
Their first model, the Fultrack was released that year and was far bigger and more stable than any other truck on the market. The hangar width was 4 ¼ " and was twice as wide as most of the roller skate trucks being that were attached to skateboards.
Tracker established the 4-hole mounting pattern, fixed kingpins, aircraft quality materials and hardware. Trackers are the introduction of the "Modern Skateboard Truck," an evolutionary step in skateboard design. The Tracker Fultrack was the first truck in history made specifically for skateboarding by skateboarders to incorporate high quality, performance and strength.
6. Gullwing
Skater Mike Williams had already made a name for himself in both downhill and slalom before he approached a manufacturing company about an idea he had for a new truck design.
He had been searching for a better-designed axle and would spend his free time thinking of ways to improve upon the skateboard truck.
By the fall of 1975, he had determined what he wanted and went to see a San Diego aerospace tooling company called HPG IV.
With the help of designers Bill Brawner and Walt Tiedge, Mike Williams significantly transformed the look of the traditional skateboard truck.
Gullwing's "split axle" truck was truly revolutionary.
Not only could you adjust the tension of the truck, but you could also adjust the turning radius.
The trucks became available commercially in January 1976. In the first month, HPG IV sold 800 trucks.
Eleven months later, sales had increased to 13,000 per month.
Mike Williams quit his night job at a shipbuilding company and went to work full time at HPG IV as a pro.
Over time, Gullwing modified their split axle trucks and smoothed out the design. The split axle became a groove, and then eventually, the groove was replaced altogether.
7. Powell Peralta
Powell Peralta is a skateboarding company that was founded in 1978 by Stacy Peralta and George Powell. The company started out as a division of the Powell Corporation, which was established in 1976 by George Powell. Initially, the Powell Corporation focused on making skateboard wheels (Bones) and Quicksilver/Quicktail aluminum/wood decks. However, in 1978, George Powell decided to expand the company's product line to include skateboards.
Around the same time, Stacy Peralta, a professional skateboarder and a friend of George Powell, was looking to start his own skateboard company. Peralta had already achieved significant success in the skateboarding world as a member of the legendary Z-Boys skateboard team, and he wanted to use his expertise to create a company that would push the limits of what was possible on a skateboard.
George Powell saw an opportunity to partner with Peralta and create a company that would combine Powell's expertise in skateboard manufacturing with Peralta's knowledge of the skateboarding scene. The result was Powell Peralta, which quickly became one of the most respected and innovative skateboard companies in the world.
One of the key factors that helped Powell Peralta stand out from the competition was its focus on creating unique and visually striking skateboard graphics. The company's designers created a series of iconic graphics that quickly became synonymous with the brand, including the "Rat Bones" and "Skull and Sword" designs.
Powell Peralta also became known for sponsoring some of the top skateboarders of the era, including Tony Hawk, Steve Caballero, and Rodney Mullen
8. Logan Earth Ski
Known as the first family of skateboarding, the Logan's were composed of Brian, Bruce, Brad and Robin. The oldest member s started skating in 1959. Over the next few years the entire clan (including their mother Barbara) started skateboarding. .
Bruce Logan was a huge champion in the 1960s and the mid-70s. He was famous for his nose wheelies and could perform them at top speed bombing down the hills of La Costa in San Diego county.
As skateboarding's popularity grew, the Logan Earth Ski company was founded in 1975 in the family's backyard. They made every board by hand.
The company grew so fast that they had to hire two outside wood working shops to make their oak boards. From there, the company branched out and added 2 more companies that made laminated and exotic solid wood boards.
The Logan Earth Skii team attracted some pretty powerful skaters including Tony Alva, Jay Adams and Eric Dresden (who is featured in Sateboarder magazine at age 10 riding for the Logan's)
In 1980 Logan Earth Ski closed its business along with many other skateboarding companies. Many of their old boards are highly sought after collectibles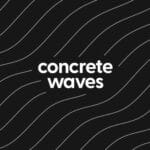 Michael Brooke
Since 1975, my passion for skateboarding has remained unchanged. Our mission at Concrete Waves is to fuel the growth of all genres of skateboarding.