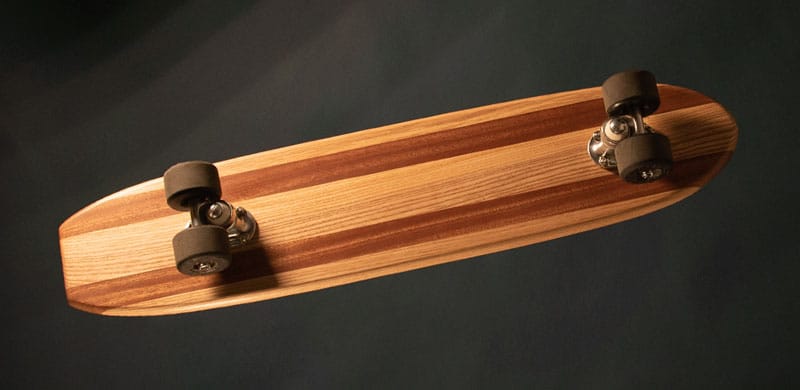 Summary
This is vintage skateboard is inspired by the 1960s sidewalk surfing era. Connecting the past with the present for a spiritual riding experience.
Setup Price: $200
Components
Let's take a look at each component. I'll explain the specifics and why I chose them.
Deck
Length – 30″
Width – 6.75″
Wheelbase – 15.75″
The deck is made of Ash and Mahogany. I wanted to replicate the look of those old Hobie sidewalk surfer skateboards. Clear Lucid Grip on the top of the deck for barefoot riding.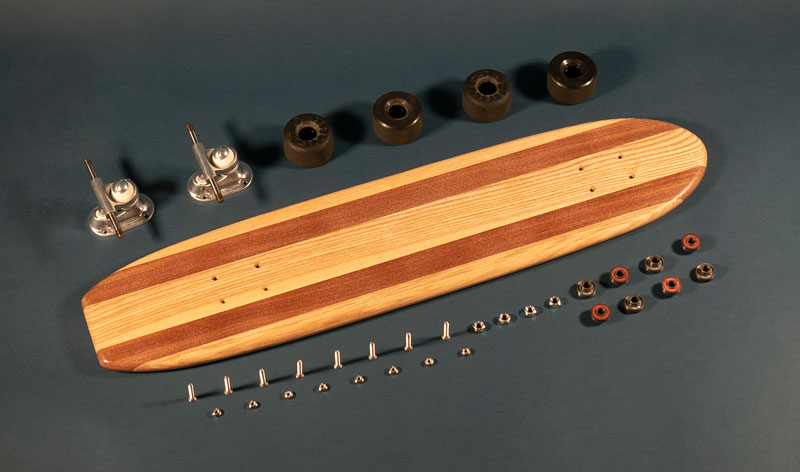 Hardware
1.25″ zinc-plated socket allen bolts
I chose countersunk because I want to ride this barefoot and not be bothered by the bolts. Allen bolts because I always somehow strip phillips head. Allen allows for more leverage and less likely to strip. More on skate hardware here.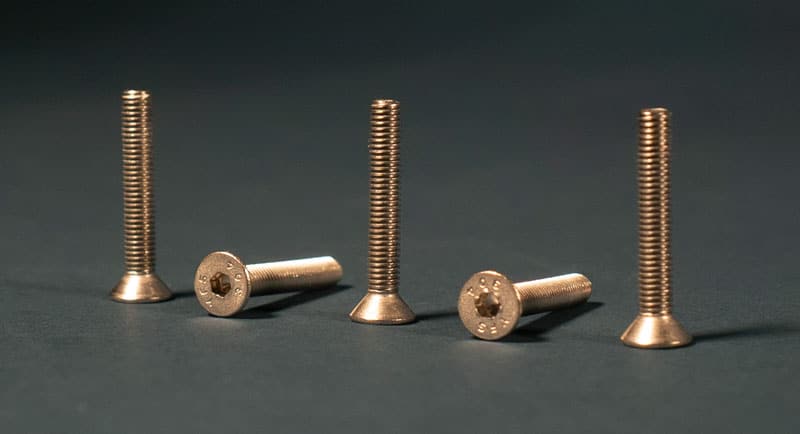 Trucks
The trucks are small TKPs by Neil Blender's brand, the Heated Wheel. Replicated after the roller skate trucks they used in the 60s – these things carve like a dream! You can even experiment with aftermarket bushings like RipTide.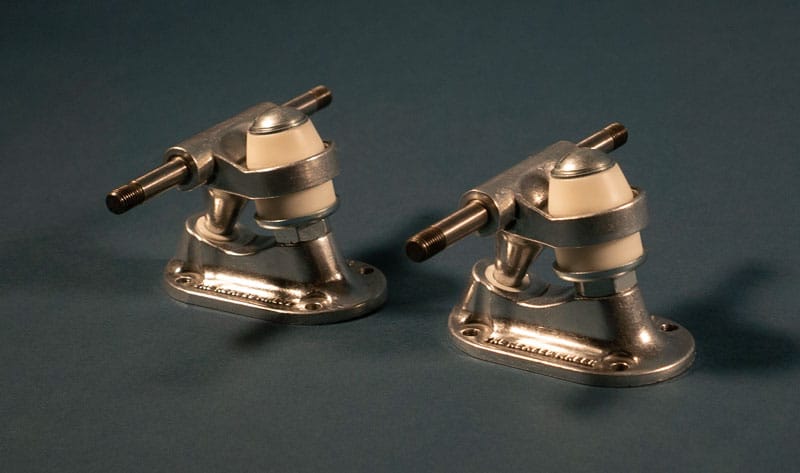 Wheels
The wheels are 60mm EZ Hawgs by Landyachtz. I haven't experienced any wheelbite, however I still haven't pushed it that hard. I might get some Powell G-Slides – I've heard great things about them.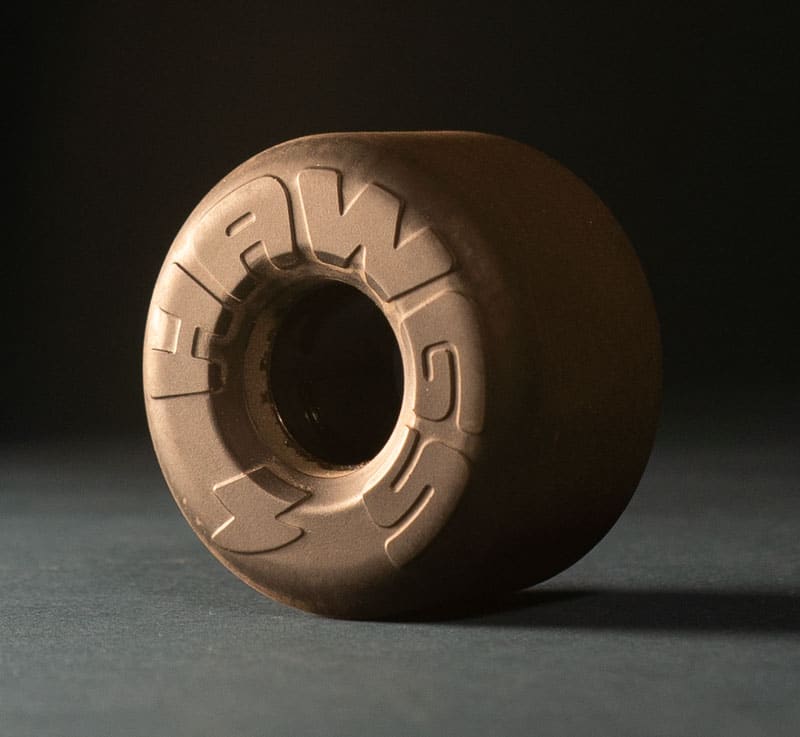 Bottom Line
I'm super stoked with how this setup came out. It's a blast to bring to my local concrete pump track and ride it like I'm surfing. The next 1960s-inspired setup I have in mind is to use a deck with some flex. If you build your own version, tag us on Instagram.