By Billy James
|
Updated:
April 3, 2023 |
Surfskates
The Landyachtz surfskate is a more stable surfskate. It's bushing-based, so it's lighter than most popular spring-based adapters. It's tough to pump from a standstill.
Functional For…
Casual Cruising
Surf-Inspired
We earn a commission if you purchase after clicking our link. It's at no additional cost to you.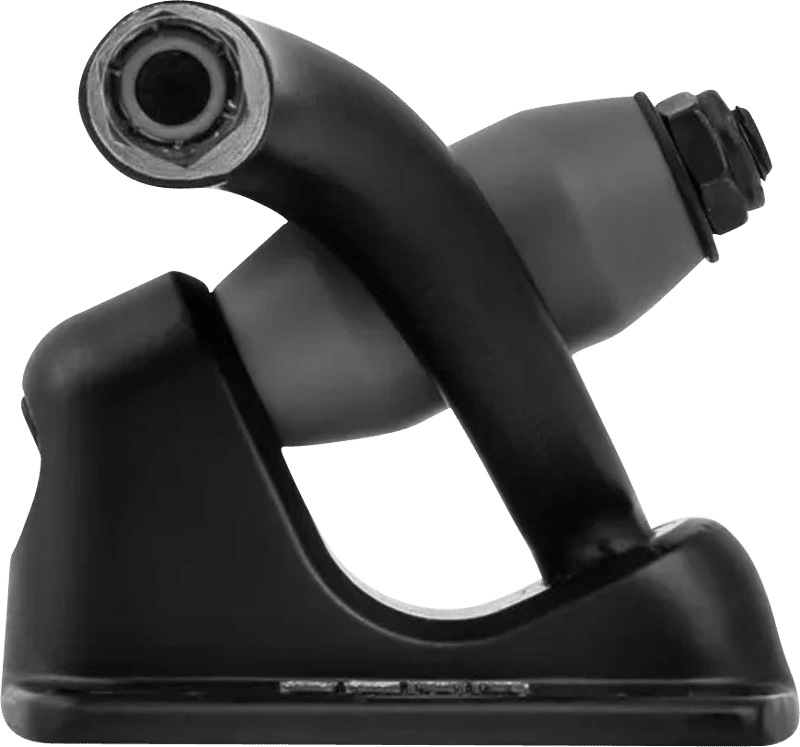 Bear Bangerz
Type: Bushing-Based
RKP | TKP Setup

High-angle RKP with tall bushings angled at 65 degrees with an extra 5-degree riser pad. Dual tall cone bushings allow for more turn compared to a regular RKP. It's paired with a Polar Bear TKP in the back.
Can you pump the Landyachtz surfskate?
It is tough to pump from a standstill since it doesn't pivot as much as spring-based surf adapters. Once you pick up speed, you can get pumpy because of its high-angle RKP.