By Billy James
|
Updated:
September 13, 2023 |
Gear
Carver Skateboards offers three surfskate trucks – C7, CX & C5.
Their trucks are functional for…
Casual Cruising
Surfskating
Deep Carving
Transition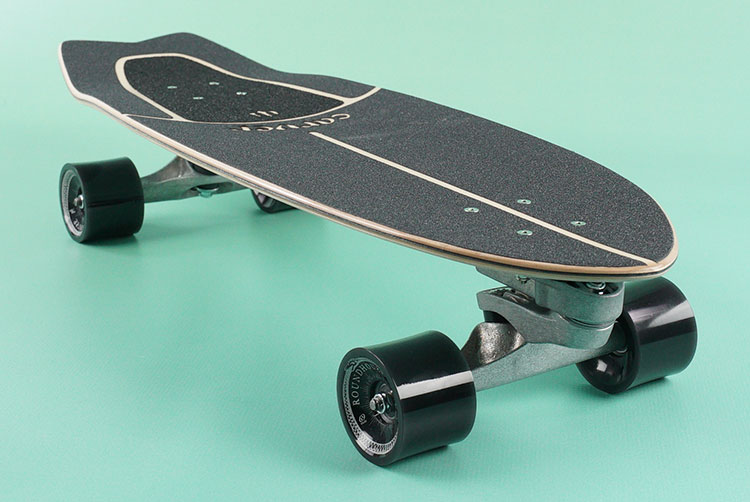 How to choose?
Get the Carver C7 if you want the closest feeling to surfing. Get the Carver CX if you want to do deep carving, yet want some stability/ability to ride fakie. Get the Carver C5 if you want the most stable surfskate experience – often used for parks/street.
If you have a local shop that stocks Carver, buy from them.
Carver surfskate trucks
A brief summary of Carver surfskate trucks based on my riding experience.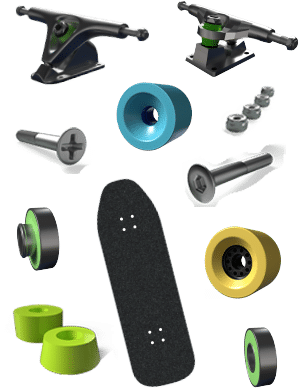 Skate Setup Guide
Dial in your skate setup with our free guide that covers decks, trucks, wheels, and more.
By entering your email address you agree to receive emails from Concrete Waves. We'll respect your privacy and you can unsubscribe at any time.
Carver C7
The C7 is a spring-based pivoting arm adapter. It can be pumped like a surfboard. The C7 offers a loose, flowy ride. The C7 is paired with a C2 back truck.
Carver CX
The CX truck is a bushing-based reverse kingpin (RKP). It's a little more stable / easier to ride fakie. Although riding fakie is still kinda sketch. It works great with short and long wheelbase setups. The CX is paired with a C2 back truck.
Carver C5
Most similar to the CX, the C5 truck is a bushing-based RKP. It is the lowest to the ground of Carver's truck lineup. Most commonly used for skateparks. The C5 is paired with a C4 back truck.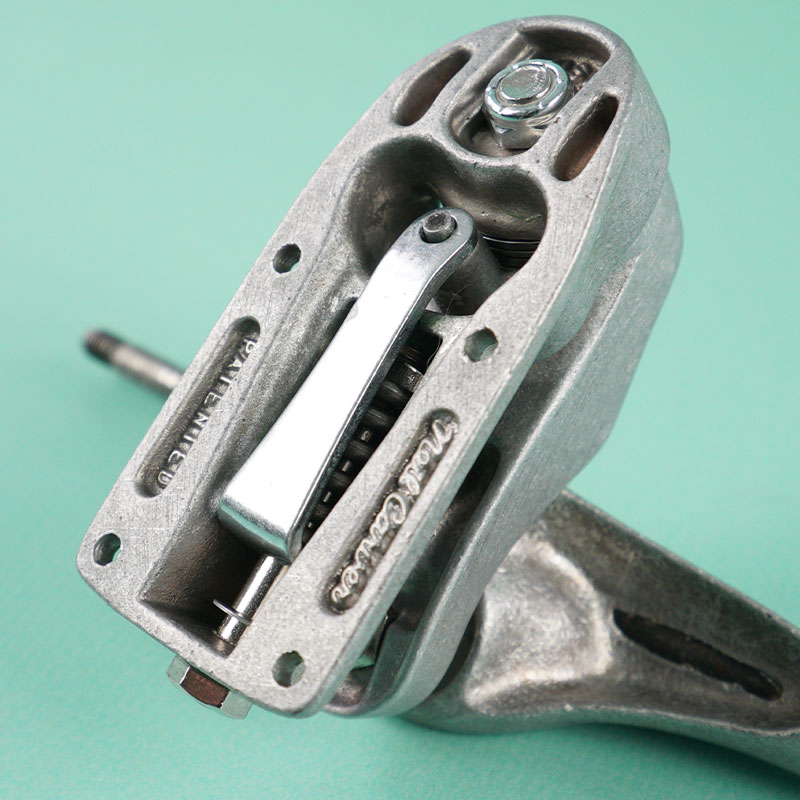 Comparisons
How does Carver surfskate trucks compare to the other popular brands?
Carver vs YOW
Carver C7 is the most comparable to the YOW Meraki surfskate truck, but the riding feel is different. The C7 pivots like the Meraki but doesn't dive as much. Therefore, YOW is easier to pump from a standstill. Both are great surfskate systems, it just comes down to your riding style preference.
Carver vs Hamboards
The most comparable are Carver's C7 and Hamboard's HSTs because they both use springs. However, C7 setups have one spring and the HSTs have two – both front/back. HSTs dive rail-to-rail much more than Carver. As a result, HSTs are trickier to pump from a standstill.
Carver vs SwellTech
Carver is much more mellow compared to SwellTech. SwellTech rotates 360 degrees and is fairly easy to jackknife. It has a much steeper learning curve compared to Carver.
Carver vs Waterborne
C7 is comparable to the Waterborne surf adapter. Carver doesn't dive as deep as Waterborne. Waterborne is easier to pump from a standstill than Carver.
Carver vs Smoothstar
Carver doesn't pivot as much as Smoothstar, making it more functional for longer cruises. Smoothstar requires less effort to pump from a standstill.