Updated:
March 27, 2023 |
Gear
The Waterborne Surf Adapter allows you to turn almost any setup into a surfskate. Because of the pivoting motion, it's easy to pump from a standstill.
Discount Code: shredshack
We earn a commission if you purchase after clicking our link. It's at no additional cost to you.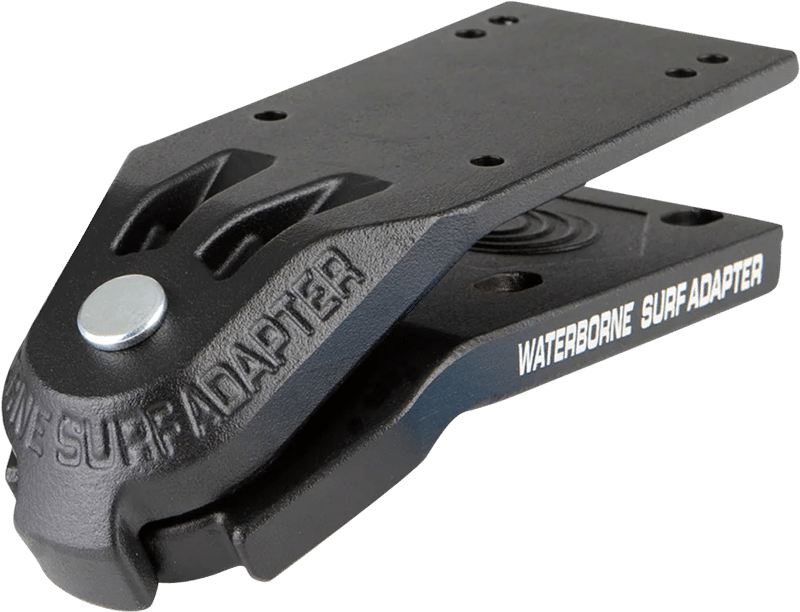 Surf Adapter
The Waterborne Surf Adapter has thruster bearings and a cube urethane bushing. This allows it to pivot and rebound fluidly. Attaching your front truck to the surf adapter will make your setup pivot more.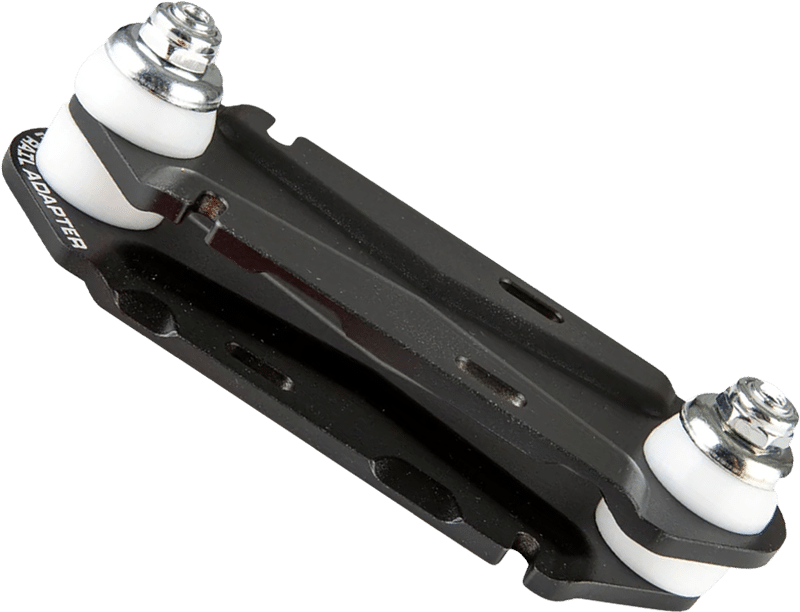 Rail Adapter
Most surfskate adapters pivot so much that your rear truck will lift off the ground. The Waterborne rail adapter adds more lean to your rear trucks, preventing them from lifting off the ground.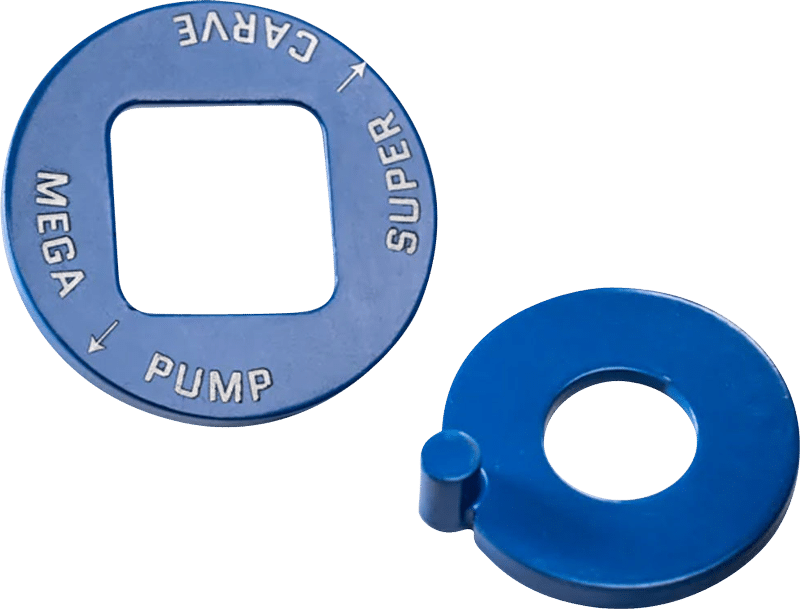 Fin System
The Fin System allows you to manipulate the angle of your adapter, which changes how it feels to ride.
Super carve (145°)
Standard (150°)
Mega Pump (155°)
How to install the Waterborne surf adapter?
First, mount your front truck to the adapter. Then screw the adapter onto your deck. Finally, mount the riser block or rail adapter to your rear truck to level it out.
That's a basic explanation of the installation. If you want something more detailed, check out Waterborne's installation guide.
Where to get Waterborne bushings?
RipTide recently dropped five different durometers for the Waterborne surf adapter.
Can you add it to any sized board?
If your deck has a standardized bolt pattern, you can add it to any sized board. It's all about what your riding preference is. I've put it on my Loaded Tan Tien, Lander La, Dinghy. Waterborne has a section displaying custom setups, which might be helpful.
Waterborne vs Carver
Carver has three truck types – C7, CX, and C5. The C7 is most similar to Waterborne because it's a pivoting adapter. The Waterborne pivots more and is easier to pump from a standstill. While they're both pivoting adapters, the C7 is more mellow. You can pump on both, but if you want the easiest option for pumping, go for the Waterborne.