By Billy James
|
Updated:
June 14, 2023 |
Gear
Over the past few months, I've tested various longboard setups at my local pump tracks (concrete & asphalt).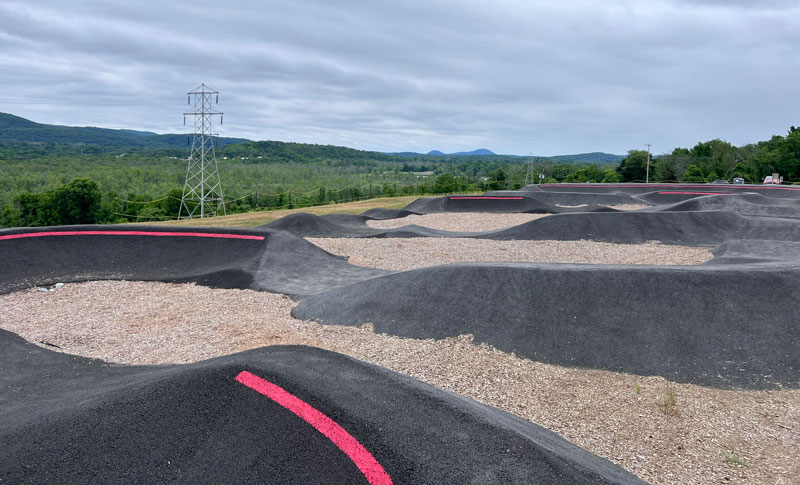 Safety Precautions
Wear a helmet. Wrist guards, elbow pads, and knee pads too. Pump tracks are deceivingly dangerous because of the amount of speed you gain. I've seen some serious injuries on them.
Setup Advice
In my opinion, three elements contribute to a great pump track experience.
Flexy deck
32″-38″ deck
70mm+ wheels
Flexy Deck
A flexy deck allows you to spring out of your pumps and gain a crazy amount of speed. It's hard to explain how awesome it feels.
32″-38″ Deck
A longer deck adds a lot of stability for high speeds. You can go shorter but increase your chances of getting speed wobbles.
70mm+ Wheels
Larger wheels will help you maintain high speeds.
Those are my two main takeaways, but you don't necessarily have to follow that to have fun on a pump track. I've seen and ridden many different setups that don't fit the above characteristics.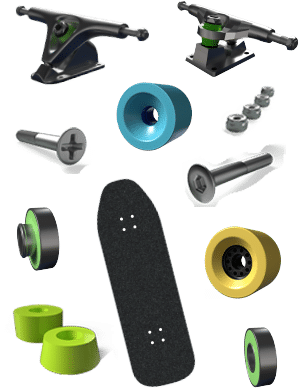 Skate Setup Guide
Dial in your skate setup with our free guide that covers decks, trucks, wheels, and more.
By entering your email address you agree to receive emails from Concrete Waves. We'll respect your privacy and you can unsubscribe at any time.
Fun Setups
Below are fun boards to ride on a pump track.

Billy James
I've been skating for over 20 years - it's been a lifelong passion. Our mission at Concrete Waves is to fuel the growth of all genres of skateboarding.