By Zac
|
Updated:
December 20, 2021 |
Gear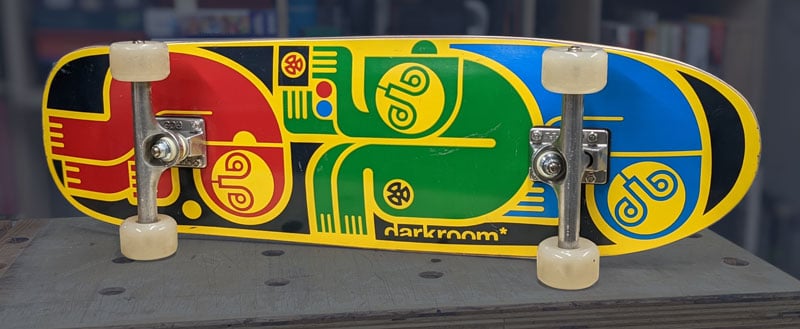 About this setup
Setup Price: $175
Ideal Speed: Pushing, mild hills
Riding Style: Cruising, transportation
I wanted something bigger than a Pilsner but smaller than an Oso with a nose and tail for (learning) ollies. I use this board for cruising rail trails, quick runs between buildings at work and just generally goofing around. Nice and stable at speed but nimble when I need it to be.
Individual Parts
Pros
Go anywhere, do anything setup
Won't break the bank
Cons
Smaller wheels reduce top speed
Parts aren't always in stock
Deck
Length: 14.375″ Width: 9.125" Wheelbase: 31.5″
Shaped, 7-ply, Canadian maple goodness. Mild concave, wide deck plenty of room for foot positions. Not much flex, it is a shaped popsicle after all. Full nose and tail in case you want to get tricky.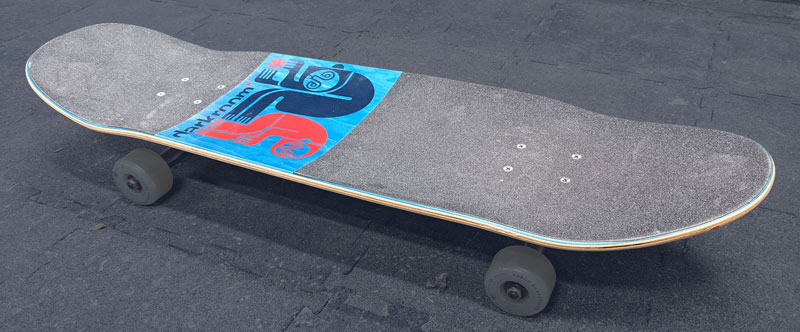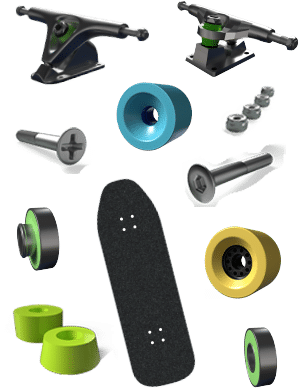 Skate Setup Guide
Dial in your skate setup with our free guide that covers decks, trucks, wheels, and more.
By entering your email address you agree to receive emails from Concrete Waves. We'll respect your privacy and you can unsubscribe at any time.
Hardware
Stainless all around, everything else rusts in New England. Standard phillips flat head countersunk screws, nylon lock nuts.
I replaced the axle and kingpin nuts while I was at it, because why not?
Trucks
⅛" Independent Shock Pads, I planned for long rides and didn't want to rattle my teeth out.
ACE AF1 66 trucks. Nimble yet stable, practically ride ready out of the box.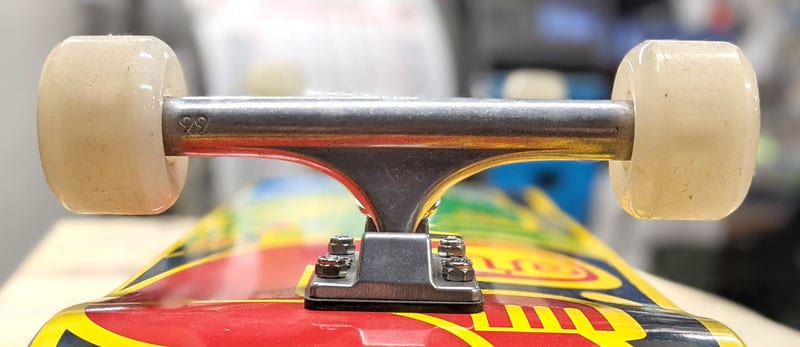 Bushings
Stock ACE bushings, Top – 91a Bottom – 86a (Since riding these I put them on my other boards with standard trucks, I like them that much)
Wheels
Arbor Shakedown 58mm 80A. Centerset, round lipped "hybrid" wheels, good for just about any surface.
A nice balance of rolling speed and comfort.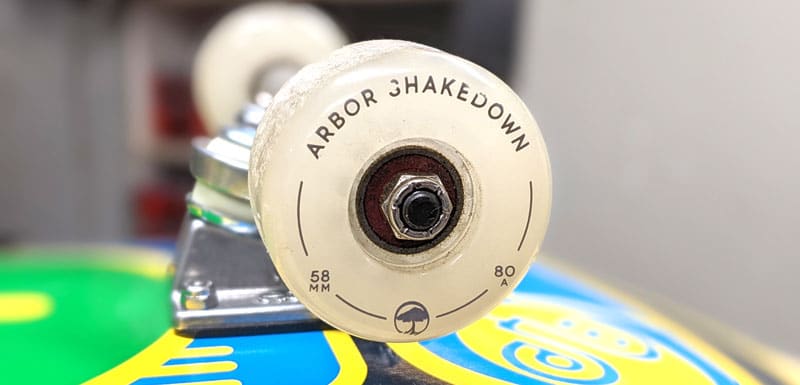 Bearings
Bones Reds with spacers and speed washers
Final Thoughts
This skateboard lived in the trunk of my car all summer, it's a great daily rider and all around setup.