By Billy James
|
Updated:
March 5, 2023 |
Gear
The Lander La skateboard is not your average cruiser.
It's a well-thought-out design made of recycled fishing nets. They've nailed a sustainable approach that has a functional design.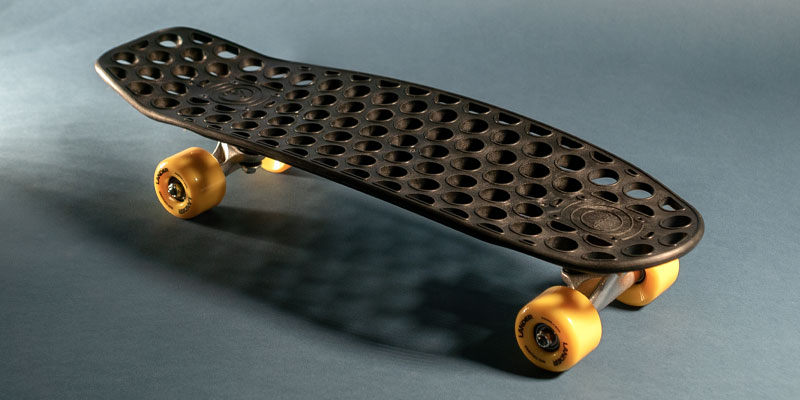 Spec Comparisons
Lander La compared to the Landyachtz Dinghy Blunt & Classic.
Lander Rio Specs
Length: 24.5
Width: 7.75
Wheelbase: 13.25
Lander Rodeo Specs
Length: 30
Width: 8
Wheelbase: 14.5
Dinghy Blunt Specs
Length: 28.5
Width: 8.6
Wheelbase: 14.5
Dinghy Specs
Length: 28.5
Width: 8
Wheelbase: 14.5
Who's Behind Lander?
This cruiser is the brainchild of RAD furniture.
The founders grew up in Southern California, surrounded by the skate and surf culture.
RAD figured out a process to injection mold their decks from recycled fishing nets.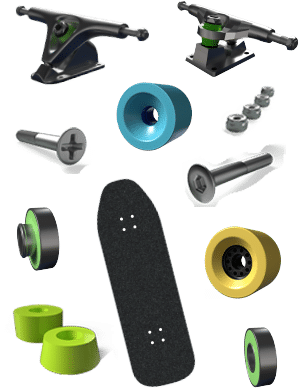 Skate Setup Guide
Dial in your skate setup with our free guide that covers decks, trucks, wheels, and more.
By entering your email address you agree to receive emails from Concrete Waves. We'll respect your privacy and you can unsubscribe at any time.
Breakdown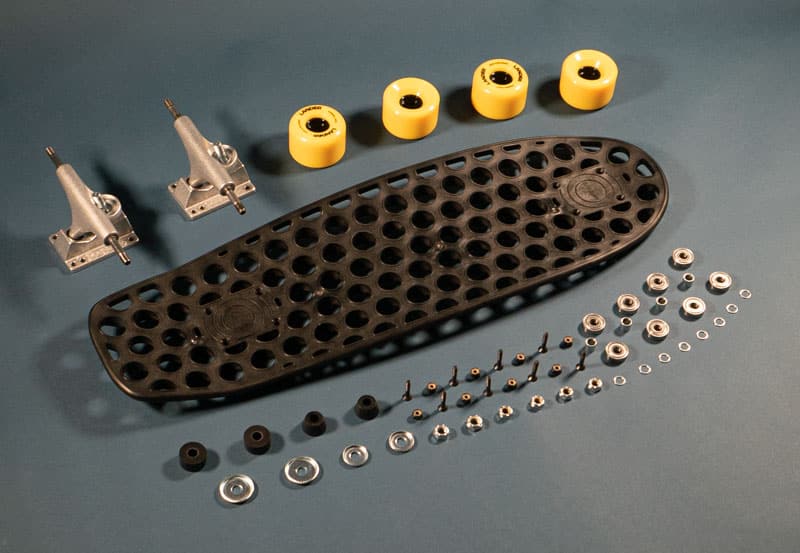 Deck
They have two deck shapes, which are…
Both have lifted wheel wells, some concave, and a wide kicktail.
It's nice to see a company mixing sustainability with functionality.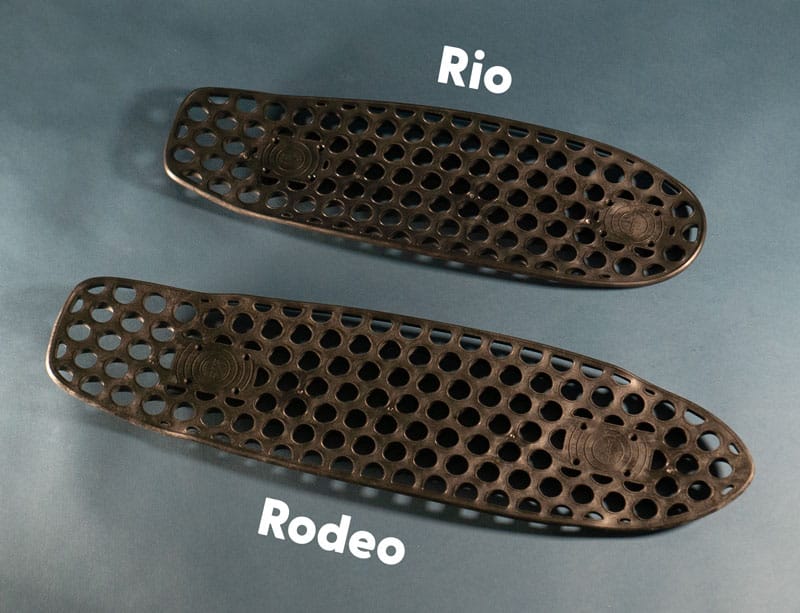 The design has raised-up circles for grip. I think that's such a subtle yet genius design. It can get irritating for barefoot riders.
Wheels
The wheels are 61mm x 85A with rounded edges.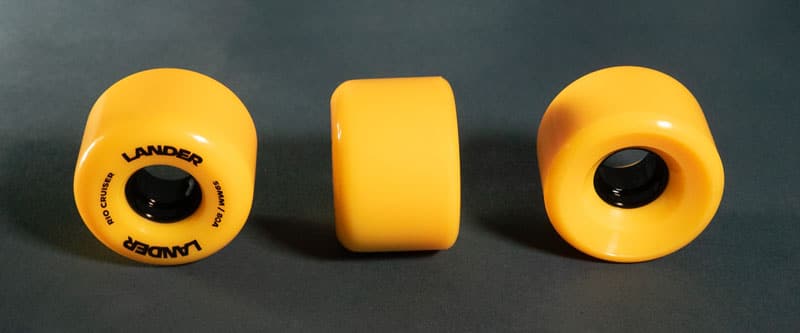 Trucks
The trucks are Paris TKPs. 108mm on the Rio and 129mm on the Rodeo.