The 36 inch penny longboard is a great beginner cruiser.
In this article I'll help you decide if it's right for you or not.
I went ahead and bought every single one of Penny Skateboards and did a review for each one.
[lasso ref="penny-australia-36-inch-ocean-mist-longboard-the-original-plastic-skateboard" id="8355″ link_id="393″]
Who Is It Best For?
This board is best if you want to cruise around your town/campus. It has the longest deck that Penny Skateboards offers, which makes it easy to balance on.
It also is the best for cruising over pebbles and cracks.
You should not get the 36″ longboard if you want something to do tricks on. If that's the case, then you should consider the 32″ Penny Cruiser. Or if you want a board where you can do sharper turns, then you should consider checking out the 39″ High-Line SurfSkate.
Bottom line, if you want the most stable board that Penny Skateboards offers, then this is a solid option for you.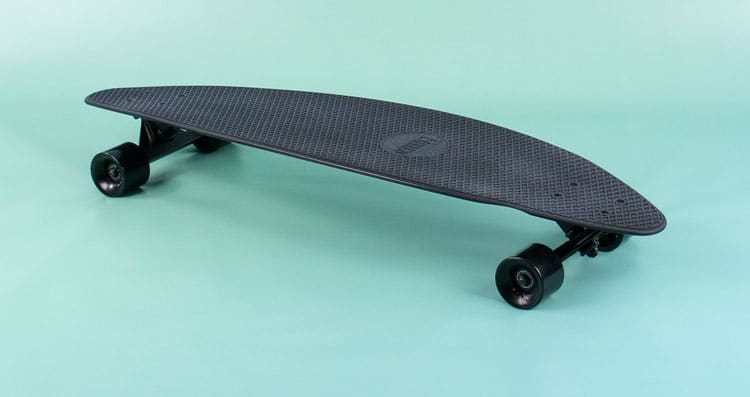 Parts Breakdown
Length: 36" (91.44cm)
Width: 9.5" (24.13cm)
I completely took apart the 36″ longboard and inspected the quality. From the trucks to the bearings, in this section I go over each part.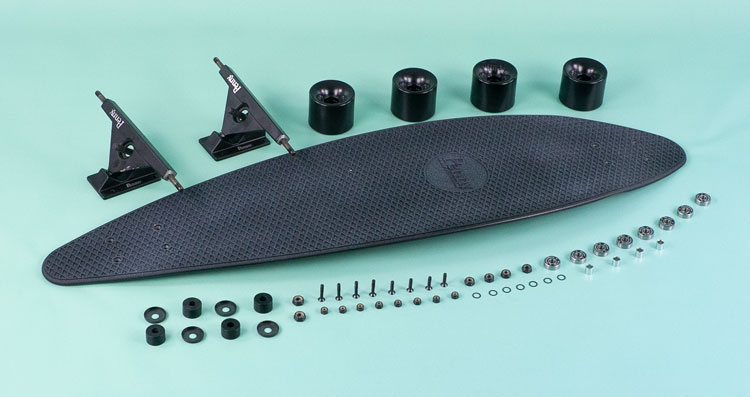 Hardware
The bolts, nuts and speed washers are made of solid quality. The nuts have self-locking plastic to ensure they don't loosen while riding. The bolts are two different sizes since the front is a slightly different thickness than the back. Overall, it's your standard skate hardware.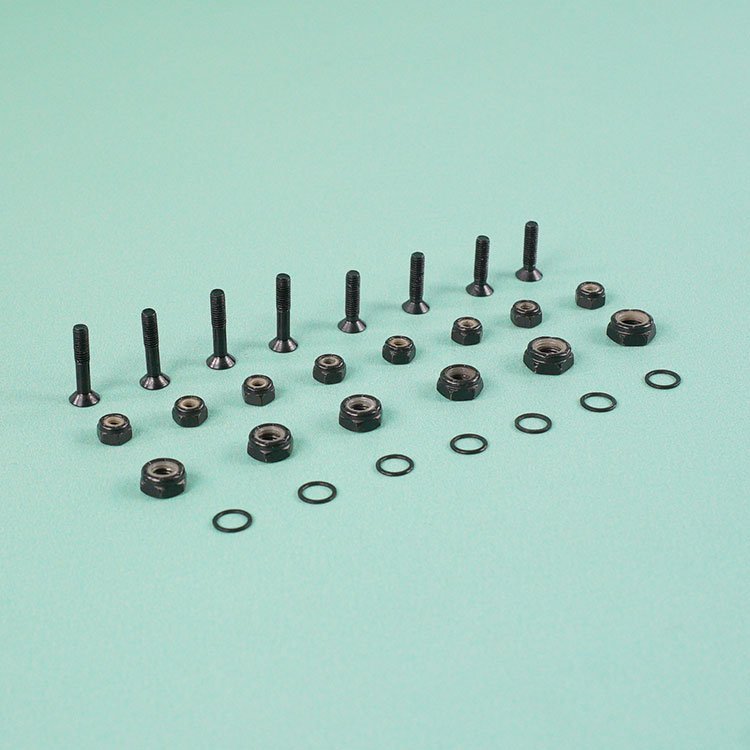 Trucks
The trucks are 4″ reverse kingpins, which is common for longboards. They're super responsive, allowing you to do smooth turns.
Mine did come scuffed a little, but not a huge deal. I do wish they found a way to center the Penny logo because it looks a little off. Overall, solid trucks that do what they're supposed to.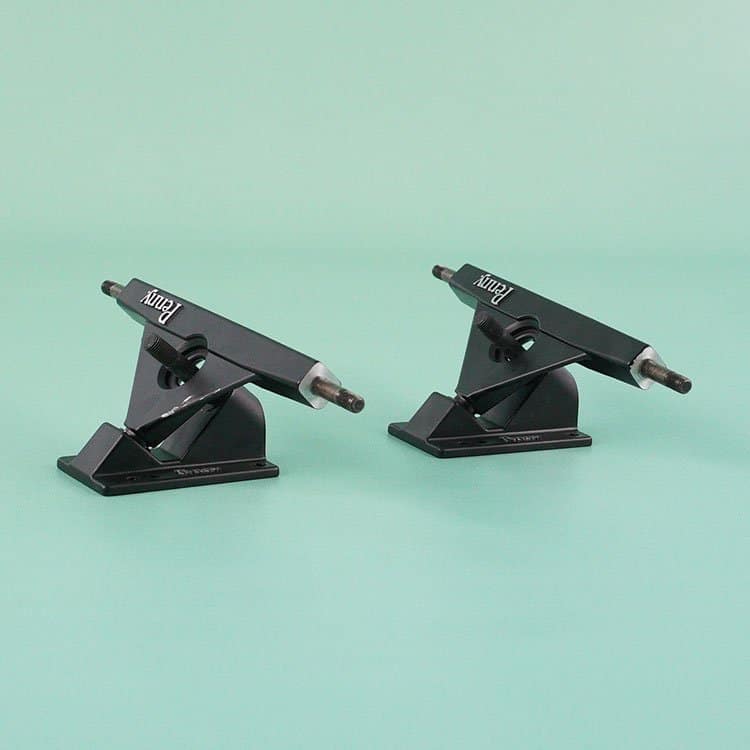 Deck
This is the largest deck that Penny Skateboards offers. At 36 inches, it gives you enough room to balance on. Out of all the Penny boards, this is the easiest one to learn on. However, it's clearly not great for portability and it's gonna be tough to stash this away.
It has Penny's classic waffle grip and is made of their plastic/fiberglass formula. It doesn't bend much, thus making this a solid beginner board.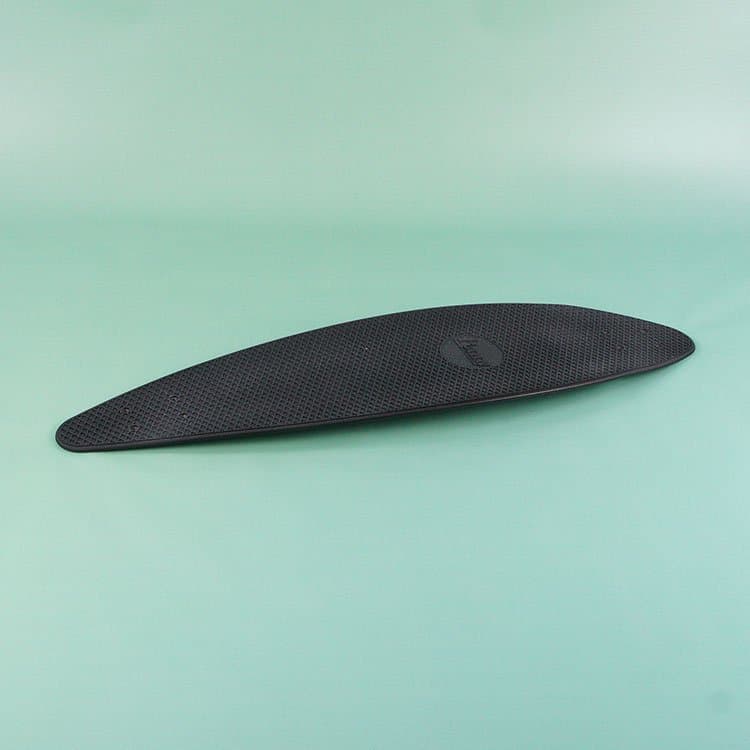 Wheels
The 36 inch Penny comes with their standard 59mm 83A polyurethane wheels. They're soft, which allows you to do sharp turns without sliding out. They're also great for riding over pebbles and cracks since they're wide/soft.
I'm also a fan of the stealthy Penny logo on each wheel. A nice branding touch that they added.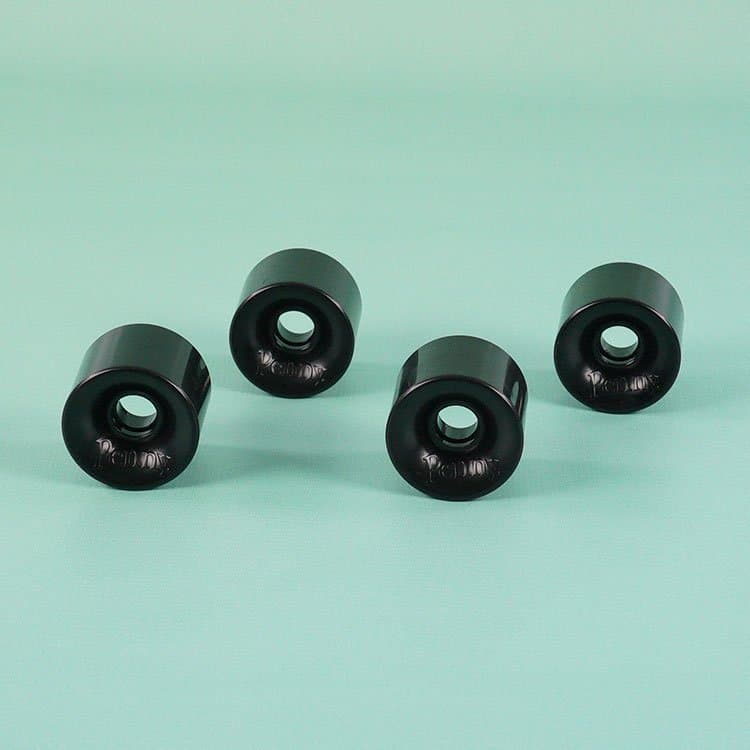 Bushings
Their bushings and caps are pretty similar to any other type. The bushings are soft which makes turning the trucks smooth. And the washers are powdered coded black, made of solid metal. Not much more to say other than these are solid quality.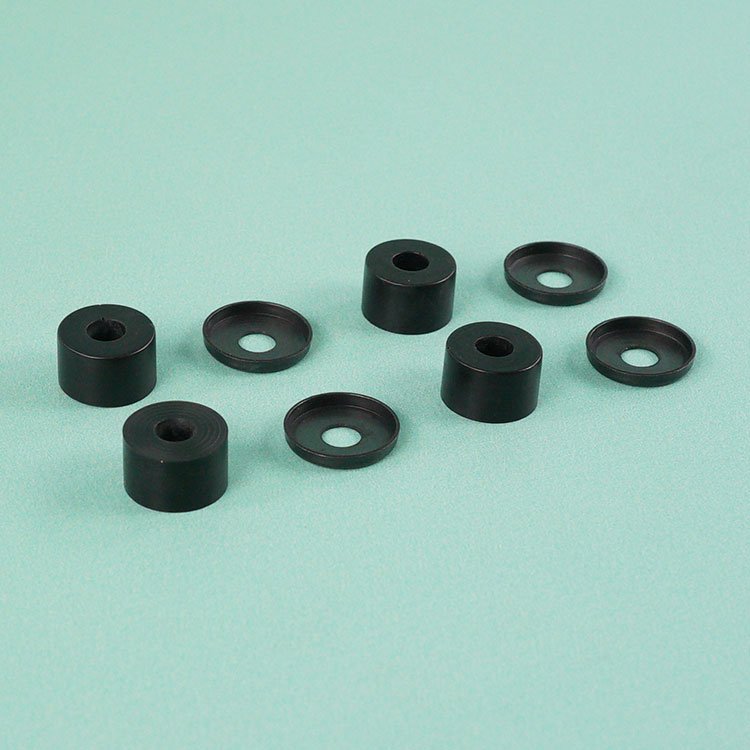 Bearings
Every Penny board comes with Penny's ABEC 7 stainless steel bearings and spacers. The only thing I wish they would do with their bearings is cap off the back so they're completely sealed. I ride a lot of my boards near the beach, so it'd be nice to have extra protection around sand/dirt.
Overall, their bearings are really solid, especially since if you need a new set, they're only about $15-$20. They're much better than bearings that come with knockoff cheaper Penny boards from Amazon.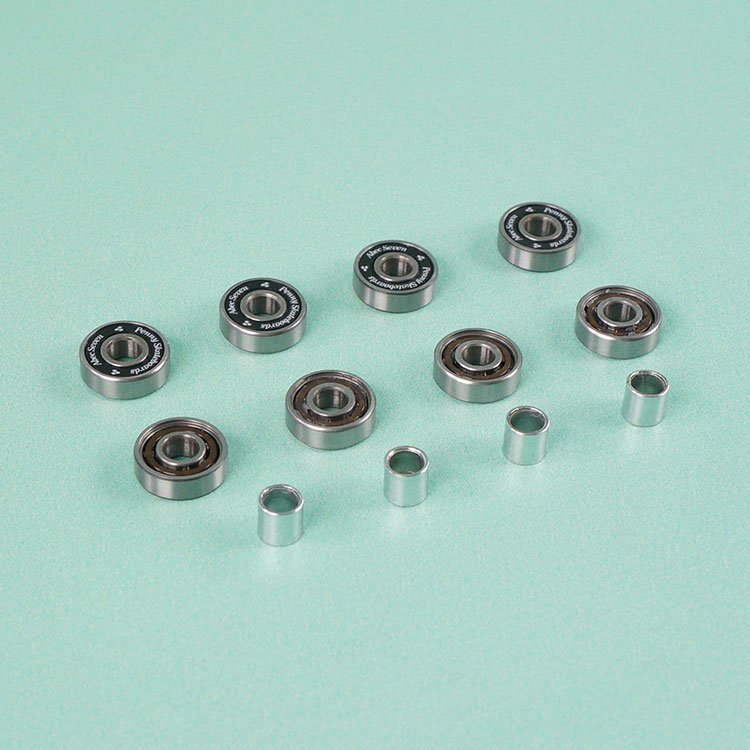 Parts Summary
After reviewing all the parts, the quality is pretty solid. I really don't have any issues recommending this to someone. From the trucks to the bearings, you can tell that Penny Skateboards really took their time to make a quality product.
Especially if you're a beginner that wants to get into longboarding. The plastic deck is weatherproof and won't get water logged like most wooden decks.
Personal Opinion
Now that I've taken this board completely apart and have rode it for a few weeks, here's my personal opinion.
Flexibility
There is basically no flexibility to the deck of the 36 inch Penny. It really depends on what you're looking for in a longboard.
I personally like my boards to have a little bit of flex in them, but if you're a beginner it's probably best not to. That's why I'd recommend it to those who are beginners. It's a really solid deck for balancing on.
Carving
Carving on the 36 inch was surprisingly nice. You can actually do pretty sharp turns. The bushings are soft enough which makes carving smooth.
It's clearly not as sharp as their 29″ Surfskate but it's a solid overall cruiser.
Price
For the price (about $140) you can't really go wrong. If you're a fan of Penny Skateboards and want something that's more stable than their smaller boards, I'd say go for it.
But if you want a cruiser that's about half the price and is still pretty solid, I'd recommend checking out the Retrospec Zed Bamboo Longboard on Amazon.
I've personally tested it and the quality is awesome considering the price. The only thing I'd recommend is changing out the bearings for a better ride.

Billy
I've been skateboarding for over twenty years. When I'm not skating, I'm most likely surfing my local break. The goal is to fuel the growth of all genres of skateboarding.