This 32 Inch penny board is a crossbreed of a cruiser and traditional skateboard.
I was always curious about it, so I bought it to see what it's all about.
Is it right for you? Let's find out.
[lasso ref="32-penny-cruiser" id="8248″ link_id="356″]
Who's It Best For?
I'd recommend this board to anyone that wants more of a traditional skate feel but isn't consistently going to be doing tricks.
If you want something solely for doing tricks, I'd recommend going with a real skateboard that has a wooden deck. The plastic deck flexes a good amount when you try to ollie, which makes it feel awkward.
The 32″ Penny board is a solid option if you want to get into skateboarding with a heavier focus on cruising.
However, for most people, I'd recommend checking out the Landyachtz Dinghy.
Who Is It Not For?
Looking for a board to learn flip tricks or something to take to the skatepark?
If that's the case, then you're gonna want to get a traditional skateboard that has a wooden deck. A wooden deck will allow you to get more pop when doing tricks.
If you're someone that wants to start taking skateboarding more seriously, then this is not the board to get.
The 32 inch Penny board is best suited for people that will mainly be cruising, but doing some tricks here and there.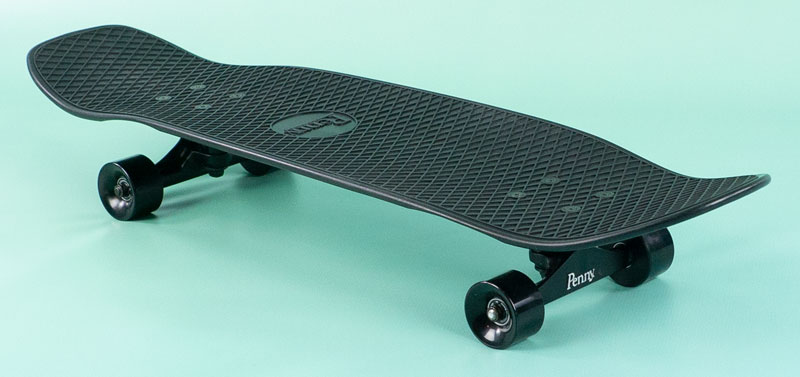 Parts Breakdown
Length: 32" (81.28cm)
Width: 8.5" (21.59cm)
Wheelbase: 17.5" (44.45cm)
Note: We measure wheelbase from the center of one truck axle to the other.
In every review, I completely take apart each board and inspect the quality of the parts. From the bolts to bearings, in this section, I'll be going over each component that makes up this board.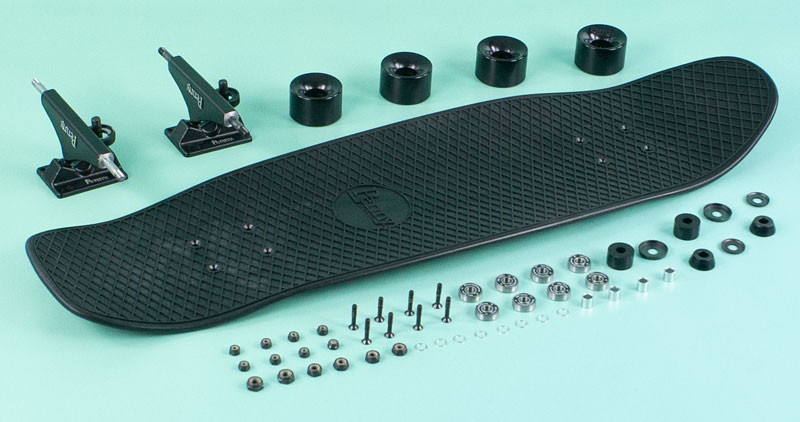 Hardware
The hardware they used for the 32″ is your typical bolts and nuts. It's always nice to see the nuts coming with a self-locking plastic to ensure they don't loosen.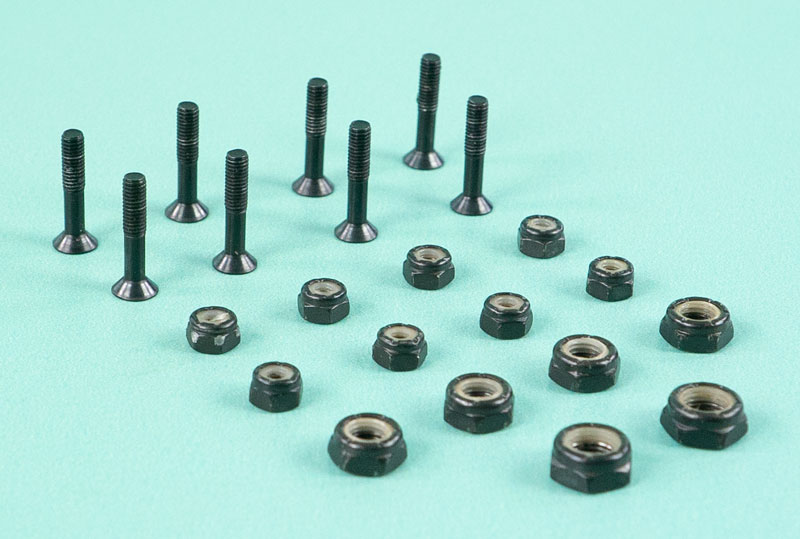 Trucks
The trucks are 6″ traditional kingpins, made of A-grade 356 powder-coated cast aluminum. I love the look of the matte black finish and the simplistic Penny logo is a nice touch.
They're thinner than the typical Penny board trucks, making them lighter.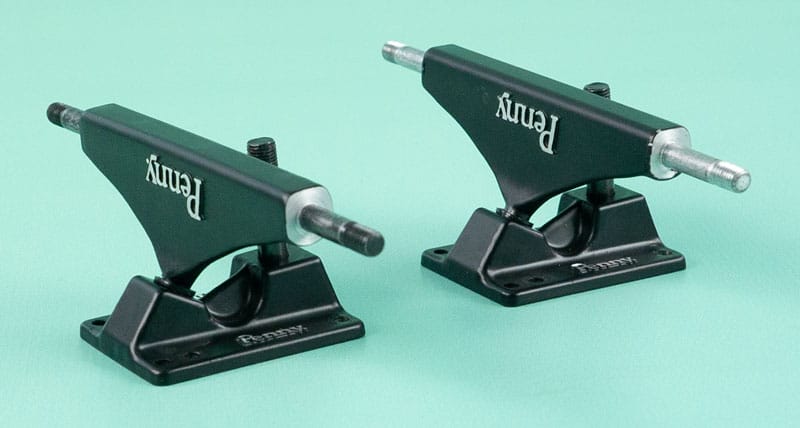 Deck
The deck is made from Penny Skateboards plastic/fiberglass formula.
It has a defined nose and tail, making it easy to know which way is which. The deck's rail curves up, which I'm not a huge fan of, especially if you want to learn flip tricks.
They claim to have added a glass spray for extra grip, but honestly, I really can't tell a difference. If you want to get a better grip, I'd recommend picking up some grip tape.

Wheels
The wheels are made of the same polyurethane material that all of their wheels are made of. The major difference is the size, which is about half of their other wheels.
I get it since they're going for a more traditional skateboard feel.
The other thing I noticed was it was extremely easy to take out the bearings. It almost felt like they could easily fall out. Compared to their other boards, the bearings were much easier to take out, which could be a good or bad thing (depending on how you look at it).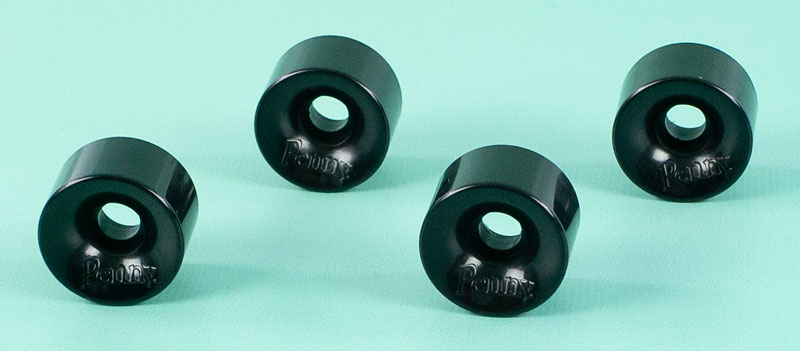 Bushings
The same bushings that every Penny board comes with. They're soft enough to make smooth turns and the quality is as good as you can get.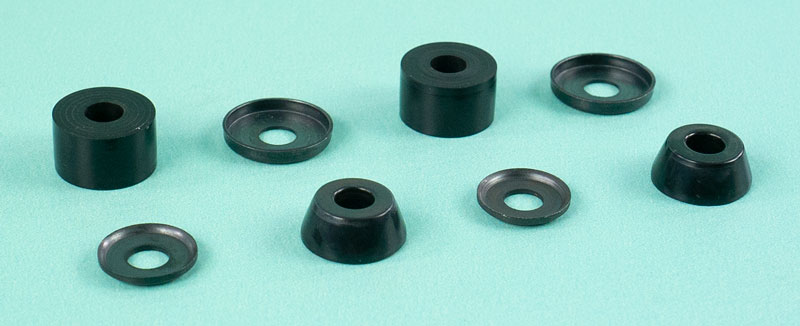 Bearings
Penny uses the same ABEC 7 bearings with every board they offer. They're solid bearings that do the job. Honestly, you're not going to notice a huge difference in bearings.
It's always good practice to take them out of your wheels and clean them. Especially if you're riding near the beach where salt and sand can erode them quicker.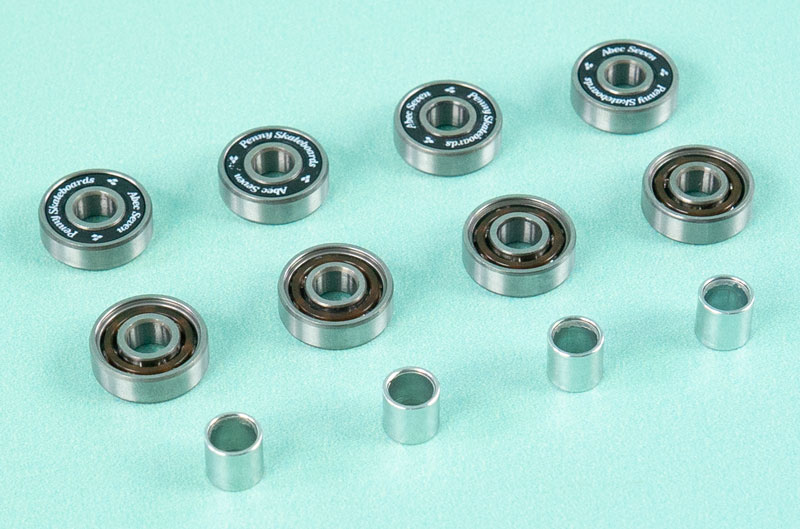 Pros & Cons
Personally, if I didn't review this board, then I wouldn't have bought it.
If you want a cruiser board that's closer to the traditional skateboard, then this could be a solid option for you. However, if you want it solely for the purpose to learn tricks, I wouldn't recommend it.
It's mainly a cruiser board and if you want to pop up a curb here and there, then it could be a good option.
Below are some things I like/dislike about it, that I think you should be aware of.
Durablity
Contrary to popular belief, Penny Skateboards does actually make boards with high-quality parts.
I think the masses have the perception that they're cheap because the name "Penny Board" is often associated with cheap knockoff Amazon brands. Plus not to mention, the word Penny obviously is the cheapest coin, so there's that.
Flexibility
Once I got this board, I took it outside and rode it like a traditional skateboard. I immediately noticed the flex when I ollied on it.
You're not going to get as good of pop as you would on a wooden skateboard deck. The tail bends, making it harder to do tricks on.
Awkward Concave
Personally, I'm not a fan of the shape of the board. I get that it's a crossbreed between a cruiser and a traditional skateboard, but I wish it wasn't as awkward.
The first thing I noticed when riding it for the first time was the awkward concave it has. It might be fine for a person with smaller feet (I'm a size US 11) but for me, it's weird.

Billy
I've been skateboarding for over twenty years. When I'm not skating, I'm most likely surfing my local break. The goal is to fuel the growth of all genres of skateboarding.