Wondering if you should get a penny board?
Don't worry, I gotchu. I bought every single penny board, tested them, and will share my experience. By the end, you'll know which one is best for you.
Here's everything you need to know.
Purchase Options
If you have a local shop that carries Penny Boards, buy from them.
Penny Board Sizes
Did you know there are five different penny board sizes?
Each serves a different purpose.
22″ Penny Board
Length: 22″ / 55.8cm
Width: 6″ / 15.2cm
Height: 5″ / 12.7cm
Wheelbase: 11 3/8" / 28.9cm
Weight: 4.19 lbs / 1.9 kg
The 22″ is their smallest penny board. Since it's so tiny and has a smaller wheelbase, it won't be that stable at higher speeds. It's incredibly portable and easy to stash away if needed.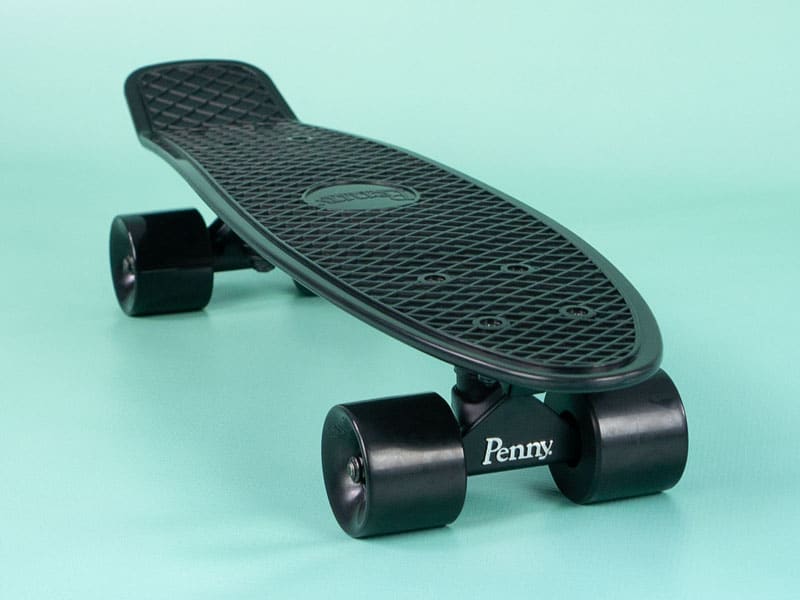 27″ Nickel Board
Length: 27″ / 68.58cm
Width: 7.5″ / 19.05cm
Height: 5″ / 12.7cm
Wheelbase: 14 5/8" / 37.1cm
Weight: 5.29 lbs / 2.4 kg
The 27″ is the same shape as the 22″, just longer and wider. If you want that traditional penny board look, I'd recommend going for this since it has more deck space and will be easier to ride than the 22″ Penny. However, it's still not ideal for higher speeds since it's smaller wheelbase and traditional kingpin trucks.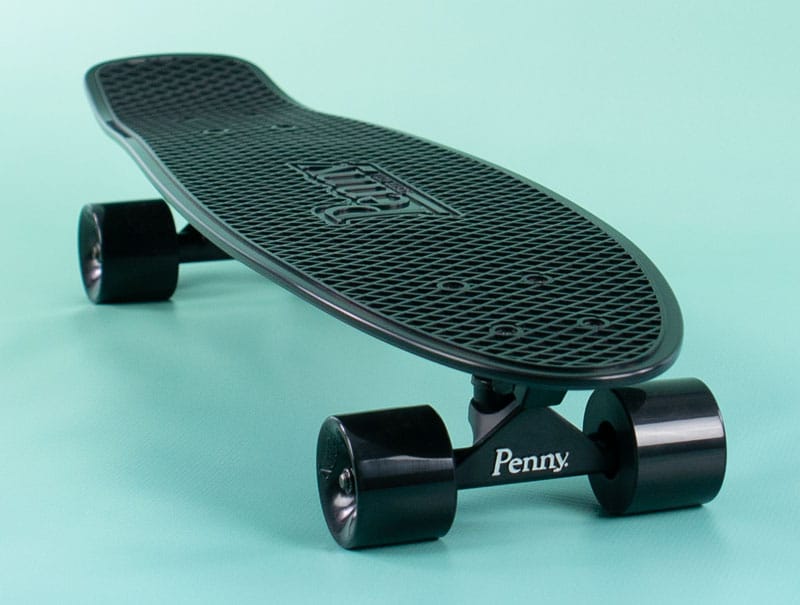 29″ Surf Skate
Length: 29″ / 73.7 cm
Width: 10.25" / 26 cm
Wheelbase: 14″ / 35.6 cm
The 29″ surfskate mimics the feeling of surfing. They partnered with Waterborne Skateboards, using their pivoting surf adapter. This lets you do insanely sharp turns, making it feel like surfing. It's definitely not a board to use for longer distances. But if you want to get into surfskating, I'd consider it.
32″ Skateboard
Length: 32″ / 81.2cm
Width: 8 1/2″ / 21.6cm
Wheelbase: 14 1/2" / 36.8cm
Weight: 5.51lb / 2.5kg
The 32″ is the closest option to a traditional skateboard. It has a defined nose and tail for tricks. However, the deck bends and isn't the best for tricks because it's made of plastic. I'd recommend looking into the Landyachtz Dinghy or Tugboat.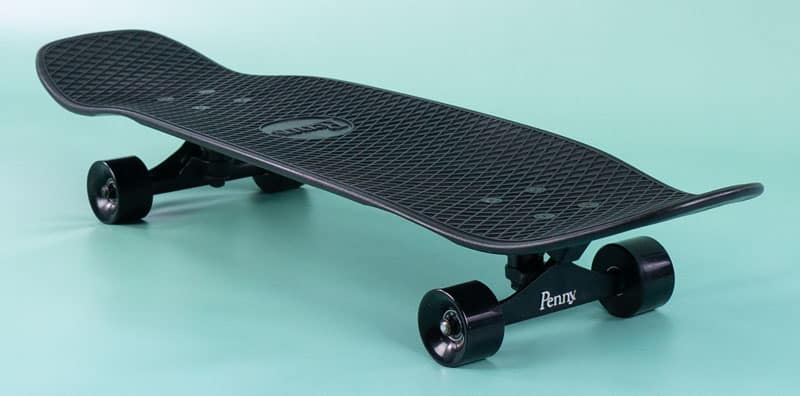 36″ Longboard
Length: 36″ / 91.4cm
Width: 9 1/2″ / 24.1cm
Wheelbase: 25" / 63.5cm
The 36″ longboard is their easiest board to ride. It cruises over pebbles and cracks like a champ. And since it has the most deck space, you'll be able to have the best balance on it. It has reverse kingpin trucks, making it more stable than the others on this list.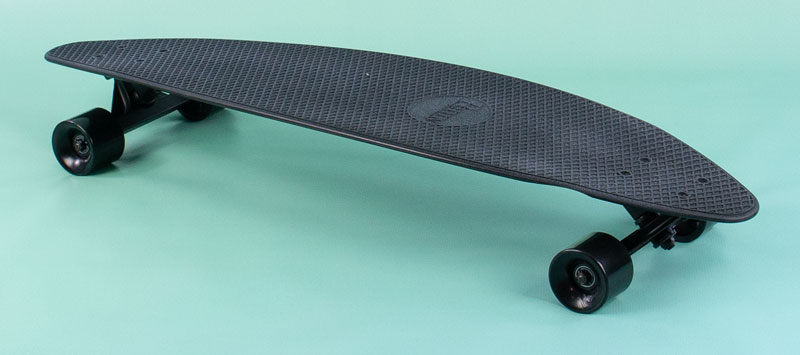 If none of these seem right for you, check out some penny board alternatives.
Frequently Asked Questions
The most common questions about Penny Boards.
Are penny boards worth it?
If they fit your riding style, Penny Boards are worth it. However, you should really buy from the official Penny Skateboards brand since the knockoffs are low quality and make for a poor riding experience.
Is it easier to ride a penny board or skateboard?
If you compare a penny board to a skateboard with hard wheels, yes, a penny board will be easier to ride. However, getting a 22″ penny board will be much smaller and harder to balance than a skateboard. At the end of the day, the Penny Board serves an entirely different purpose than a skateboard. It's meant for cruising rather than doing tricks.
Is a 22-inch penny board too small?
If you're a beginner, in my opinion, yes, a 22-inch penny board will be too small. You're much better starting with their 27″ nickel board since it has more deck space to balance on. The longer wheelbase will also make it a little more stable.
How much weight can a penny board hold?
If you're referring to an official penny board made by Penny Skateboards, their weight limit suggestion is 250lbs (113kgs).

Billy James
I've been skating for over 20 years and it's had an incredibly positive impact on my life. My mission is to get more people into skating and help them carry it as a lifelong passion.