By Billy James
|
Updated:
September 13, 2023 |
Gear
The Penny surfskate is punchy/snappy because of its 14″ wheelbase and waterborne pivoting adapter. It allows you to pump from a standstill. Not recommended for cruising longer distances because of how much the Waterborne adapter pivots.
It's functional for surfskating, deep carving, and pumping riding styles.
Purchase Options
If you have a local shop that carries the Penny surfskate, buy from them.
Deck
Length: 29″ | 73.7 cm
Width: 10.25" | 26 cm
Wheelbase: 14″ | 35.6 cm
The deck has a w-shaped concave, which feels nice while riding. The length is shorter for surfskates, so make sure 29″ is okay with you.
The waffle print has a spray-on grip, which can get slippery if wet. Also noteworthy, the waffle print can get a bit irritating after a while if you ride barefoot.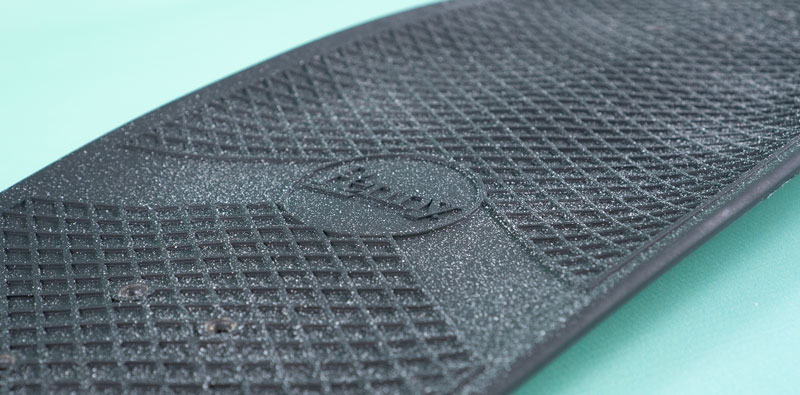 If you're a barefoot rider, I'd go with a wooden deck with traditional griptape and a waterborne adapter.
Because the deck is made from plastic, it gets deeper pavement scuffs than wooden decks.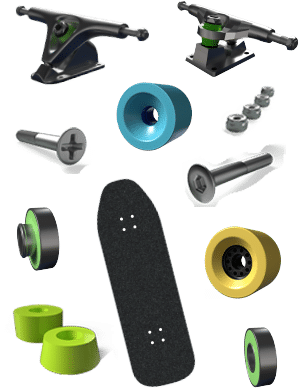 Skate Setup Guide
Dial in your skate setup with our free guide that covers decks, trucks, wheels, and more.
By entering your email address you agree to receive emails from Concrete Waves. We'll respect your privacy and you can unsubscribe at any time.
Wheels
Diameter: 59mm
Durometer: 83A
The urethane they're made with feels solid. They're soft enough for doing deep carves but occasionally will slide out.
So if you want to do deep carves without powerslides, you might want to consider swapping the wheels to something bigger. If you do, make sure to test for wheelbite before riding.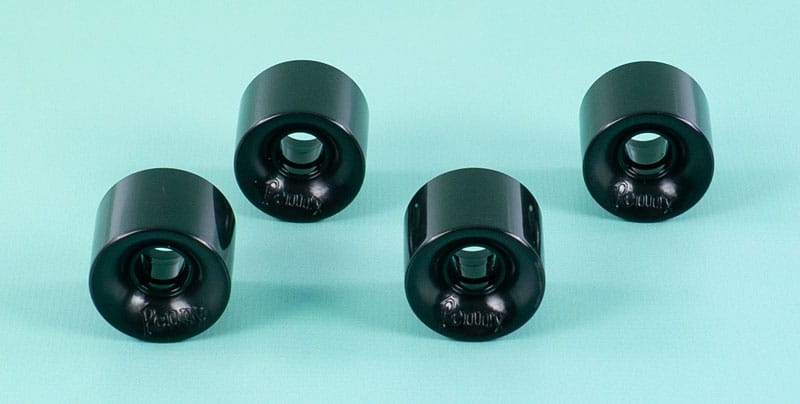 Trucks
Surfskate Adapter: Waterborne
Truck Type: Traditional Kingpin (TKP)
Penny's traditional kingpin trucks are mounted to the Waterborne surf adapter.
Instead of using a spring-based surfskate adapter, Waterborne uses a urethane bushing.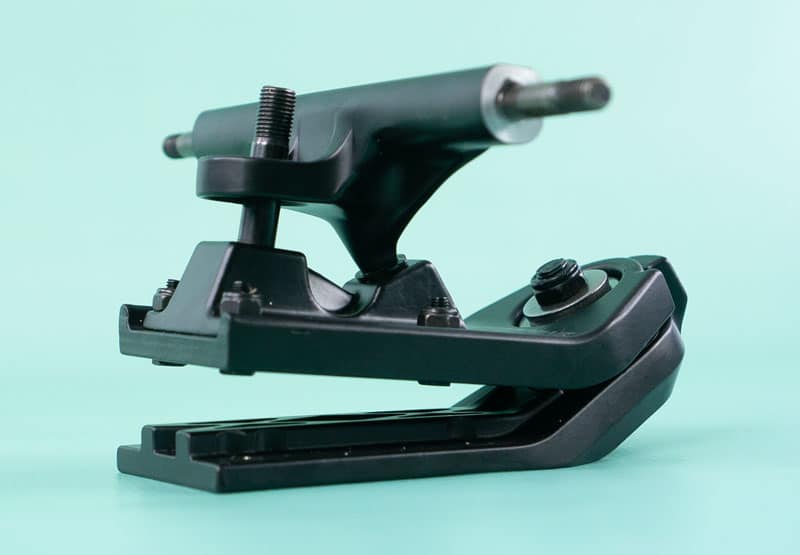 If you've never tried a surfskate before, pumping on this board will feel similar to pumping down the line on a surfboard. This was my first surfskate, and it got me addicted to surfskating.
Bushings
Bushings: Cone & Barrel
The bushings are your typical barrel and cone skate bushings.
Bearings
Type: Standard
Shields: Single-Capped
Material: Chromium Steel
Penny Skateboards bearings have plastic shields on one side, which makes it easier to do maintenance.
Hardware
The hardware that comes on the penny surfskate is countersunk phillips.
The back truck needs a riser pad, so the screws are longer.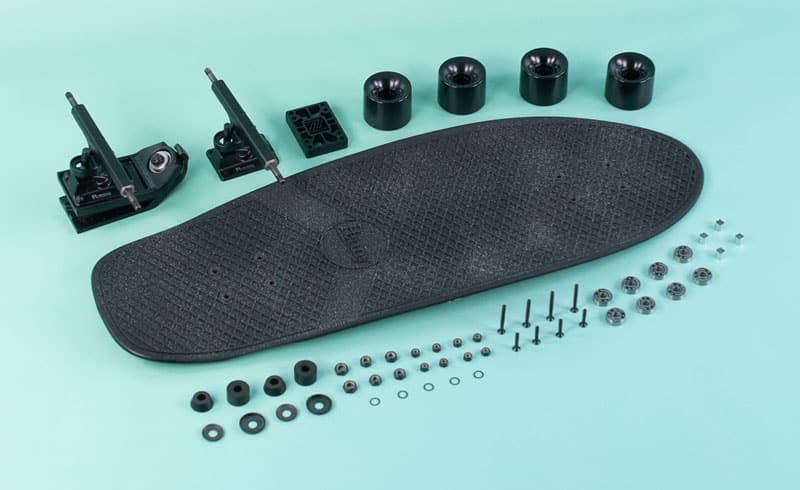 Comparisons
How does the Penny surfskate compare to other surfskates?
Penny vs Carver
The main difference is that Carver surfskates don't pivot as much as the Waterborne surf adapter. The truck that's the closest in design to Waterborne is their C7, but it still doesn't pivot as much.