The Loaded Coyote is a compact/agile setup for casual cruising & freestyle riding styles. If you're coming from a traditional skateboarding background and you're used to that popsicle shape, then the Coyote will probably be a solid cruiser transition board.
Now if you're looking for something that can cruise but you want it to be a little heavier on the tricks side, I think you should probably just build a popsicle setup with soft wheels or even consider the Landyachtz dinghy.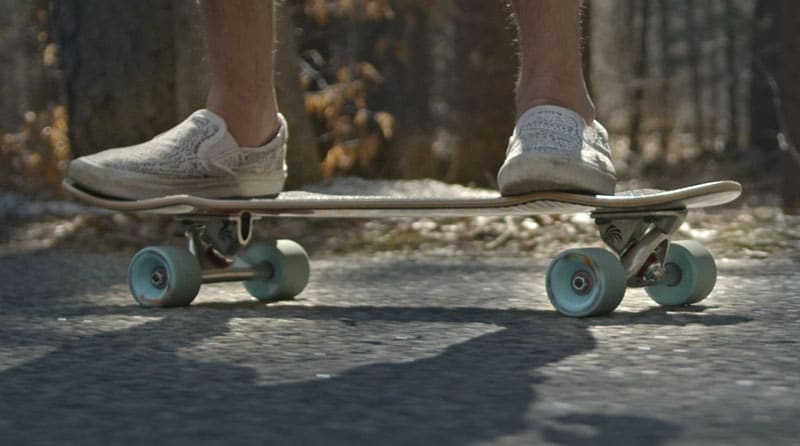 Which setup to choose?
Go for the All Around setup if you're looking for a cruiser most similar to a street skateboard. Go for the Carving & Slashing setup if you're more focused on a carving riding style.
If you have a local shop that carries the Loaded Coyote, buy from them.
Deck
Length: 30.75" / 78.1 cm
Width: 8.375" / 21.3 cm
Wheelbase: 17.5" / 44.5 cm
Deck Weight: 2.8 lbs / 1.3 kg
As far as characteristics go, it really comes down to…
The kicktail is much mellow, making it casual cruising-friendly. The aggressive wheel wells are helpful to lock into carves t's got lowkey concave, nothing aggressive. The wheel wells are probably my favorite part of this deck. It gives you a nice way to lock into carves without having an aggressive concave throughout the whole thing.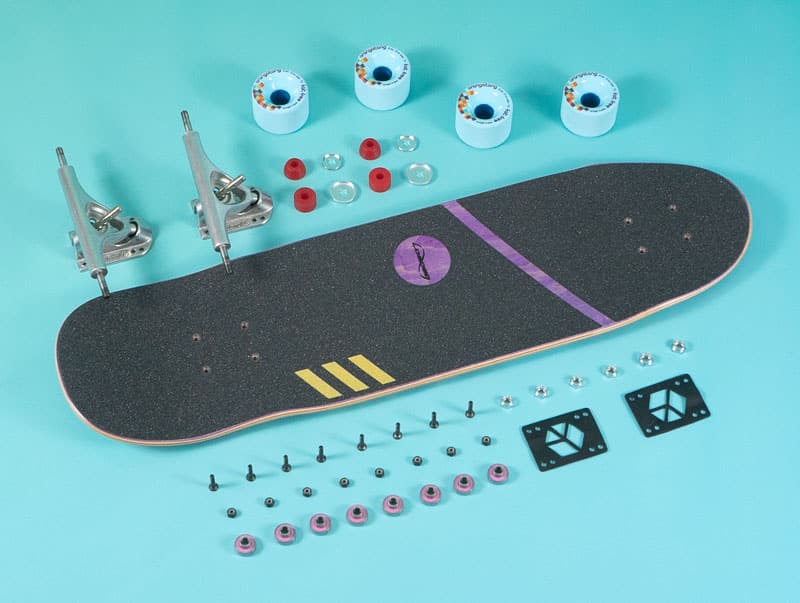 Wheels
Diameter: 65mm
Durometer(s): 77a / 80a
Contact Patch: 37mm
Core: Offset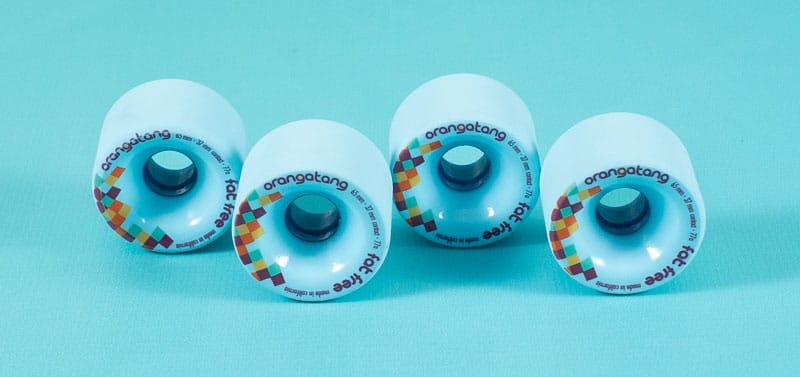 The Orangatang 65mm Fat Free wheels have rounded lips and a stone-ground contact patch. As a result, you can throw powerslides pretty easily.
Trucks
Depending on the setup you choose…
Paris 129mm TKPs
Paris 150mm 50° RKPs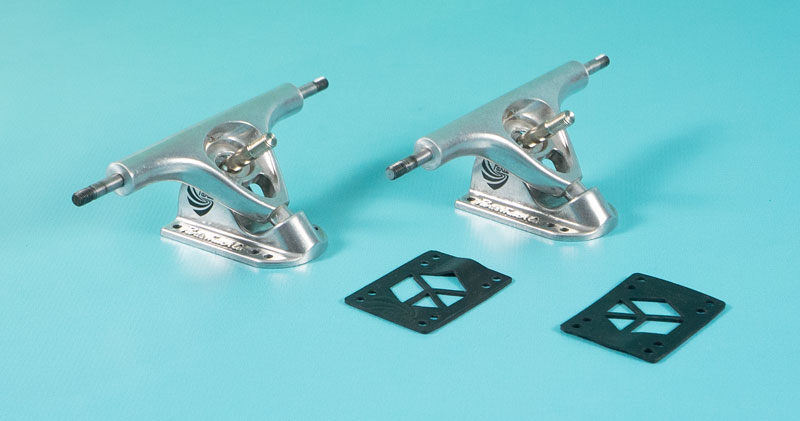 The Paris V2 150mm 50° trucks are solid. They come stock with 90a barrel and cone bushings.
I did test it out with their softer 87a knuckle bushings, which obviously made carving a little more responsive, but I'll just keep the 90a bushings. If you swap to softer bushings, always test for wheelbite.
Bearings
Type: Built-Ins
Shields: Double-Capped
Material: Chromium Steel
Loaded Jehunion (JEHU) V2 Bearings made in Taiwan using Japanese grease.
I'm a fan of bearings that have built-in spacers, it's just less of a headache when you're swapping out wheels – you don't have to keep track of washers or spacers flying everywhere.
If I'm going to be super nit-picky then I kind of wish they came in different colors so you can match it with your setup, but it's really not a big deal.
Comparisons
Coyote vs Dinghy
The Coyote and Dinghy have similar concave – it's lowkey and you don't really notice it while riding. The Dinghy has a steeper angled kicktail compared to the Coyote. The Coyote's kicktail is more lowkey, making it tougher to pop off the ground.
Coyote vs Omakase
The Loaded Coyote and Loaded Omakase are different in a few ways. The Omakase has deeper concave, more aggressive griptape, longer, wider and heavier than the Coyote.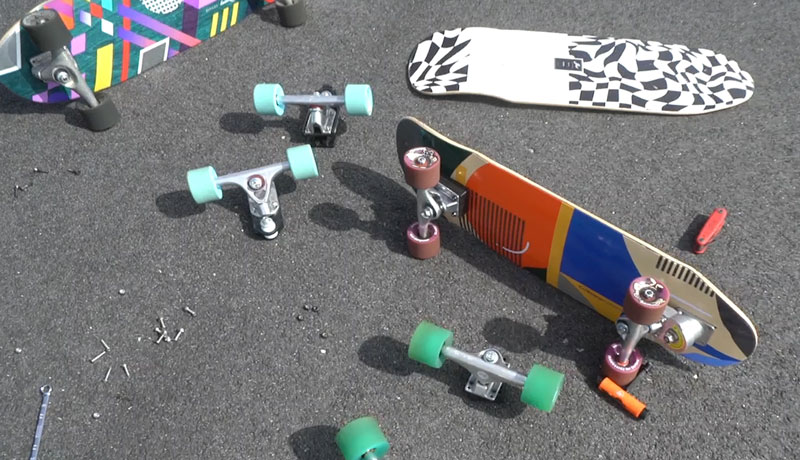 Loaded Coyote as a surfskate?
Length: 30.75" / 78.1 cm
Width: 8.375" / 21.3 cm
Wheelbase: 17.5" / 44.5 cm
Yes, you can use the Loaded Coyote deck as a surfskate, however, it's on the thinner side for most surfskater's preference. On average, a surfskater will use a deck that's 9-10″ (22.9cm-25.4cm) so they have enough room for their feet to fit comfortably. The wheelbase (17.5" / 44.5 cm) is in the range that's optimal for most surfskate trucks, so if you're worried about pumpability, it's in the sweet spot. It just comes down to what type of deck fits your riding style.