Updated:
May 16, 2023 |
Gear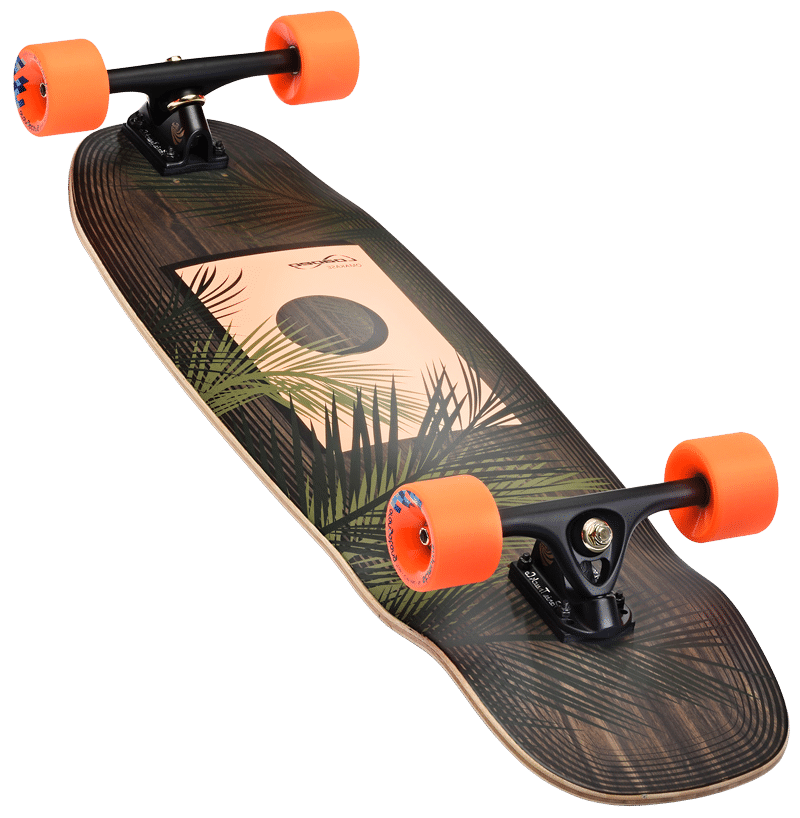 The Loaded Omakase is a durable, mid-length cruiser with a wide deck. Its bamboo and fiberglass/epoxy layers make it extremely lightweight and durable. It's a great option for heavier riders worried about a setup holding their weight.
Functional For…
Casual Cruising
Surf-Inspired
Commuting
Freeride
We earn a commission if you purchase after clicking our link. It's at no additional cost to you.
Deck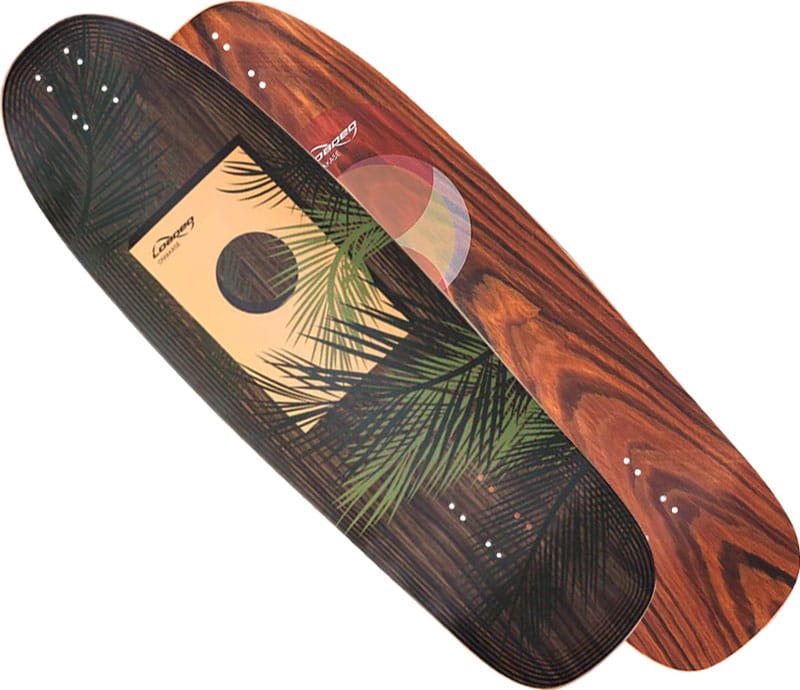 Flex: Stiff
Concave: Mild
Length
33.5″ / 85.1 cm
Width
10″ / 25.4 cm
Wheelbase
20.75-22″
52.7-55.8 cm
Deck Weight
4.0 lb / 1.8 kg
Wheels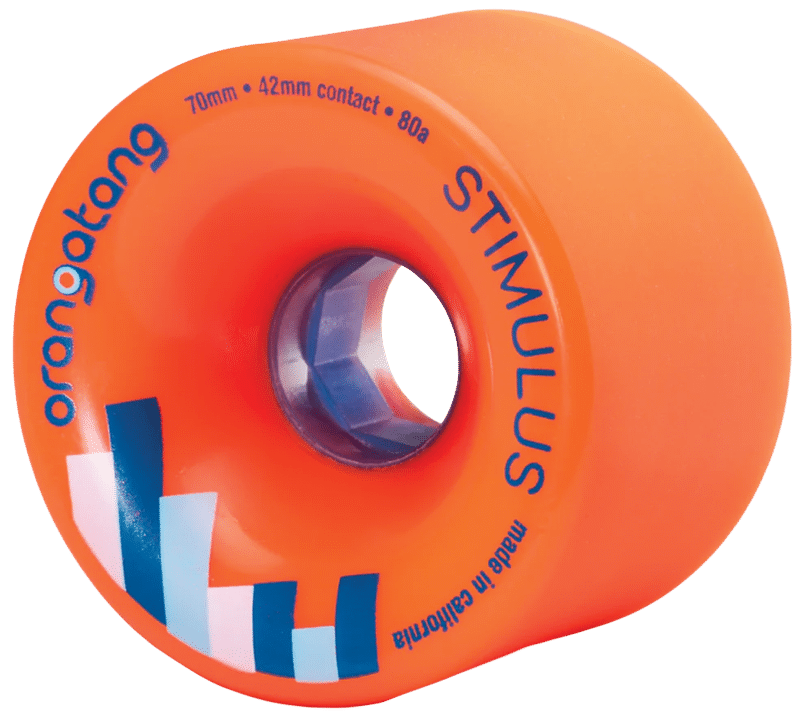 Diameter: 70mm
Contact Patch: 42mm
Durometer(s): 77a, 80a, 83a, 86a
The Orangatang Stimulus works well for slides, tricks, dancing and commuting.
Trucks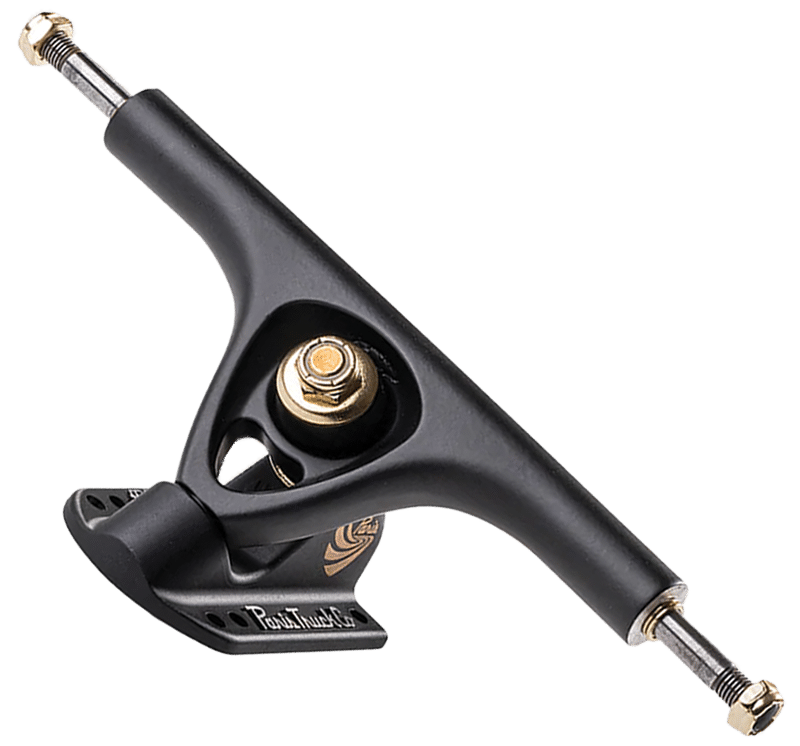 Hangar Options:
165mm / 180mm
Baseplate Angle: 50°
Bushings: Cone & Barrel
Truck Options
Paris V2 180mm 50°
Paris V3 165mm 50°
Carver CX front / C2 back
Bushings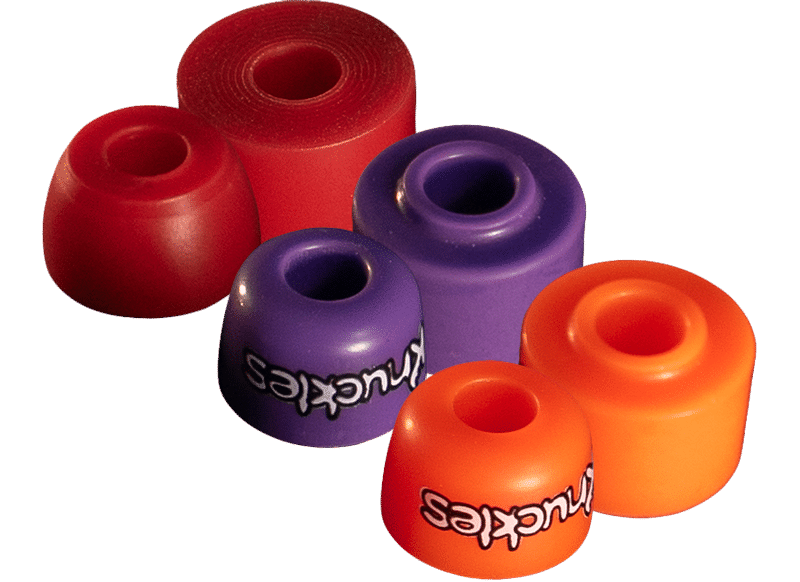 Stock Paris: 90a
Medium Knuckles: 90a
Soft Knuckles: 87a
Stock Paris bushings are 90a. Upgrade to Oragatang Knuckles bushings for a higher-rebound urethane formula.
Bearings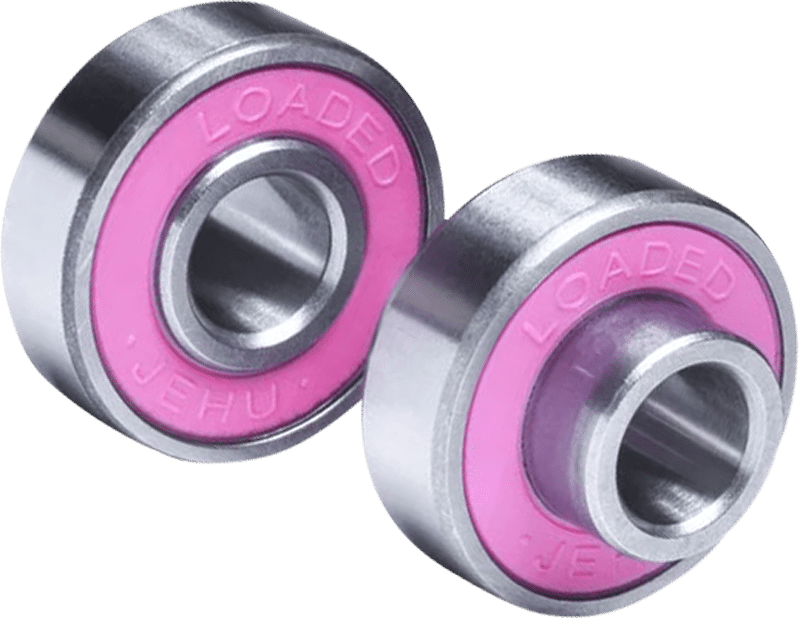 Type: Built-Ins
Shields: Double-Capped
Material: Chromium Steel
Loaded Jehunion (JEHU) V2 Bearings made in Taiwan using Japanese grease.
Comparisons
Length
33.5″ / 85.1 cm
Width
10″ / 25.4 cm
Wheelbase
20.75-22″
52.7-55.8 cm
Length
34" / 86 cm
Width
9.125" / 23.18 cm
Wheelbase
20.75" / 52.71 cm
Length
30.75" / 78.1 cm
Width
8.375" / 21.3 cm
Wheelbase
17.5" / 44.5 cm
Omakase vs Poke
The Omakase is stiff, whereas the Poke has some noticeable flex. The Poke's flex will absorb rougher environments more efficiently. The Omakase has two wheelbase options, whereas the Poke only has one.
Omakase vs Coyote
The Omakase is similar to the Coyote because they're both stiff. The Coyote is shorter/thinner, making it more portable and easier to stash away.
Omakase vs Bolsa
The Omakase(4 lb) is heavier than the Bolsa (3 lb). The Omakase's concave is deeper and the kicktail is at a lower angle. They both have two-wheelbase options.