The Loaded Chinchiller is a compact carving, pumping, and freestyle board. The subtle flex paired with soft wheels absorbs vibrations for smooth riding. Mellow kicktails & concave for technical tricks and slides.
Ideal Riding Styles
Carving, Pumping, Freestyle
We earn a commission if you purchase after clicking our link. It's at no additional cost to you.
Deck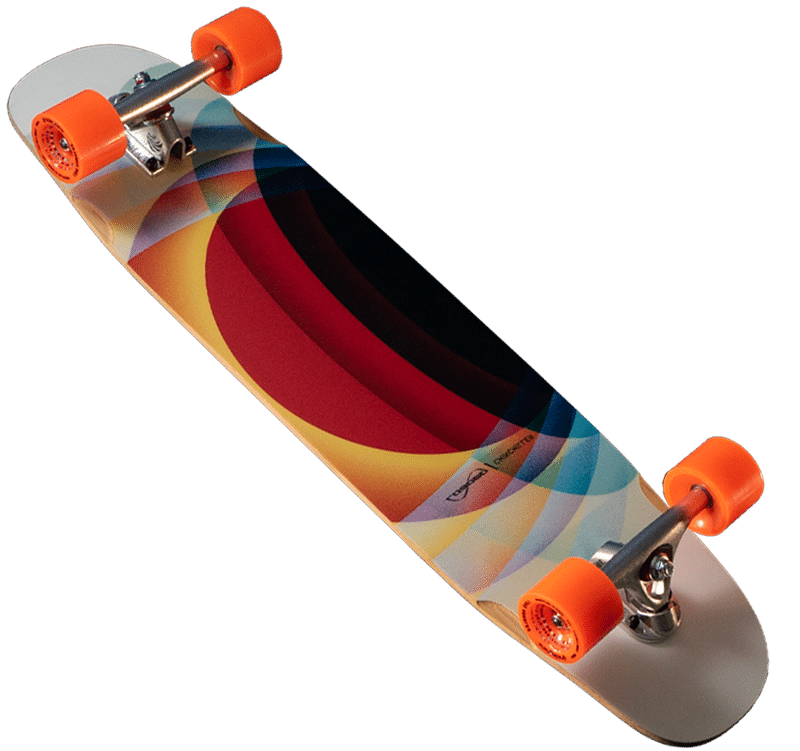 Flex: Subtle
Profile: Rocker
Concave: Mellow
Length
34″ / 86.4 cm
Width
8.5″ / 21.6 cm
Wheelbase
21″ / 53.3 cm
Deck Weight
3.1 lb / 1.4 kg
Wheels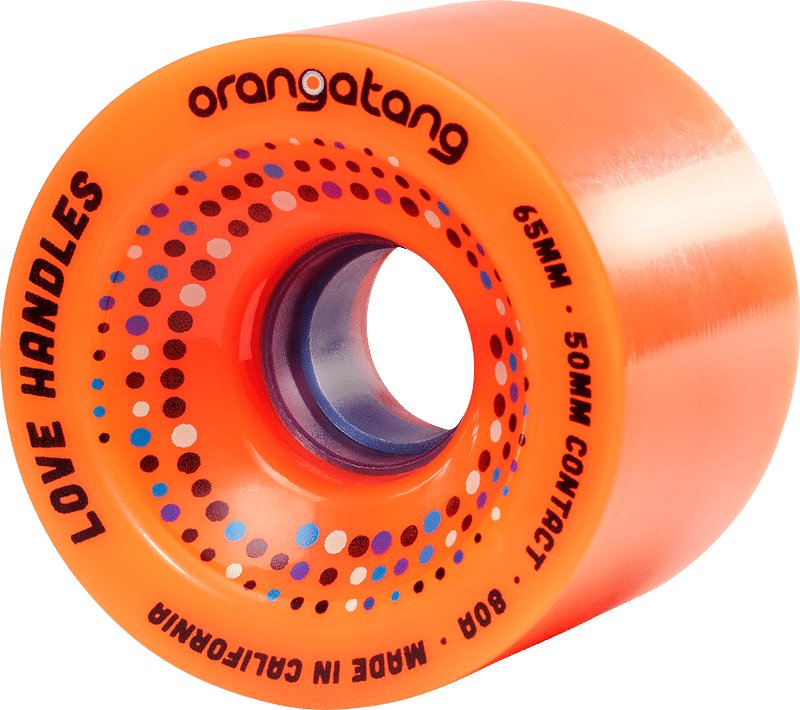 Diameter: 65mm
Contact Patch: 50mm
Durometer: 80a
The Orangatang Love Handles is a traction-focused wheel for deep carving riding styles.
Trucks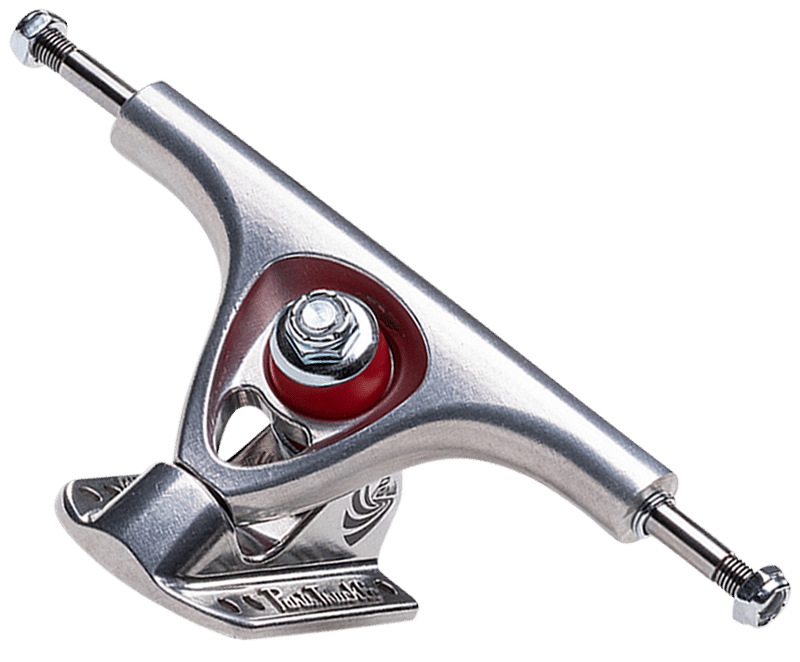 Hangar: 150mm
Baseplate Angle: 50°
Bushings: Cone & Barrel
Paris V2 150mm 50° (raw)
Bushings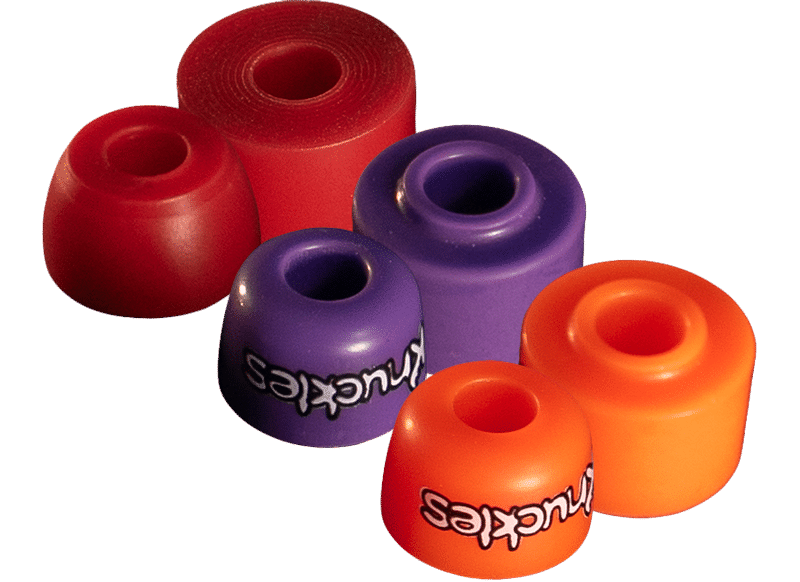 Stock Paris: 90a
Medium Knuckles: 90a
Soft Knuckles: 87a
Stock Paris bushings are 90a. Upgrade to Oragatang Knuckles bushings for a higher-rebound urethane formula.
Bearings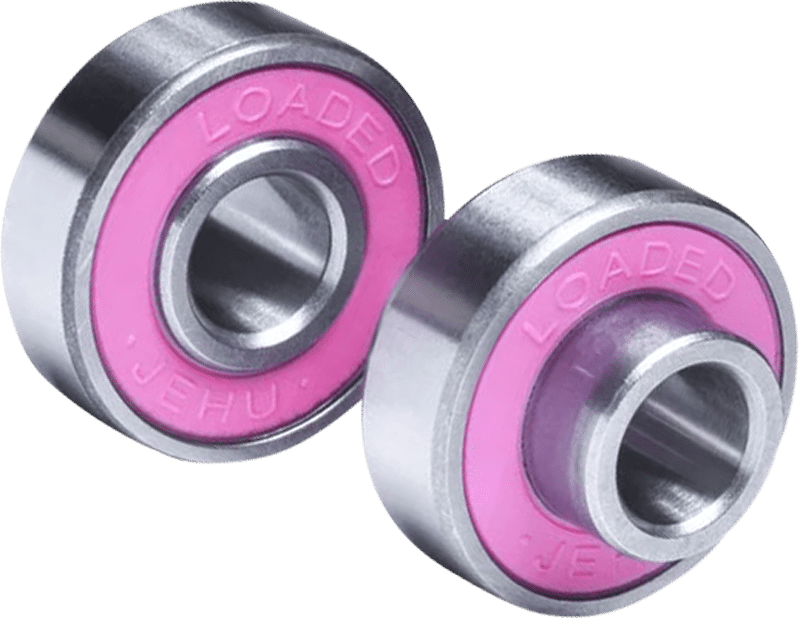 Type: Built-Ins
Shields: Double-Capped
Material: Chromium Steel
Loaded Jehunion (JEHU) V2 Bearings made in Taiwan using Japanese grease.
Comparisons
Length
34″ / 86.4 cm
Width
8.5″ / 21.6 cm
Wheelbase
21″ / 53.3 cm
Length
34" / 86 cm
Width
9.125" / 23.18 cm
Wheelbase
20.75" / 52.71 cm
Icarus
Length
38.4″ / 97.5 cm
Width
8.6″ / 22 cm
Wheelbase
28.25″ / 71.76 cm