Billy from Shred Shack and Michael Brooke from Concrete Wave Magazine have partnered/ merged their brands to create Concrete Waves. Billy will steer the ship with Michael's guidance.
The mission is to fuel the growth of all genres of skateboarding.
To start, we will focus on four content types…
Archive
Concrete Wave Magazine published many incredible stories we believe need to live on. The archive section will be a blast from the past.
Archive examples…
Brands
This section will highlight brands we believe are a positive force in the industry. We want to make it easier to find great companies to support.
Brand examples…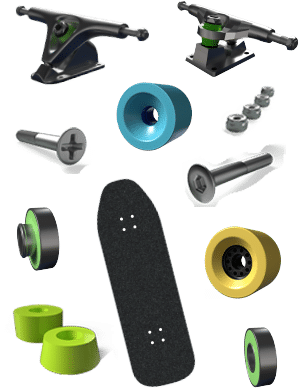 Skate Setup Guide
Dial in your skate setup with our free guide that covers decks, trucks, wheels, and more.
By entering your email address you agree to receive emails from Concrete Waves. We'll respect your privacy and you can unsubscribe at any time.
Education
The skate industry has a lot of misinformation. This section aims to simplify confusing topics with accurate information.
Education examples…
Products
Instead of publishing subjective opinions, our product section will focus on objective teardowns and comparisons in a consumable format. It's a way to discover high-quality products.
Product examples…